'Chicago Med' Cast: Why Did Torrey DeVitto Leave the Show?
In the NBC medical drama Chicago Med, actor Torrey DeVitto played Dr. Natalie Manning. She is an emergency pediatrics specialist at Gaffney Chicago Medical Center. Some fans were shocked to hear DeVitto would be leaving the medical drama. In May 2021, the actor announced that she would say goodbye in Chicago Med Season 6. So, why did DeVitto decide to leave the show?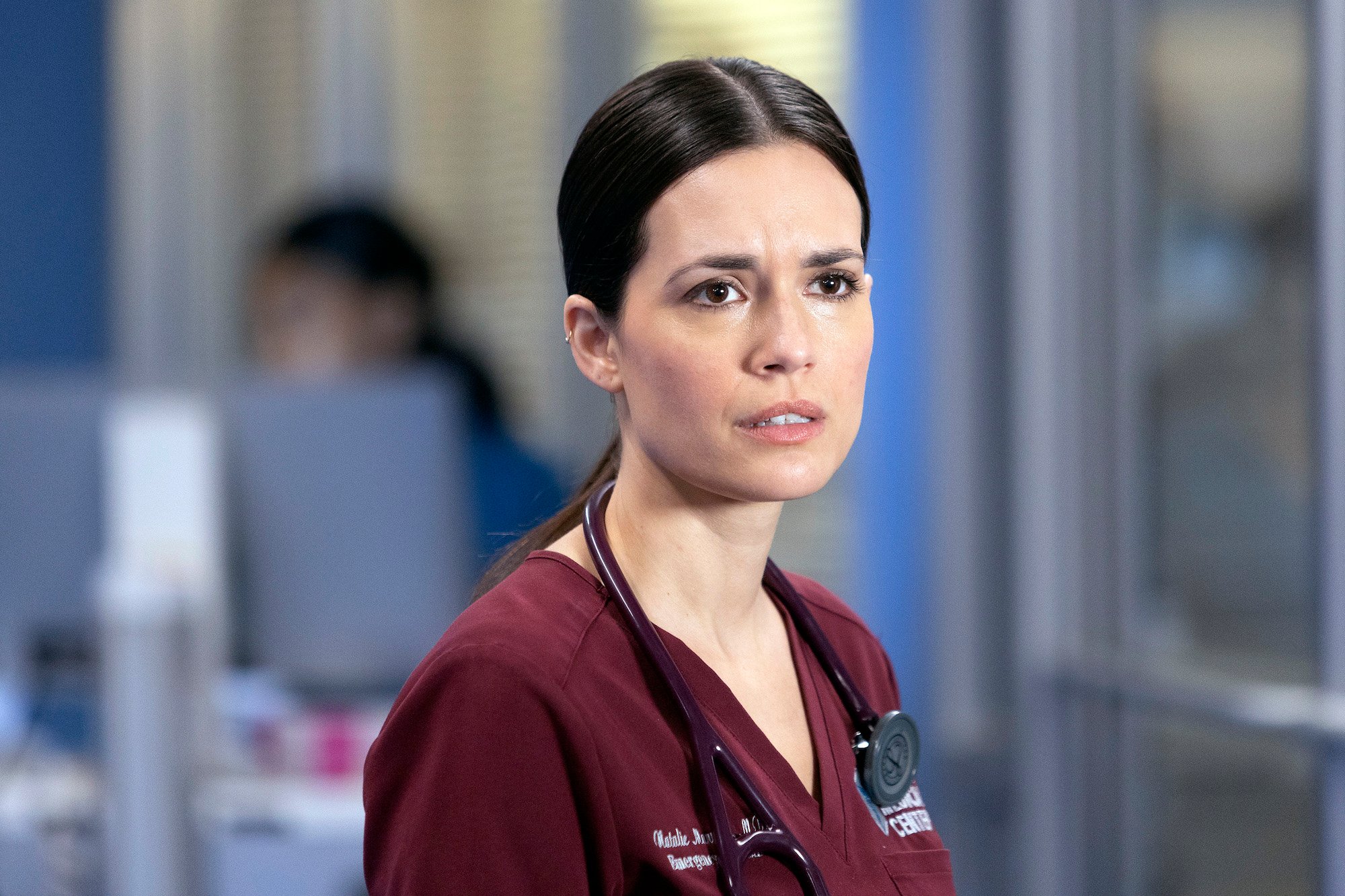 Fans say goodbye to Natalie in 'Chicago Med' Season 6
RELATED: 'Chicago Med': What Will Natalie Manning and April Sexton's Exit Mean For Next Season?
In the season 6 finale, Natalie's mother receives a new heart transplant. Although the heart is far from perfect, the procedure goes well. Then, Natalie apologizes to Crockett Marcel (Dominic Rains) for not being completely honest with him. "Regardless of everything, I'll always be grateful to you," Crockett said. "My life was pretty empty before I met you."
Natalie steals a bottle of pills from the hospital – she plans to give the medication to her mother. Will Halstead (Nick Gehlfuss) covers for Natalie and gives her mother the drugs. In turn, he gets fired from the hospital. To overturn the decision, Natalie confesses to Sharon Goodwin (S. Epatha Merkerson) and begs her to reinstate Will. Ultimately, Natalie gets fired for stealing the medicine from Gaffney Chicago Medical Center.
Why did Torrey DeVitto leave the medical drama?
RELATED: 'Chicago Med': Fans Are Thrilled That Dr. Natalie Manning Left
So, why did Torrey DeVitto leave Chicago Med? Unfortunately, the actor didn't give a specific reason behind her departure. Before the season 6 finale, DeVitto confirmed that she wouldn't return to the medical drama. So, Natalie's journey in Chicago Med finally came to a close.
In an Instagram post, she said, "All good things must come to an end. It has been such an honor and pure joy to bring Dr. Natalie Manning to life for all of you on Chicago Med for the past six seasons. But it is now time for her and me to bow out and say goodbye. Thank you to all you loyal watchers who adored her as much as I did. I can't wait to share what's to come with all of you. New adventures await! With love and gratitude."
DeVitto makes a surprise return in 'Chicago Med' Season 7 premiere
While Chicago Med fans thought Nataline Manning was gone for good, they were sadly mistaken. In the Chicago Med Season 7 premiere, Natalie made one final appearance before bidding a final farewell.
According to US Weekly, the premiere episode opened with Natalie packing up her car to leave town. She says a final goodbye to Will and ends their relationship.​​"You better keep in touch," he says to Natalie. As she gets in the car, he tells her, "I'll come find you." Then, Natalie drives off, marking her official exit from the show.
What's next for the 'Chicago Med' actor?
After Natalie's departure, many fans wondered what was next for the actor. Well, it seems Torrey DeVitto has some projects in the works. According to The Cinemaholic, she will star in the 2021 horror film Cold, directed by Derek Mori. Also, she finished shooting for her upcoming movie Skelly. The filming for the movie began in May 2021. So right now, the project is in post-production. Lastly, she will star in the Hallmark film The Christmas Promise, which is currently in the works.