'Chicago Med': Fans Are Split Over Dr. Archer
Dr. Ethan Choi hasn't had the easiest time ever since his promotion as emergency department Chief on Chicago Med.
His staff isn't in favor of his new policies, and he constantly has to deal with the pushback Will Halstead gives him.
Will thinks he should have gotten the job instead of Ethan and, as a result, is hellbent on making Ethan know that.
Another staff member who keeps adding to Ethan's headache is Dr. Dean Archer.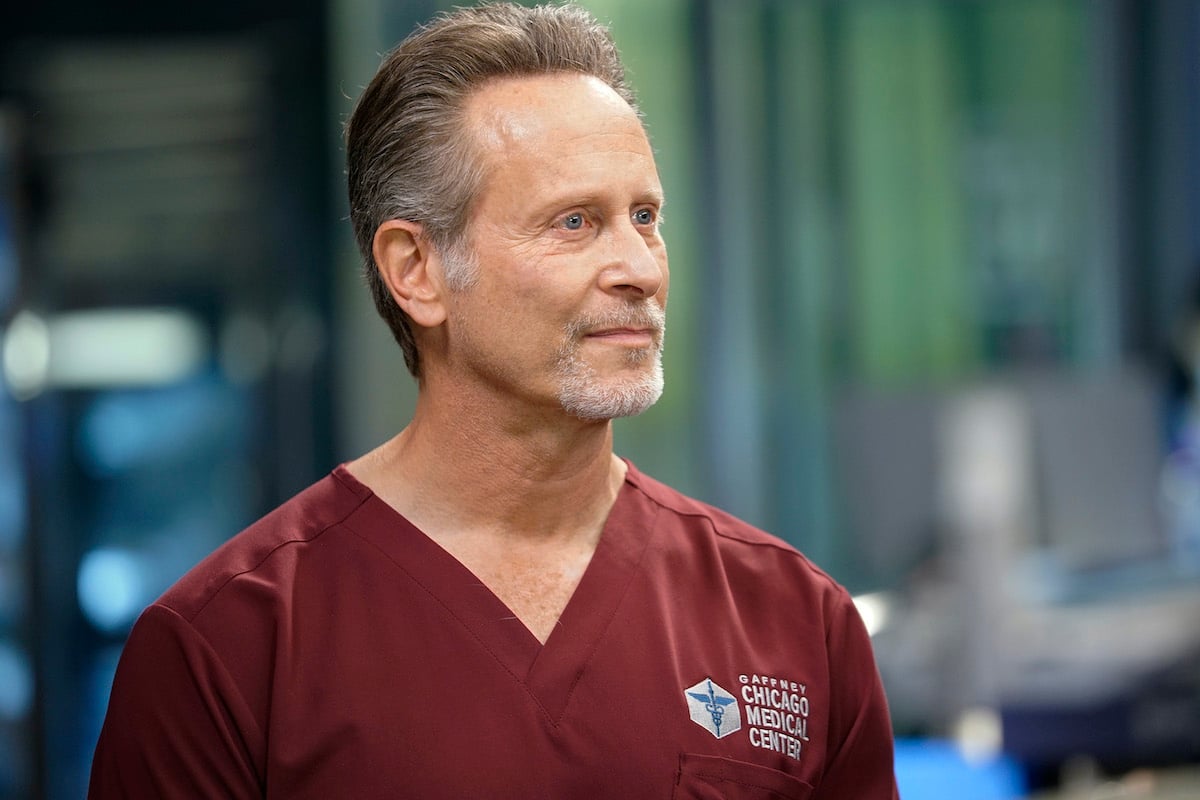 A recent Chicago Med episode has fans split over Dr. Archer, with much of the fans base divided about his character. Find out more.
Fans are split over Dr. Archer
Dr. Archer doesn't have a huge fan base, as many fans think he does whatever he sees fit.
Archer has proven that he believes he is above the law and has taken several wills to do what he believes is right even if it costs him his job.
His inability to follow protocol and appear where he is not needed hasn't sat well with fans who can't stand him.
Chicago Med recently made an appreciation post of Dr. Archer giving his subtle nod of approval.
The tweet soon gained traction with the show's fans, who ended up on different sides.
One section of the fans thinks Dr. Archer seems like a good person, with many applauding his medical skills.
However, another section of fans feels as though Dr. Archer likes to overstep.
Some fans stated that they're starting to like him, and think that his willingness to break rules shows he's a good doctor.
Some fans, however, want the show to do away with Dr. Archer.
Another fan asked whether Archer was giving his nod of approval or coming to terms with the fact that Ethan's return marks the end of his tenure as Chief.
Archer took over as Chief after Ethan's hospitalization
Following Ethan's collapse in the emergency department, Dr. Sharon Goodwin asked him to lighten his workload and accept help from Archer.
Although Archer's capacity was a helping hand, he began undercutting Ethan by questioning his decisions and making suggestions even when not asked.
In one episode, Archer took it upon himself to coerce a patient into having surgery, saying they can force treatment on the visibly paranoid patient.
During the season 6 finale, Ethan got injured trying to deescalate a situation with a patient.
During Ethan's hospitalization, Archer took over as Chief. However, with Ethan's return, Archer will have to go back to answering to him.
As fans of the show know, Archer used to be Ethan's supervisor while in the Navy, meaning his ego might take a bruising once more having to answer to Ethan.
Steven Weber brings Dr. Archer to life
Actor Steve Weber plays the unlikeable Dr. Archer. The star has a long-standing acting career that traces back to the '80s when he first appeared in an episode of the show American Playhouse.
He followed it up with more roles including in The Flamingo Kid playing Paul Hirsch and Walls of Glass playing Sean.
Weber had a recurring role in As The World Turns, having appeared in six episodes before joining the cast of Wings playing Brian Michael Hackett.
He is also known for his roles in Indebted, 13 Reasons Why, and NCIS: New Orleans.
When asked what he thinks of his Chicago Med character, Weber told TV Insider that Archer is a doctor who is good at his craft but has some healing to do.
The star said Archer working with Ethan might have triggered the character's insecurities regarding his age, self-identity, and working for someone he trained.