'Chicago Med': Fans Want More Of Dr. Abrams Next Season
Fans are anxiously awaiting the return of their favorite emergency room doctors on the NBC television series Chicago Med. Season 7 of the medical procedural drama will air on September 22, 2021.
Original cast members Yaya DaCosta (April Sexton) and Torrey DeVitto (Dr. Natalie Manning) did not renew their contracts and will not be returning to the show. Viewers hope this makes more room for storylines involving neurosurgeon Dr. Sam Abrams (Brennan Brown) to evolve.
Brown, who has been with Chicago Med since day one, has had limited screen time over the years. Viewers love his character and want to see more of him in the upcoming season.
Brennan Brown plays Dr. Sam Abrams on 'Chicago Med'
Dr. Abrams is the head of the neurosurgery department. According to Chicago Med Fandom, he has "an abrasive, no-nonsense personality and way of communicating with his colleagues and patients." The doctor has a no-holds-barred, in-your-face approach and believes other people are overly emotional, especially when making difficult decisions. 
In Season 5, Abrams is involved in a fiery plane crash. He comes into the ER in critical condition with his face bandaged. His "trophy wife," Michelle, makes the difficult decision to remove her husband from life support. Many fans believed Brown would not be returning to the show after this surprise storyline.
In a shocking twist, he reappears only to discover he is not the patient lying in the hospital bed. Fans were enraged that his wife wanted to pull the plug, but they were thrilled the straightforward neurosurgeon wasn't going anywhere. The case of mistaken identity revealed that Abrams is the "trophy husband" in the marriage, as viewers discovered his wife is a millionaire.
Fans are hoping to see more of Dr. Abrams next season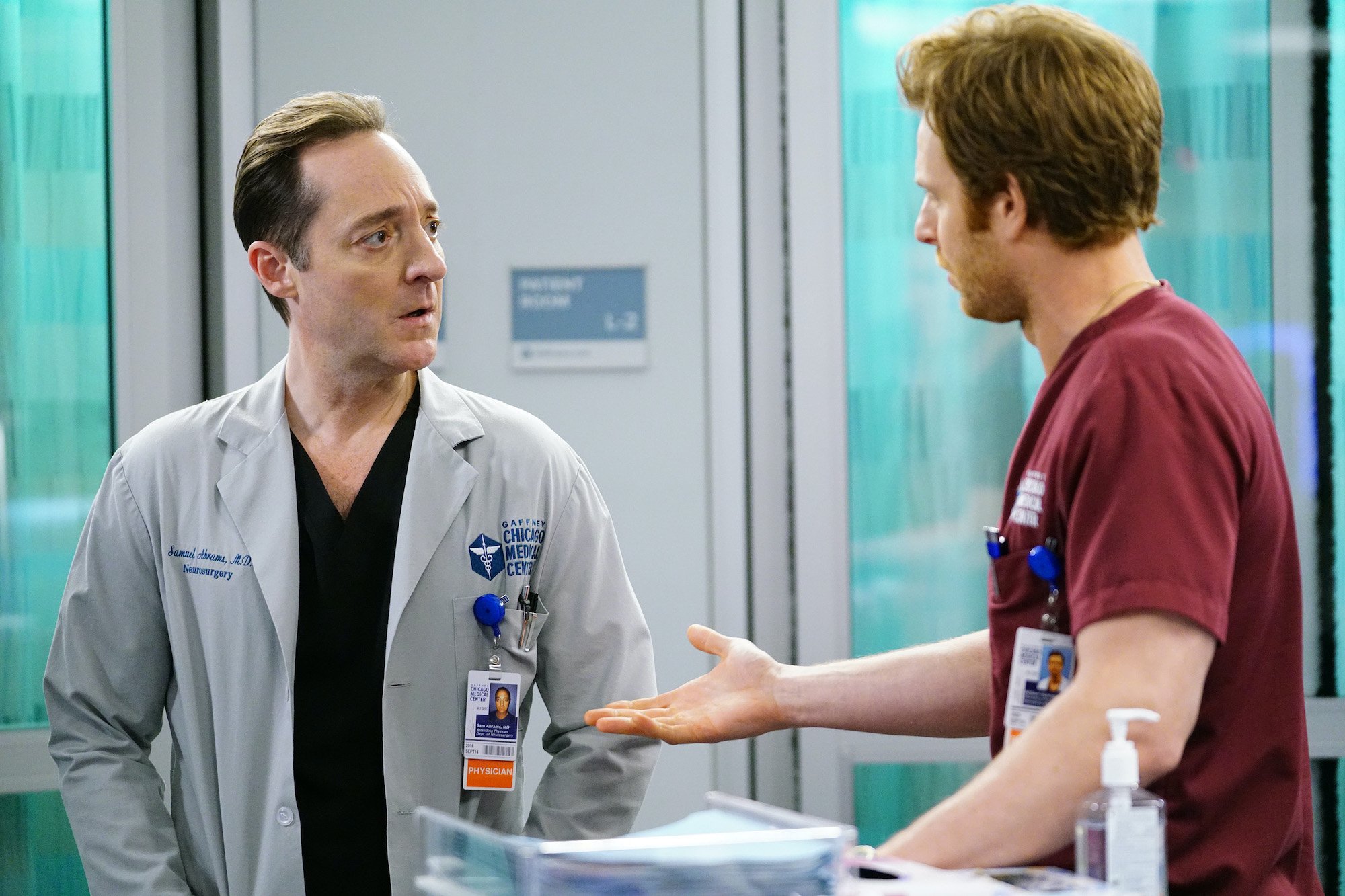 In a recent Reddit thread, fans discussed the Season 6 finale of Chicago Med. They were happy to see Dr. Abrams and his "witty comebacks" were part of the storyline in the last episode.
Many agreed they wanted to see more of the snarky doctor next season. Distractify explained that Abrams has been with the show since the beginning, appearing in all six seasons. They noted, "He quickly established himself as the old, cantankerous doctor with no patience for privileged, younger doctors and their complaints about being overworked."
Fans love his straightforward approach, and while he doesn't have the best bedside manner, he is direct and seems to know his way around an operating room.
Dr. Adams has a limited role on 'Chicago Med' 
Fans are happy to learn that Brown will be returning in Season 7, even if his role is limited. With significant cast changes, viewers are glad to see regular fan-favorite characters, such as Dr. Abrams, aren't going anywhere.
When Brown took on the role of Childan in the Amazon Prime Original series, The Man in the High Castle, fans were sure he was done with Gaffney Chicago Medical Center. Thankfully, he held on and continues to be a part of the Chicago Med cast.
As the head of the neurosurgery department, Dr. Abrams has a limited role since not many patients need to be treated by him. His expertise is a specialty medicine that not all patients need to take advantage of, leading to occasional on-screen appearances. He is only called in for a consult if the patient needs medical attention relating to the brain, spine, or central nervous system. 
Unfortunately, it's not likely Brown will appear more often in the upcoming season of Chicago Med. Since the show began, he has only appeared in 28 episodes, despite being around since day one.