'Chicago Med' Fans Wish Ava Bekker's Ending Wasn't So Devastating
Chicago Med is part of the NBC trifecta that includes Chicago P.D. and Chicago Fire. Chicago Med follows the lives of the emergency room staff at Gaffney Chicago Medical Center. There are often crossover storylines between the other two shows, which makes for a unique concept. There is always high-intensity drama as the characters navigate their …
Chicago Med is part of the NBC trifecta that includes Chicago P.D. and Chicago Fire. Chicago Med follows the lives of the emergency room staff at Gaffney Chicago Medical Center. There are often crossover storylines between the other two shows, which makes for a unique concept. There is always high-intensity drama as the characters navigate their interpersonal relationships.
One character, in particular, Dr. Ava Bekker, had her fair share of drama throughout several seasons on the show. When her character arc came to a devastating end, fans were shocked and angered by the way her death was handled by show producers.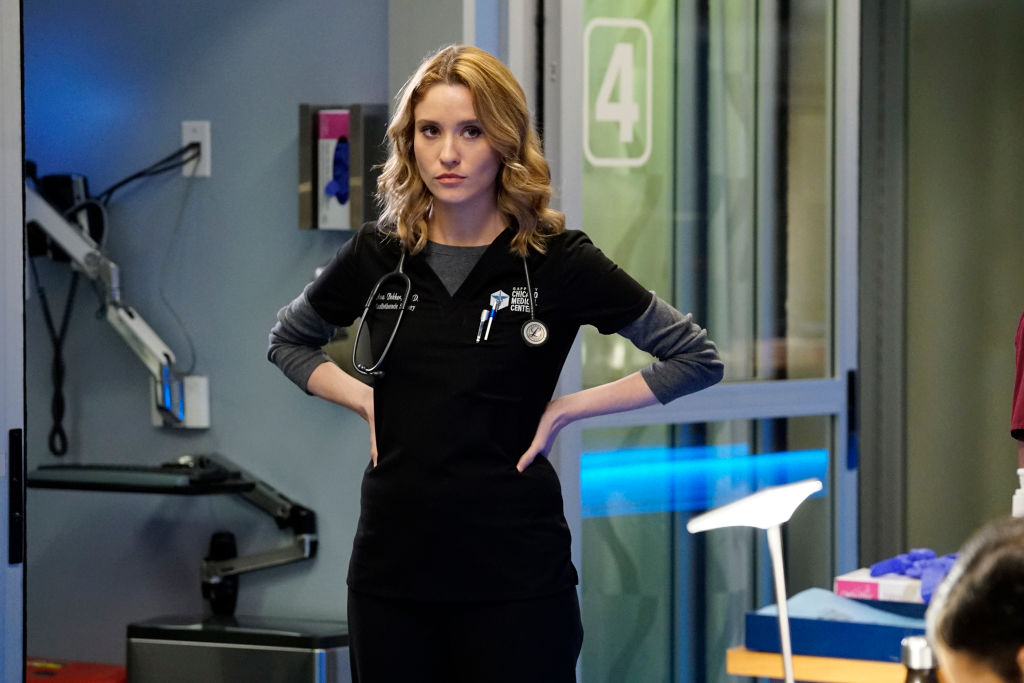 Dr. Ava Bekker
Dr. Ava Bekker, played by Norma Kuhling, first appeared on Chicago Med at the end of season two. Portraying an intense cardiothoracic surgeon from South Africa, she quickly became the workplace rival of Dr. Connor Rhodes, played by fan-favorite Colin Donnell.
Season four delighted viewers with storylines that further developed Bekker's character. She developed a relationship with Rhodes' father and performed a heart valve replacement on him, which proved to be unsuccessful. When the father dies of an insulin overdose, Bekker believes she will be able to reignite her romantic relationship with Rhodes.
Much to the surprise of fans, NBC revealed at the end of season four that Kuhling and Donnell would be leaving the show because of "creative differences." Fans anxiously tuned in to the premiere episode of season five to see how the characters would be written out of the show. 
The end of Drs. Bekker and Rhodes
In their last on-screen appearance, the dynamic couple was seen accusing each other of the suspicious nature surrounding Rhodes' father's death. Dr. Latham interrupts the fight to let them known that the insulin used to kill the father could be traced. Bekker admits to giving the fatal shot and begs Rhodes to help her escape. When he refuses, she says she did it for him and graphically kills herself in front of him. Rhodes, distraught and unable to save his ex-girlfriend's life, leaves the hospital for good, letting guilt get the best of him.
How fans reacted to the shocking ending
Fans were shocked and appalled to see Bekker's character killed off in such a devastating fashion. They were angered by the fact that once a competent doctor, she was turned into an obsessed killer overnight.
Social media blew up with fans declaring that Bekker deserved better. One Twitter user said, "They could of given her a nice write off like going back to South Africa, but nooooo, let's turn her into a crazy psychopath killer who commits suicide." 
Another said, "What a waste of a fine actress #NormaKuhling and what terrible handling of an interesting character." The fan continued, "Just another lazy copy/paste crazy-emotionally-unbalanced-woman character arc."
According to Country Living, Chicago Med showrunner Diane Frolov explained, "We wanted to really give her story closure, absolutely slam the door." Outraged by the shocking death, fans agreed that Bekker's dramatic exit was a "massive character assassination."