'Chicago Med' Promotes Guest Star to Series Regular
Chicago Med has seen a lot of changes. After two cast regulars departed, there was a need to fill those roles so the show could seamlessly transition to season 7. It was recently announced that one guest star, Steven Weber, has been promoted to series regular. Here are all the details.
A cast shakeup on 'Chicago Med'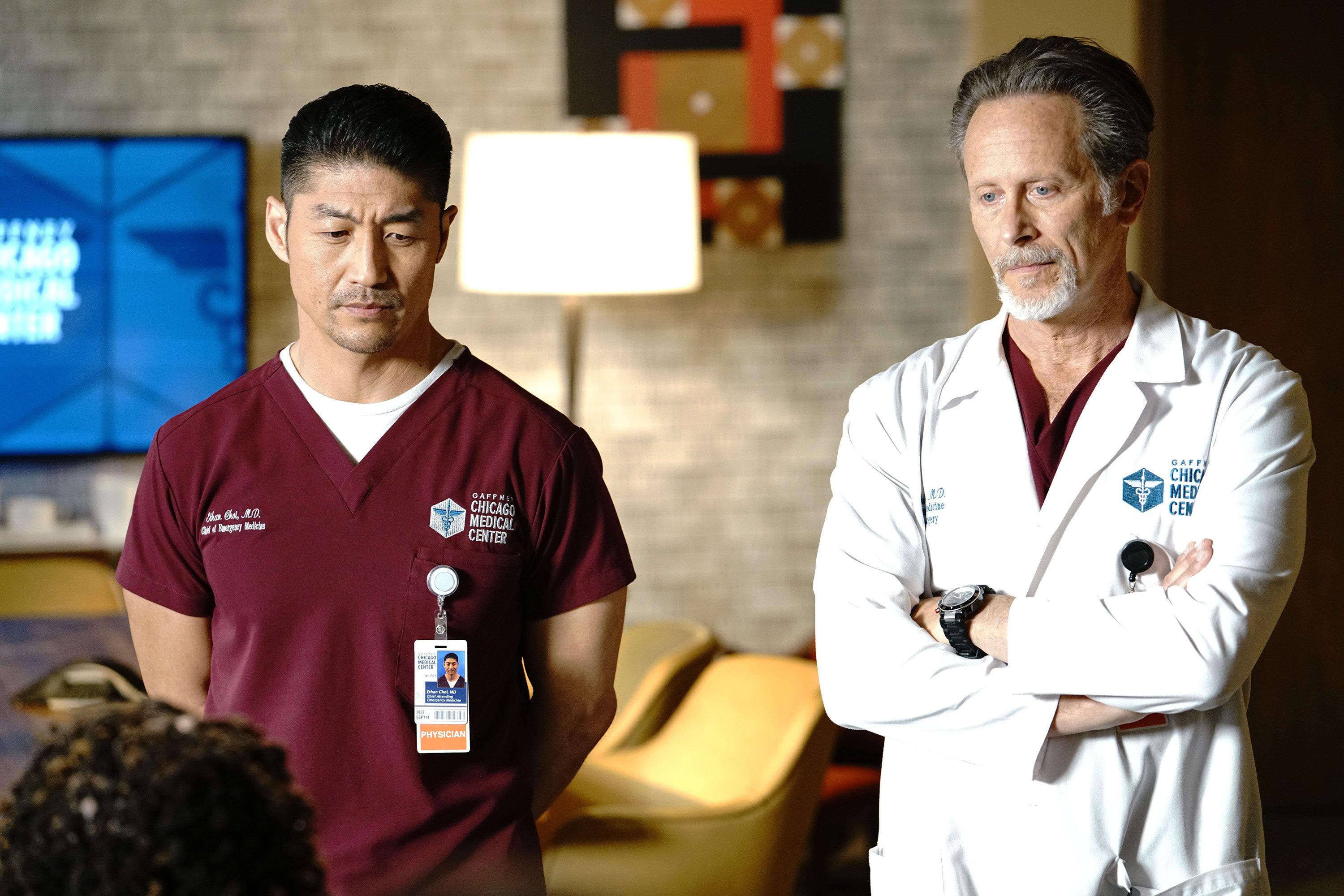 Torrey DeVitto (Dr. Natalie Manning) and Yaya DaCosta (April Sexton) left Chicago Med during season 6. During the finale, viewers got to see how the drama between Dr. Natalie Manning and Dr. Will Halstead (Nick Gehlfuss) played out.
The chaos started when Natalie stole medication from Will's clinical trial so she could save her mother, who has heart failure. Will was angry at first, but he later covered for Natalie by giving her more medication when she started to run out of pills. Sharon Goodwin (S. Epatha Merkerson) fired Will after she discovered he compromised the drug trial.
April Sexton was accepted to a nurse practitioner program, so she will leave Gaffney Chicago Medical Center. It has been a long road for her, but she finally made it. One of her colleagues gave her a poor recommendation (she thinks it was Dr. Dean Archer), but that didn't stop her from being admitted to the NP program.
Steven Weber will be a cast regular on 'Chicago Med'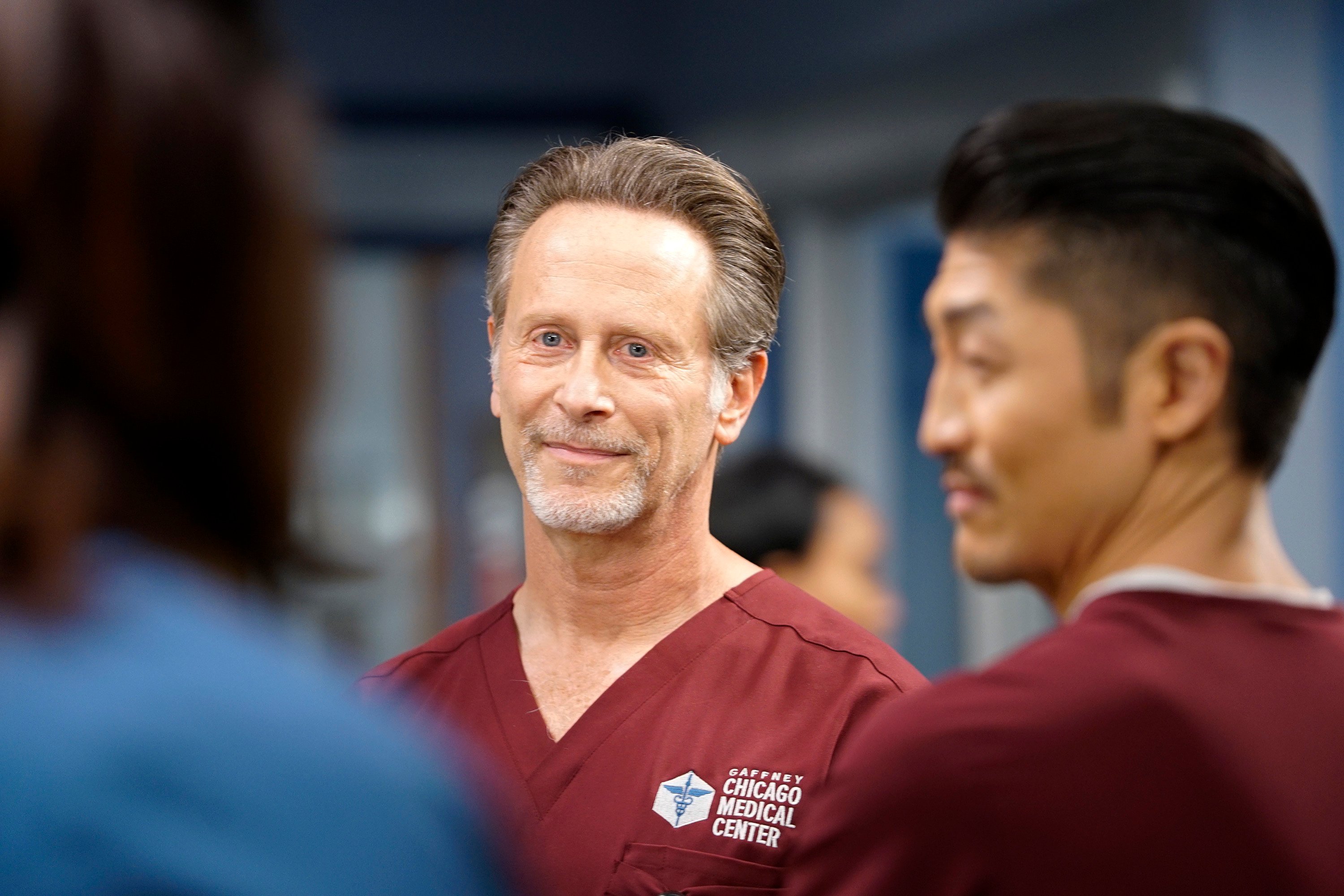 After guest starring during Chicago Med Season 6, Weber will be promoted to cast regular. Weber's character, Dean Archer, was introduced during Chicago Med Season 6 Episode 8 (titled "Fathers and Mothers, Daughters and Sons").
Dr. Ethan Choi (Brian Tee) hired Dean, his former Navy supervisor, to assist him after he collapsed in the emergency department. (Choi had surgery without mentioning it to anyone and decided to return to work right away.) Sharon told him he needed to lighten his workload. Dean is supposed to be helping, but he often makes suggestions when he isn't asked.
Dean was promoted to interim chief of the emergency department after Choi was shot by a disgruntled patient. Sharon complimented Dean on his ability to treat Choi after the shooting, and she offers him a temporary promotion. "When Dr. Choi hired you, he sang your praises," she says during the season finale. "He had great faith in your abilities and everything that I've seen lately only supports that." Dean appears hesitant, but he accepts the role.
Steven Weber's movies and TV shows
One of Weber's early roles was in a 1984 episode of the television series American Playhouse, in which he played Tom Driscoll. That same year, he made his film debut in the movie The Flamingo Kid. He played the role of Paul Hirsch. After that, he played Sean in the 1985 movie Walls of Glass.
Weber continued his rise to fame when he landed a recurring role on As the World Turns. He played Kevin Gibson for six episodes from 1985 to 1986. Weber joined the cast of Wings in 1990. He played the character Brian Michael Hackett until the series ended in 1997. Weber is also known for his appearances in 13 Reasons Why, Indebted, NCIS: New Orleans, and Ultimate Spider-Man.
 Follow Sheiresa Ngo on Twitter.