'Chicago Med' Season 7: Crockett's Love Triangle Gets More Complicated
Dr. Crockett Marcel has been playing with fire in Chicago Med Season 7. The surgeon has been romantically involved with both Dr. Pamela Blake and her daughter Avery Quinn. As of episode 13, the cat is officially out of the bag, but fans haven't fully seen the consequences of Blake and Avery learning the truth. To make matters more complicated, Dr. Dean Archer tried to ask out Blake in episode 13.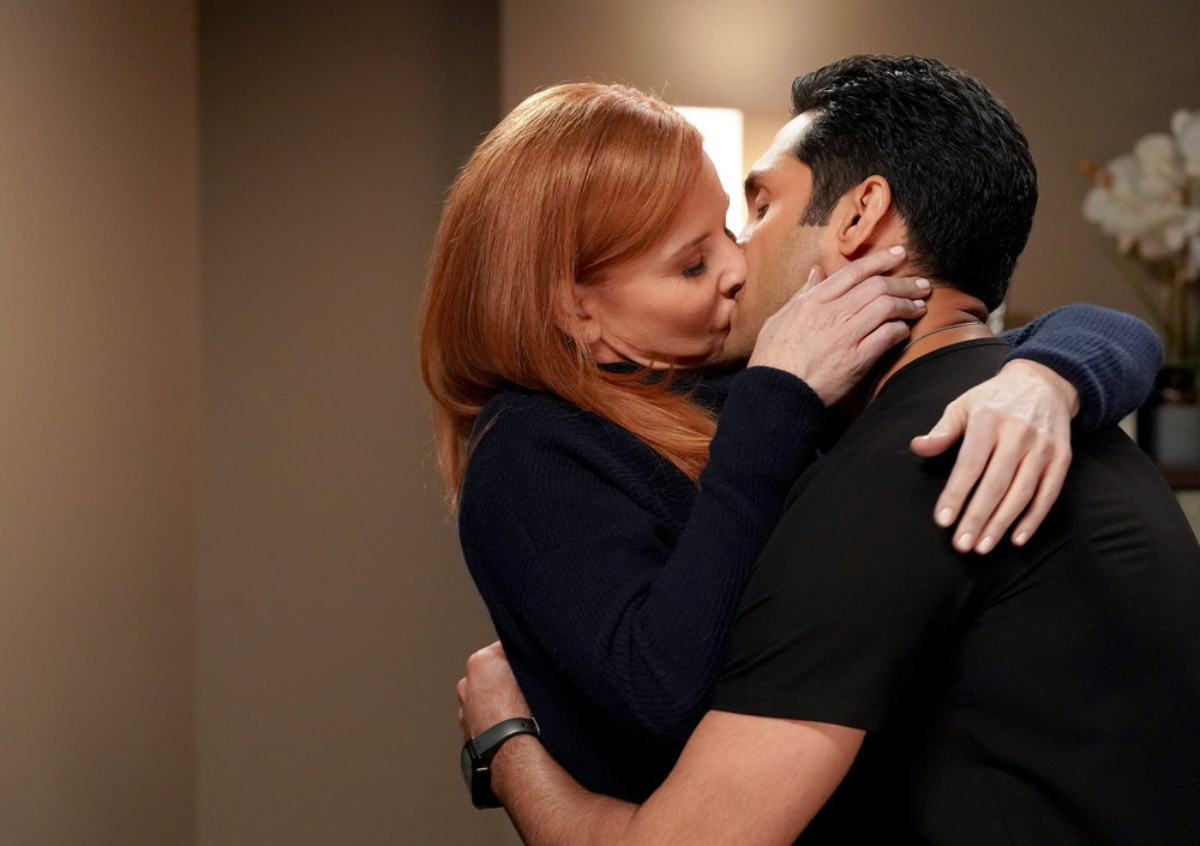 Dr. Blake and Avery learned the truth in 'Chicago Med' Season 7 Episode 13
Chicago Med Season 7 introduced Avery Quinn, a patient at Gaffney Chicago Medical Center in episode 5. Dr. Blake makes things difficult for Crockett by trying to take over her daughter's care. When Avery is eventually released from the hospital, she asks Crockett out on a date.
Things get more complicated for Crockett when Blake becomes a kind of mentor for him. The pair are clearly attracted to each other and they kissed under the mistletoe in the fall finale. In episode 13, Avery walked in on her mother and Crockett kissing and was understandably upset.
"Is this why you ended things with me? Because you were screwing my mom?" Avery asks Crockett. Episode 13 didn't show much more of the fallout. However, Chicago Med showrunner Diane Frolov teased to TV Guide that Blake and Avery are "not too pleased" when they learn the truth.
Dr. Dean Archer asked out Blake in episode 13
To make matters more complicated, Chicago Med Season 7 Episode 13 threw another person in the Blake/Avery/Crockett confusion. Dr. Dean Archer asked Crockett if Blake is romantically seeing anyone. "I got a vibe from her. Maybe she's interested," Archer tells Crockett.
At first, Crockett tells Archer Blake is seeing someone. Crockett later changes his mind and tells him Blake is available. "May the best man win," Archer says, implying that he knew Crockett's secret all along. Later, Blake tells Crockett that Archer asked her to dinner. However, Blake turned him down by saying, "I don't dip my pen in the company ink."
More tension between Crockett and Archer seems likely
Chicago Med fans know that Archer has ruffled a lot of feathers at the hospital. In fact, Crockett reminds Archer that he sent him and Dr. Natalie Manning to HR when they were dating. Now Crockett is romantically involved with a woman Archer is interested in, and the secret is starting to get out.
Viewers can tell that things are getting very uncomfortable. "Blake and Avery were introduced basically for this love dynamic and I don't like Archer at all. And now I don't want Crockett to wind up with Blake or Avery because that's just awkward," one Reddit user wrote.
It seems likely that there will be more tension between Crockett and Archer in Chicago Med Season 7. However, Frolov noted to TV Insider, "For all Archer's emotional issues, he is still a dedicated and resourceful doctor."
Chicago Med airs Wednesdays at 8 p.m. EST on NBC.
RELATED: 'Chicago Med' Season 7: Showrunners Reveal What Happened to Dr. Natalie Manning After She Left