'Chicago Med' Season 7: Showrunner Teases Romantic Relationships for Dr. Scott and Dr. Charles
Chicago Med always delivers complicated cases and medical mysteries. The NBC series also has its fair share of relationship drama. Characters like Will Halstead have had multiple romantic interests since season 1. However, as of Chicago Med Season 7, Dr. Daniel Charles hasn't done any dating in a while. One of Chicago Med's showrunners hinted that would change very soon. Additionally, a romantic relationship for Dr. Dylan Scott might already be in the works.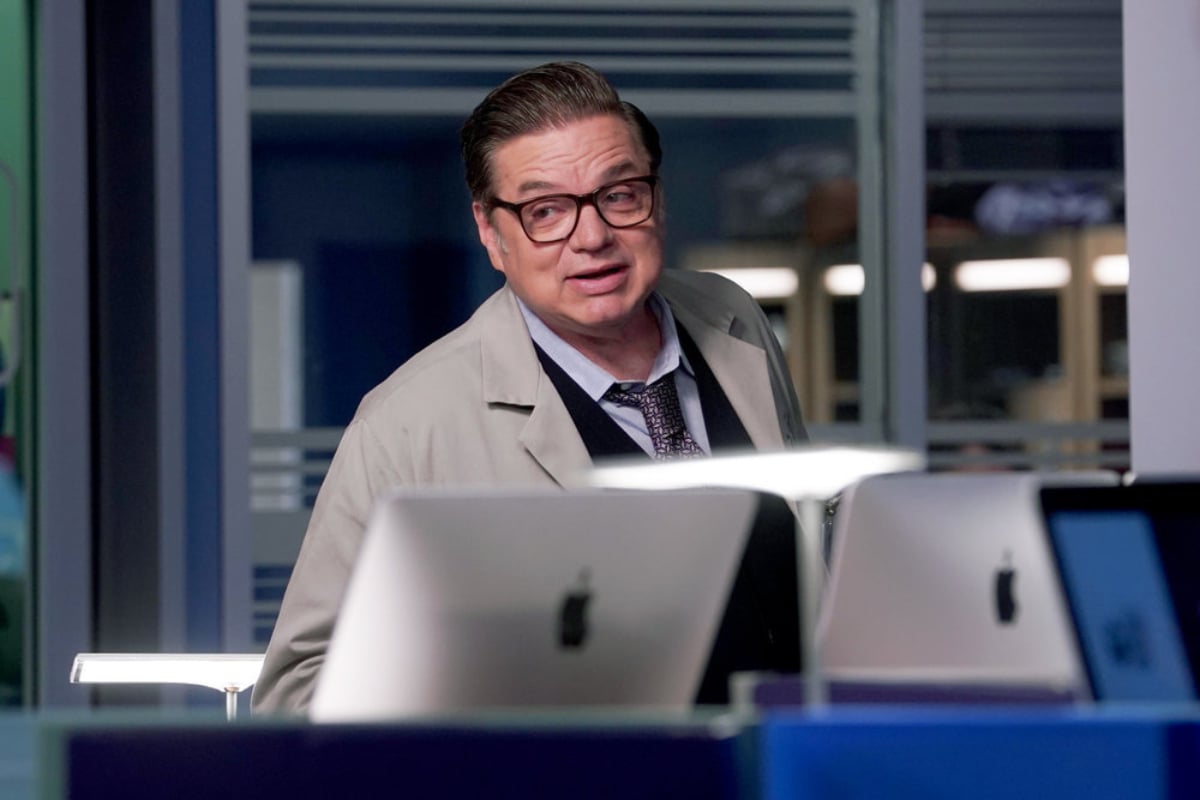 The 'Chicago Med' staff are mostly single in season 7
In Chicago Med Season 7, the staff at Gaffney Chicago Medical Center are primarily single. Will Halstead's former romantic interest Dr. Natalie Manning left after getting fired for stealing. Ethan Choi's love interest April Sexton also left the show.
Dr. Crockett Marcel is involved in an awkward love triangle between Dr. Pamela Blake and her daughter Avery Quinn. However, it seems unlikely that this will end well. Blake has become a kind of mentor for Crockett, and the pair kissed in the fall finale. She and Avery definitely won't be happy if they ever learn Crockett has been romantically involved with both of them.
Showrunner teases a romantic relationship for Dr. Scott in 'Chicago Med' Season 7
Chicago Med Season 7 introduced several new characters. Guy Lockard joined the cast as Dr. Dylan Scott, a former police officer who left the force to become a doctor. "We're going to see a romantic relationship for Dr. Scott [Guy Lockard] later, we're building [that]," showrunner Andrew Schneider told TV Insider.
It's possible that that love interest has already been introduced. In Chicago Med Season 7, a couple named Tyrell and Carmen brought their son Darius to the hospital after he broke his arm. Unfortunately, it turns out that Darius has cancer, so he will be spending even more time at the hospital.
Dr. Scott later reveals that he has a complicated past with this family. He used to date Carmen, and he even arrested Tyrell when he was a cop. Tyrell holds a huge grudge against Dr. Scott and there might still be some feelings between Scott and Carmen, despite the fact that she is married.
In episode 12, Maggie notes that she "saw a look" between the pair at the hospital. She also deduces that Scott cheated on Carmen back in the day. When Scott tries to assure her that his relationship with Carmen is "ancient history" Maggie just chuckles and walks away.
Dr. Charles will finally get another chance at love
Dr. Charles is a beloved character in Chicago Med. This makes it all the more heartbreaking that he has had terrible luck when it comes to his love life. Charles was previously married to a woman named CeCe, with whom he had a daughter named Robin. Although Charles and CeCe divorced, they eventually rekindled their relationship in season 4. Unfortunately, CeCe died of cancer and left Charles heartbroken.
It's understandable that Charles would remain single for a while after such a terrible tragedy. However, Schneider stated that Dr. Charles will get back out there in Chicago Med Season 7. "What would you think about Dr. Charles having a romantic relationship later?" Schneider teased TV Insider. "That's in the works," he added.