'Chicago Med' Season 7: Will Crockett Choose Avery Quinn or Dr. Blake?
Crockett has been romantically involved with both Avery and Dr. Blake in 'Chicago Med' Season 7. Who will he end up with?
In the fall finale of Chicago Med Season 7, the staff at Gaffney Chicago Medical Center dealt with several complicated cases. Dr. Crockett Marcel also found himself in an awkward romantic situation. He and transplant surgeon Dr. Pamela Blake shared a kiss under the mistletoe in episode 9, although Crockett went on a few dates with Blake's daughter Avery. Soon Crockett will have to choose which romantic relationship to pursue, and his decision could have some serious consequences.
[Spoiler alert: Chicago Med Season 7 spoilers ahead for episode 9, "Secret Santa Has a Gift for You."]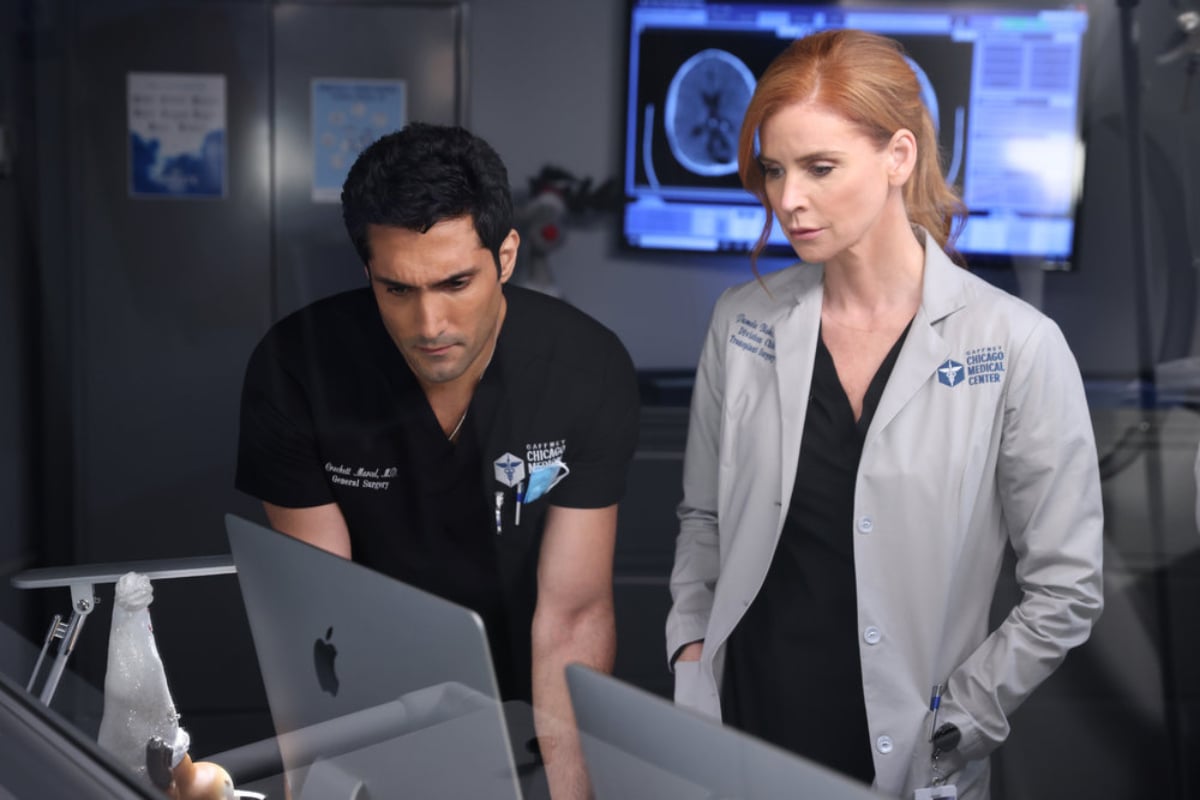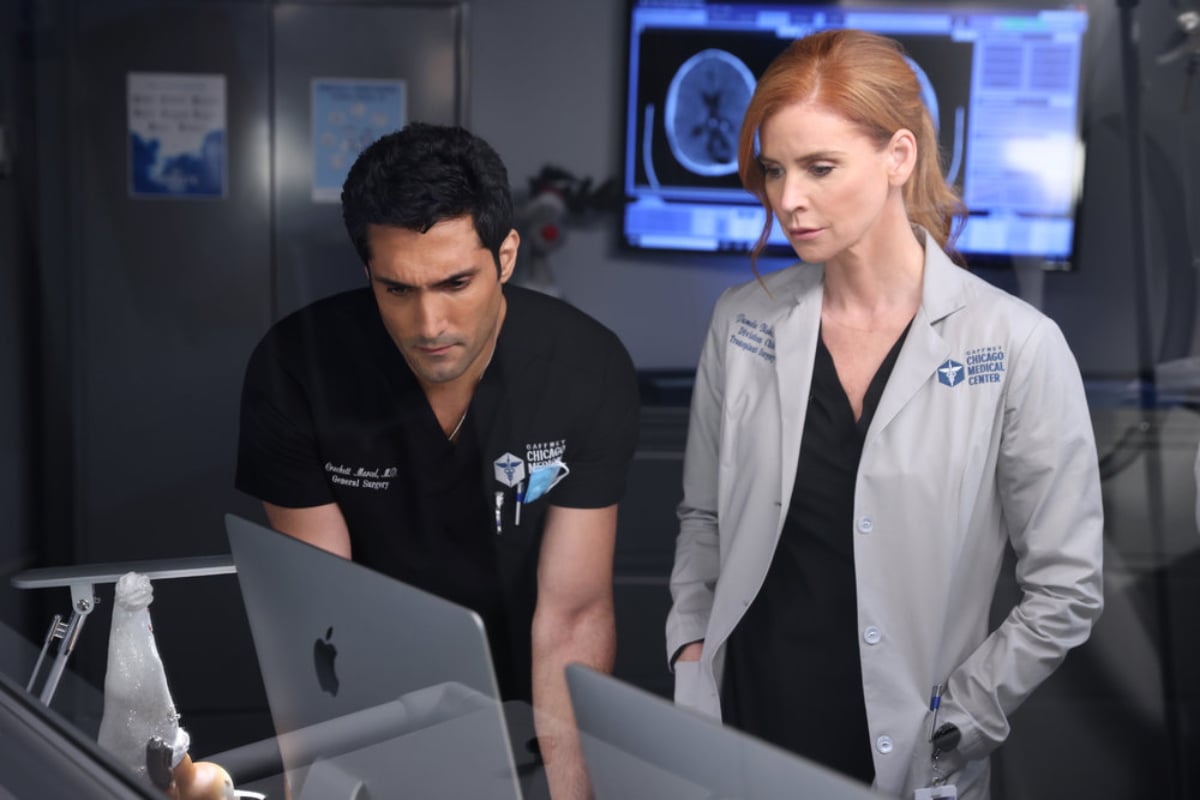 Crockett started dating Avery Quinn in 'Chicago Med' Season 7
Dr. Crockett Marcel was introduced to Avery Quinn when she was admitted to the hospital in Chicago Med Season 7. The pair shared some pleasant conversation, and there seemed to be an instant attraction between the two. Things got more complicated when Dr. Blake insisted on operating on her daughter, which is against hospital policy.
In the end, Avery made a full recovery. She even asked Crockett out on a date once she was released from the hospital and he accepted. At the same time, Blake has become a kind of mentor for Crockett, who is considering a fellowship in transplant surgery. The fall finale made it clear that Avery isn't the only one Crockett has an attraction to.
Will Crockett end up with Avery Quinn or Dr. Pamela Blake?
In the Chicago Med Season 7 fall finale, viewers started to catch a glimpse of some chemistry between Dr. Pamela Blake and Dr. Crockett Marcel. Blake commented on Crockett's cologne in a way that could definitely be seen as flirty. Later, the pair shared a drink and a kiss under the mistletoe.
In an interview with TVLine, Co-Showrunners Andrew Schneider and Diane Frolov teased that this complicated relationship will be explored further in Chicago Med Season 7.
"It's a bit of a triangle for him [Crockett] there with Avery, and it's awkward, right?" Frolov told the outlet. "Dr. Blake does not know anything about him having gone out with Avery. So that's awkward. We're going to continue playing that."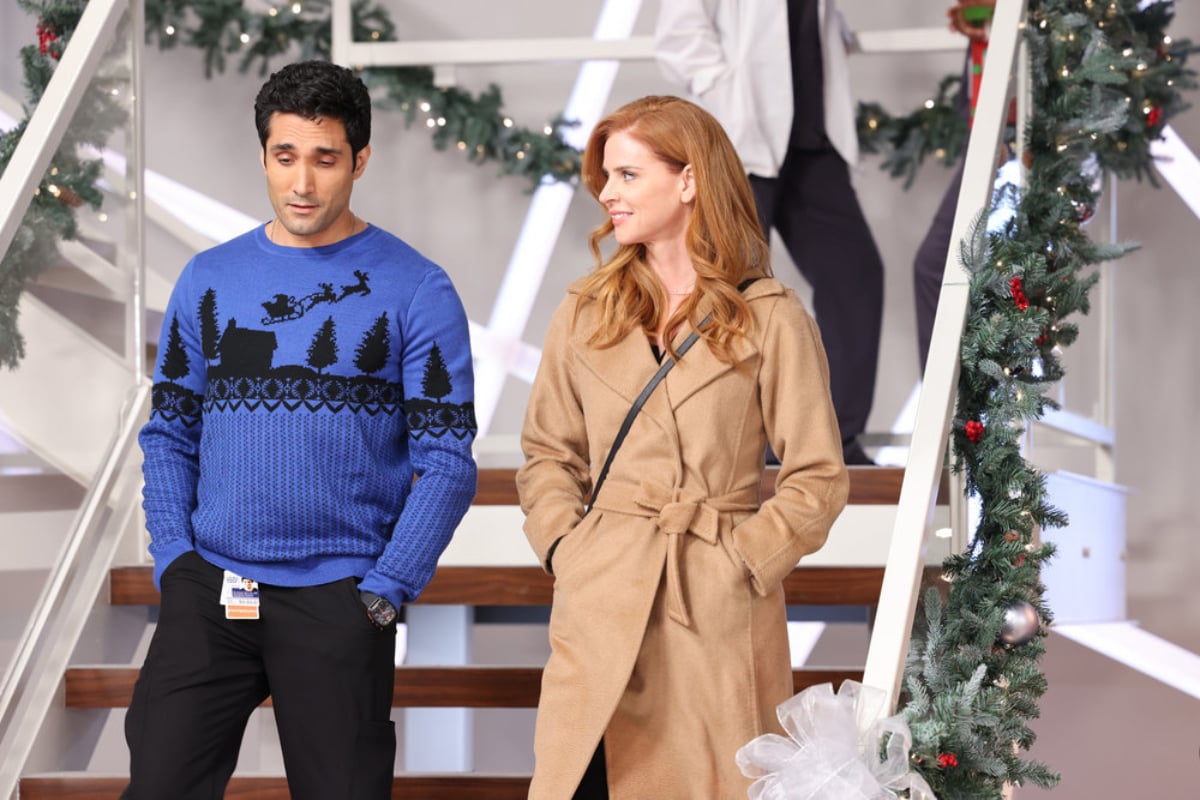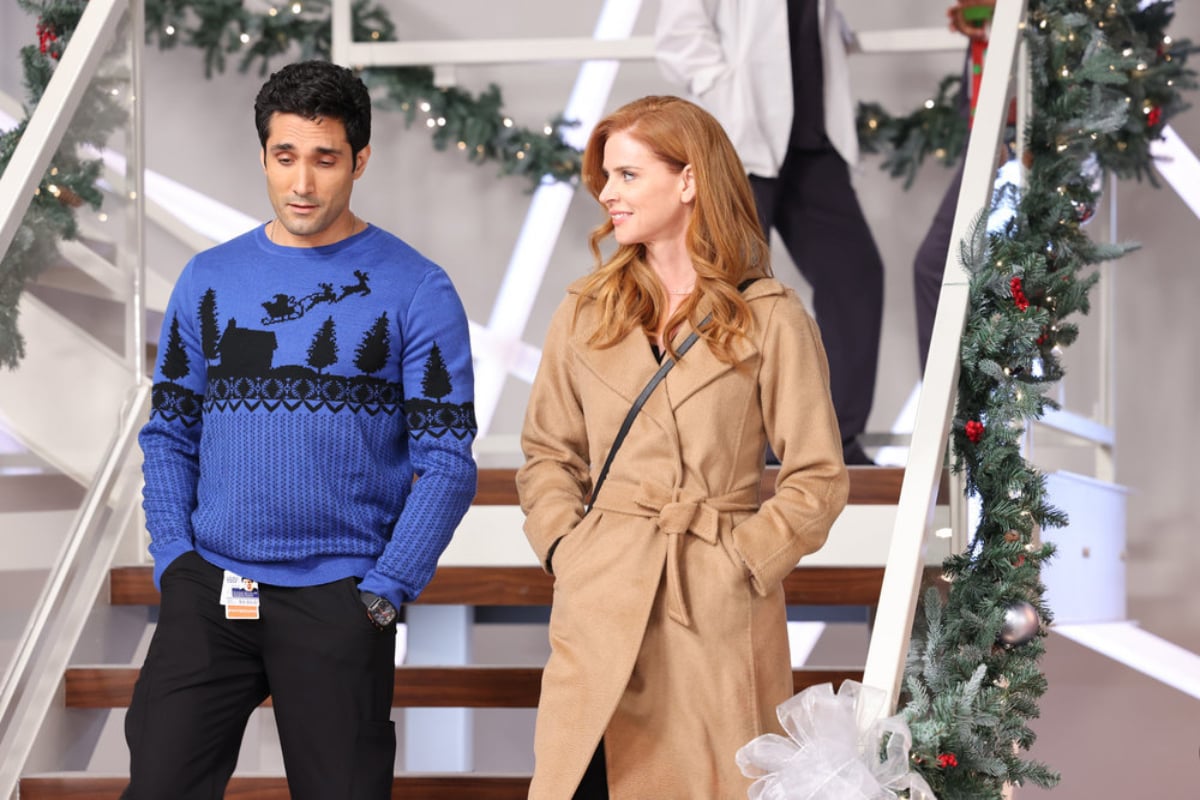 The showrunners also stated that Avery and Blake will understandably be "not too pleased" when they find out Crockett has been romantically involved with both of them. At this point, it's hard to say who Crockett will end up with. When Avery and Blake realize he has been romantically involved with both of them, he could potentially lose both women.
Dr. Blake and Crockett's relationship could become a conflict of interest in 'Chicago Med' Season 7
Considering Crockett and Blake's mentor/mentoree relationship, their relationship seems more likely to cause issues in the future. However, that doesn't mean the couple won't pursue things. Frolov told TVLine that at the end of the fall finale, Blake "makes it clear that" their kiss "is a one-time event," but Schneider breaks in, "She doesn't mean it."
When Chicago Med Season 7 returns in 2022, viewers have some intense relationship drama to look forward to, and Crockett definitely has some explaining to do.