'Chicago Med' Season 7: Will Hammer and Halstead Become a Couple?
Dr. Will Halstead is single in 'Chicago Med' Season 7. Will he end up with newcomer Dr. Stevie Hammer?
Will Halstead has been a main character in Chicago Med since the beginning. Fans have seen Dr. Halstead go through several romantic partners and love interests. In particular, Halstead had a complicated on-again-off-again relationship with Dr. Natalie Manning. Actor Torrey DeVitto played Natalie, but she left the series in Chicago Med Season 7. Now Halstead is single, and fans are wondering if he will get together with Dr. Stevie Hammer.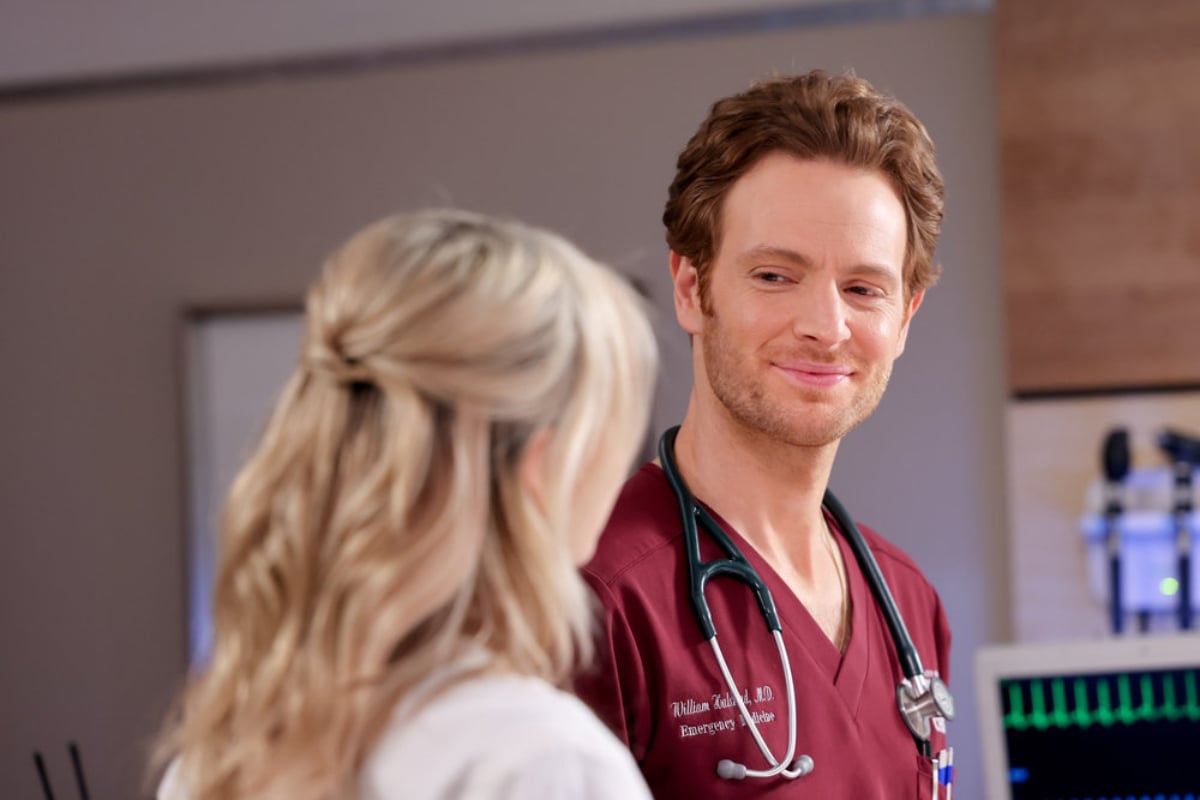 Will Halstead was engaged to Dr. Natalie Manning
Will Halstead is an incredibly important character in the One Chicago universe. Not only has he been on Chicago Med since the beginning, but he is the brother of Jay Halstead from Chicago P.D. Halstead had a relationship with Natalie that was anything but straightforward. In earlier seasons the pair are good friends who clearly have feelings for each other. They kiss at one point but continue to work together as friends as if nothing happened.
However, eventually, the pair begin a romantic relationship and even get engaged, though Natalie later broke it off. Natalie leaves Chicago Med at the very beginning of Chicago Med Season 7. In the previous season, Natalie stole medicinal drugs for her sick mother. When Halstead tried to take the fall for her, she eventually spoke up, knowing the consequences were that she would have to leave Gaffney Chicago Medical Center.
'Chicago Med' Season 7 introduced Dr. Stevie Hammer — Will she and Halstead become a couple?
Chicago Med Season 7 lost several important characters, but it gained some new ones as well. Kristin Hager joined the cast as Dr. Stevie Hammer. Hammer was already familiar with Halstead since the pair went to medical school together.
"There's a competitive dynamic between the two of them – she was first [in college] and he wasn't, and they are always trying to prove the other wrong," Hager said in an interview with HELLO! Magazine. The competitive dynamic has somewhat shifted, and Hammer has confided in Halstead over some of the issues she has with her mother.
Toward the end of Chicago Med Season 7 Episode 11, Halstead invites Hammer to go bowling with him and she agrees. However, Halstead receives paperwork for her divorce and tells Halstead that her marriage is over. Although the pair cancel their date so Hammer can deal with her divorce paperwork, episode 11 definitely hinted that there might be some feelings forming between the two. It also confirmed that Hammer is about to be single and available.
Do fans want Halstead and Hammer to get together?
Chicago Med fans seem somewhat neutral when it comes to the possibility of Hammer and Halstead getting together. Many agree that Halstead needs some time to be single, but that a relationship between him and Hammer might not be a bad thing.
"I don't mind it but I just don't think they should rush making Stevie and Will into a couple. I kinda want them to delve more into their friendship first and if they do wanna turn them into a couple, they should slow burn it," a fan wrote on Reddit. Another said, "I am not against it but knowing Chicago Med it will most likely happen."
Chicago Med airs Wednesdays at 8 p.m. EST on NBC.