'Chicago Med' Season 8: Steven Weber Will Return As a Series Regular — Here's What Fans Have to Say
Chicago Med has already been confirmed to return for season 8 and Steven Weber will continue as a series regular. Weber's character, Dr. Dean Archer, became the Head of the Emergency Department at Gaffney Chicago Medical Center. Archer is a character who invokes a strong reaction from many fans. Here's everything we know so far about his return for season 8, and how fans feel about the news.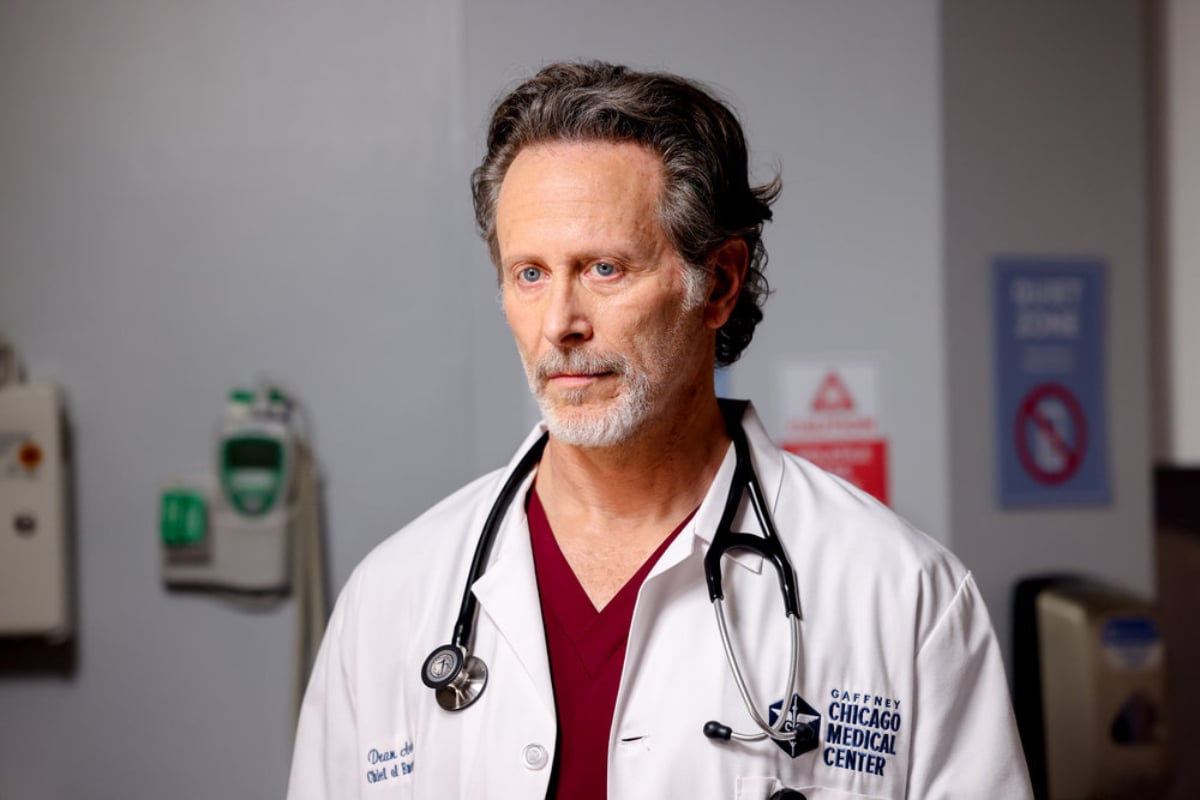 Steven Weber plays Dr. Dean Archer in 'Chicago Med'
Dr. Dean Archer first appeared in season 6 of Chicago Med. Archer served in the Navy with Dr. Ethan Choi. Although he seems to have PTSD himself he often scoffs at mental illnesses and psychiatry in general. This frequently puts him at odds with Dr. Charles. In fact, Archer's callous attitude causes him to butt heads with many of his coworkers.
When Choi gets shot at the end of Chicago Med Season 6, Archer fills in as Head of the Emergency Department. Archer actor Steven Weber was promoted to a series regular for season 7. He refuses to take any responsibility for Choi's near-death experience, despite the fact that he released the patient who shot Choi when Dr. Charles recommended he be placed on a psychiatric hold.
Steven Weber will return as a series regular for 'Chicago Med' Season 8
Archer's role in Chicago Med will continue. According to Deadline, Weber recently closed a deal and will return as a series regular for season 8. The 61-year-old actor has been in the business since the '80s. According to IMDb, Weber's film debut came in 1984 when he portrayed Paul Hirsch in the comedy film The Flamingo Kid.
Over the past few decades, Weber has acted on stage and in a variety of TV shows and films. He earned a Saturn Award for his portrayal of Jack Torrence in a TV movie version of Stephen King's classic The Shining. Although the role was made famous by Jack Nicholson in 1980, Weber managed to wow audiences.
The actor continued his work, appearing in popular TV shows from Dallas to NCIS: New Orleans, IMDb says. More recently Weber even portrayed Principal Gary Bolan in the Netflix series 13 Reasons Why. Weber has even lent his voice to the animated children's TV short Puppy Dog Pals.
In the most recent episode of Chicago Med, Dr. Sharon Goodwin brought Dr. Hannah Asher back to Gaffney Chicago Medical Center. Archer seems skeptical of the hire, given Asher's previous issues with drug addiction. Given Archer's antagonist attitude, a conflict between the two seems likely in the future.
How do fans feel about Steven Weber returning as Dr. Dean Archer?
Given Archer's personality, it's understandable that some fans aren't excited that he will be back in season 8. "I'm on season 6 currently and he's been in a couple of episodes so far and he is honestly so irritating. I can't stand his character, which is a shame because I have enjoyed the actor in other shows," one fan wrote on Reddit. "The worst character as series regular, yay," another said.
Yet, Archer gives some fans an antagonist character to root against. "I love Steven Weber and love to hate his character. Still waiting for the final showdown between him and Choi that will eventually send him packing," another Reddit user said. It will be interesting to see what happens when Dr. Choi returns for good in season 7.
Chicago Med airs Wednesdays at 8 p.m. EST on NBC.
RELATED: 'Chicago Med' Season 7 Star Kristen Hager Has Exciting News