'Chicago Med' Showrunner Reveals April 'Could Come Back' to the Medical Drama
NBC's 'Chicago Med,' the series showrunners explained why April could possibly 'could come back' to the series in the future.
In Chicago Med Season 6, fans said goodbye to beloved ER nurse April Sexton (played by Yaya DaCosta). For the past six seasons, Sexton has saved lives in Gaffney Chicago Medical Center. When DaCosta announced her departure from the show, many fans wondered if she would ever return. Well, Chicago Med showrunners weigh in on the possibility.
Fans say goodbye to April Sexton in 'Chicago Med' Season 6
In season 6, April Sexton was accepted into a nurse practitioners program. To pursue the opportunity, she chose to leave Gaffney Chicago Medical Center. However, her significant other, Ethan Choi (Brian Tee), got shot in the hospital parking lot. 
Dean Archer's (Steven Weber) former patient confronted him and Ethan in the parking lot with a gun. The patient yelled that they took out the "red pill" while performing the appendicitis surgery. Ethan tried to stop the assailant but was shot during the ordeal. 
In turn, Ethan had to undergo a risky procedure. But, he survived the operation. When Ethan woke up, April confessed her love for him. While Ethan was going into surgery, she realized how much she loved him. After saying goodbye, April left the hospital to start the nursing program. 
'Chicago Med' showrunner teases April's return to the series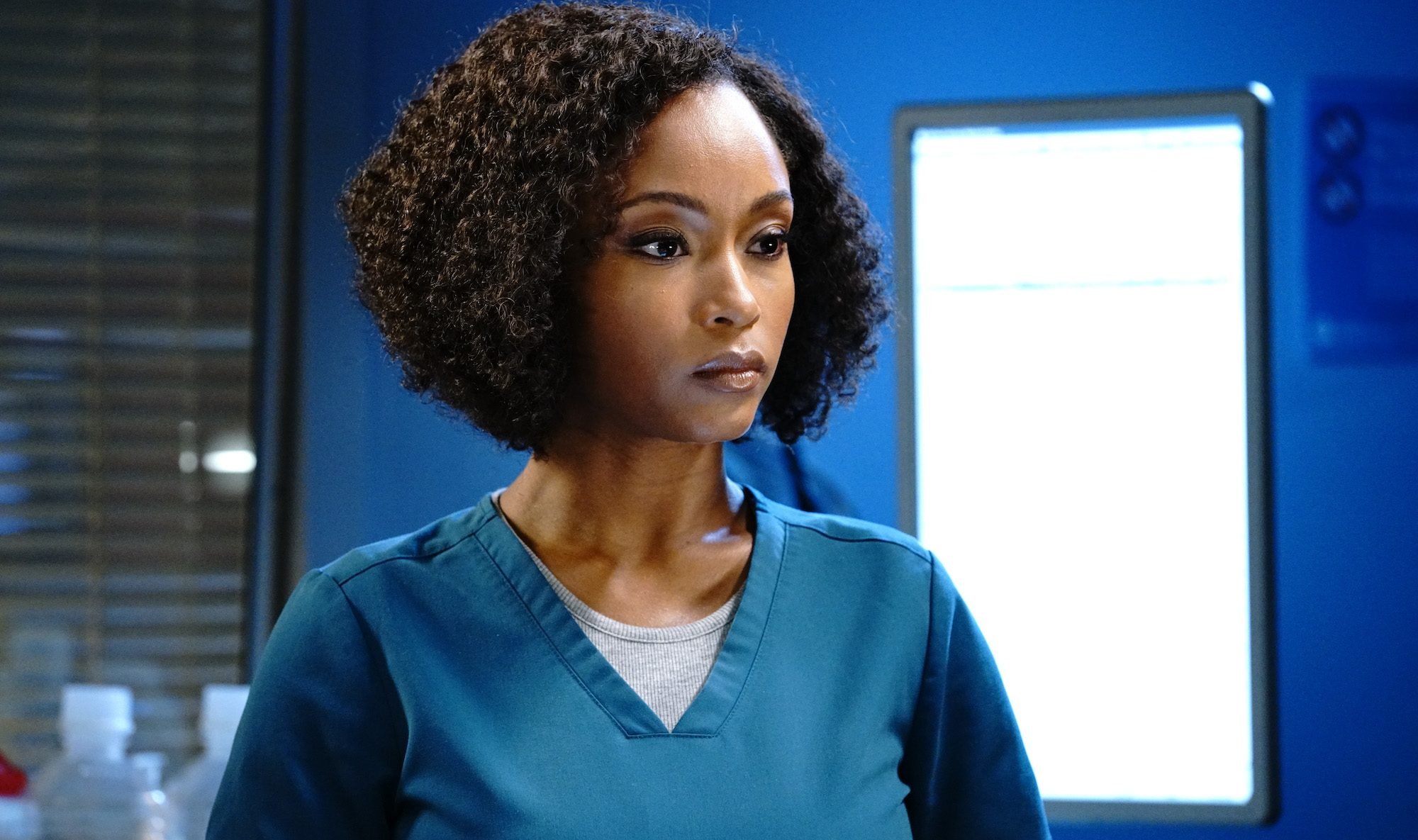 In an exclusive interview with TVLine, Chicago Med showrunners Andrew Schneider and Diane Frolov talked about April's departure. Unlike Natalie's sendoff in Chicago Med Season 7, April didn't return to bid a final farewell. 
When asked about DaCosta coming back to say goodbye, Frolov said, "No, we didn't really discuss that because we don't see that April is gone in the same way, in the sense that we know April's OK."
Schneider went on to say that April "could come back" to Chicago Med in the future. "She didn't leave under a cloud," he added. "She's off studying to be a nurse practitioner, and she could come back, too."
During the interview, the showrunners discussed the last scene between April and Ethan. In the season 6 finale, April said, "I love you," after he endured an extensive surgery. While the showrunners remained tight-tipped on the storyline going forward, they did say that Ethan would enter a stage of recovery. 
"[Ethan] realizes how important it was to follow her professional dream, to do this," said Schneider. "And he's got so much to recover from, physically and emotionally, from the shooting, which will be part of this season going forward."
Why did actor Yaya DaCosta leave the medical drama?
When Yaya DaCosta announced her departure from the show, many fans were shocked to hear the news. As it turns out, the actor left the show to pursue another acting job. In an interview with Deadline, DaCosta contemplated leaving the medical drama for FOX's new series, Our Kind of People. Ultimately, her love for the storyline led her to leave Chicago Med. 
"My exit from Chicago Med and the arrival of this show happened really simultaneously. There isn't much to say about it. There was a window opening and a question mark as to whether I should stay or go," she explained. "And in that window, I fell in love with Our Kind of People. I jumped at the opportunity to work with Lee Daniels again."
DaCosta continued, "The show is a dream in so many ways, and it's saucy and so much fun! And there's so much about my character that I felt was really important to bring to the forefront of our discussions. We're just playing with these serious themes, and we're making them fun."