'Chicago Med': What Is Brian Tee's Net Worth?
Chicago Med makes up a third of Dick Wolfe's three-part One Chicago franchise. The series airs on NBC and has gained a substantial following ever since it premiered in 2015. Chicago Med follows the lives of a group of doctors and nurses in Gaffney Chicago Medical Centre. Once in a while, the series conducts crossovers with Chicago Fire and Chicago PD. Chicago Med is full of talented actors who manage to bring the fan-favorite characters to life. One of the actors who fans adore is Brian Tee. Here is a glimpse at Tee's acting career, his character in Chicago Med, and how much the actor is worth.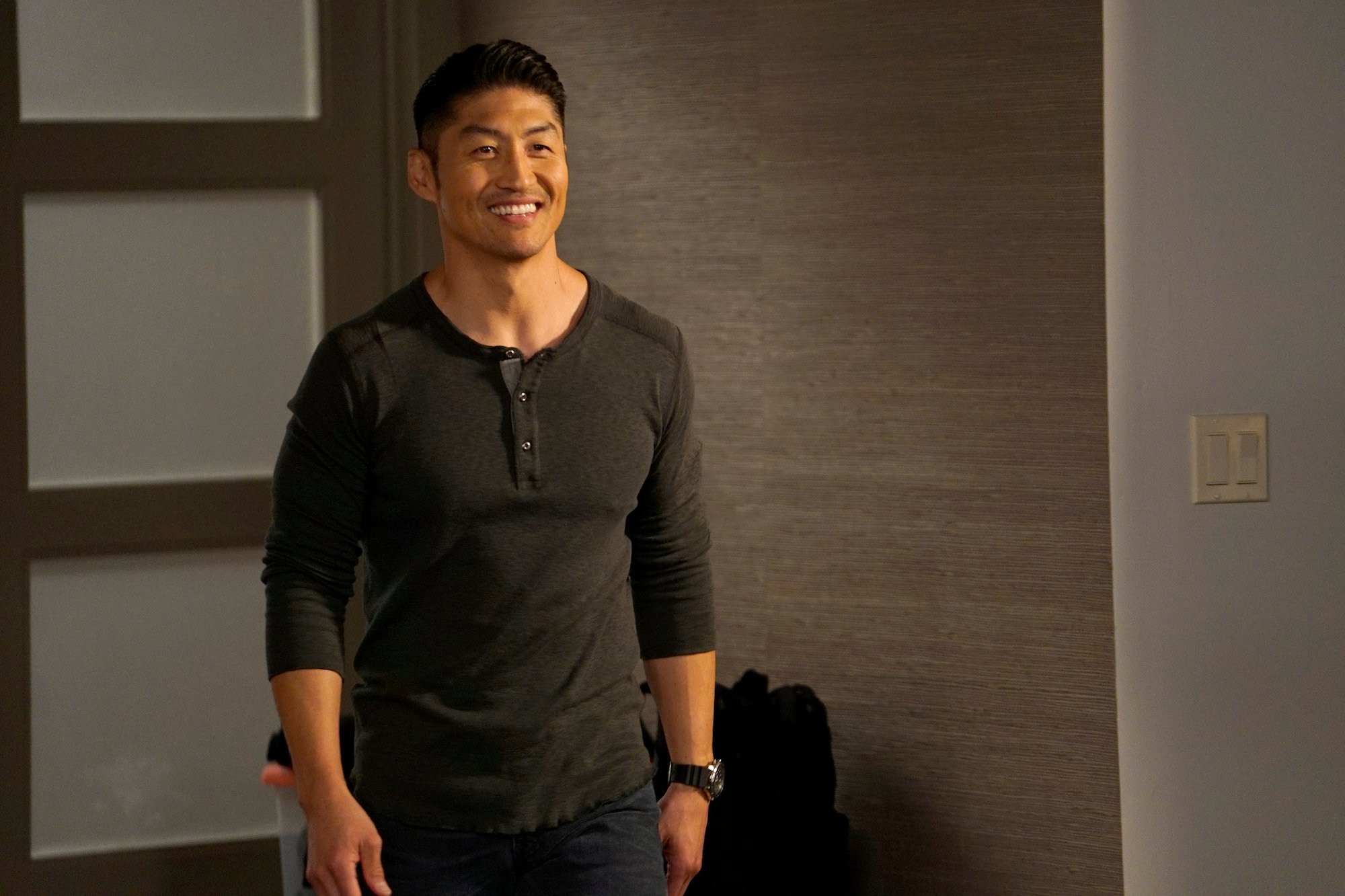 Tee adopted his stage name after a rejection
Tee was born in Okinawa, Japan, on March 5, 1977, as Jaebeom Takata. His mother is Korean, while his father is Japanese American. Tee's family relocated to California when he was two years old. He went to Glen A. Wilson High School and was voted president of the Associated Student Body. He was also the captain of the football team. The actor attended the University of California Berkeley, graduating with a degree in theater and performing arts. Shortly after his graduation, Tee decided to drop his birth name for his "culturally ambiguous" name Brian Tee.
Tee's decision to drop his birth name came after a Korean director rejected him at an audition for having a Japanese last name, according to the Los Angeles Times. The actor starred in Nickelodeon's Zoey 101 as the owner of Sushi Rox. He also appeared in Crash playing Eddie Choi. Tee also guest-starred in the NBC series Grimm as Akira Kimura. In Dark Blue, Tee played a Korean criminal. The actor also had a cameo in The Wolverine playing a sadistic justice minister arranged to marry the Yakuza Boss' daughter.
Most people probably know Tee from his role on the Fast and Furious third installment (Fast and Furious- Tokyo Drift) as 'DK' Takashi 'Drift King.' In 2015, Tee signed on to join the cast of the NBC medical drama Chicago Med. Tee has held on to the role since 2015 and has also appeared on Chicago P.D. as Ethan Choi and as Jesse Kong. He has also appeared on Chicago Fire. Chicago Med isn't the only medical drama Tee has starred in. He appeared in ABC's Grey's Anatomy as Andy Meltzer.
Tee's character on 'Chicago Med' struggles with PTSD
RELATED: 'Chicago P.D.' Star Marina Squerciati Has a 'Chicago Med' Bestie In Torrey DeVitto
Dr. Ethan Choi is known for his strikingly good looks and charming personality. Being a Navy veteran's son, Ethan also decided to join the Navy as a medic. He was deployed in Baghdad, where he served before relocating to Chicago. When he returned, he got a job working at Gaffney as a resident in Emergency Medicine. Throughout the show, it is evident that Ethan lives with PTSD and has issues dealing with his emotional trauma. Although he sometimes acts quickly and impulsively, most fans agree that he always means well.
Ethan also has an issue navigating his relationships. In the first and second seasons, he dated Vicky Glass but broke up with her when she wanted to introduce him to her parents. He broke things off with Vicky because of his feelings for April Sexton.
He and April get engaged and move in together. Their relationship, however, is strained when they are unable to conceive despite the IVF treatments. When Ethan's sister Emily comes to town, April feels he is too hard on her. Ethan has gained favor with the audiences, and fans can't seem to get enough of him.
What is Tee's net worth?
According to Celebrity Net Worth, Tee has an estimated net worth of $4 million. Tee amassed his wealth from working for two decades as an actor, writer, and producer. The 43-year-old actor began acting in 2000 and has so far accumulated 75 credits to his name. Tee is married to actor Mirelly Taylor and together they have a five-year-old daughter, Madelyn.