'Chicago Med': What Is Yaya DaCosta's Net Worth?
Chicago Med is one of the most dramatic shows on television today. Fans of the One Chicago franchise are used to seeing actors come and go.
Chicago Med is one of the most dramatic shows on television today. Fans of the One Chicago franchise are used to seeing their favorite actors and actresses come and go.
Between Chicago Med, Chicago Fire, and Chicago PD, fans have become accustomed to a star-studded cast. That includes Yaya DaCosta, who plays April Sexton on Chicago Med. DaCosta's fans have been following her career from the beginning, because she got her start on a reality TV show. 
Yaya DaCosta almost won 'America's Next Top Model'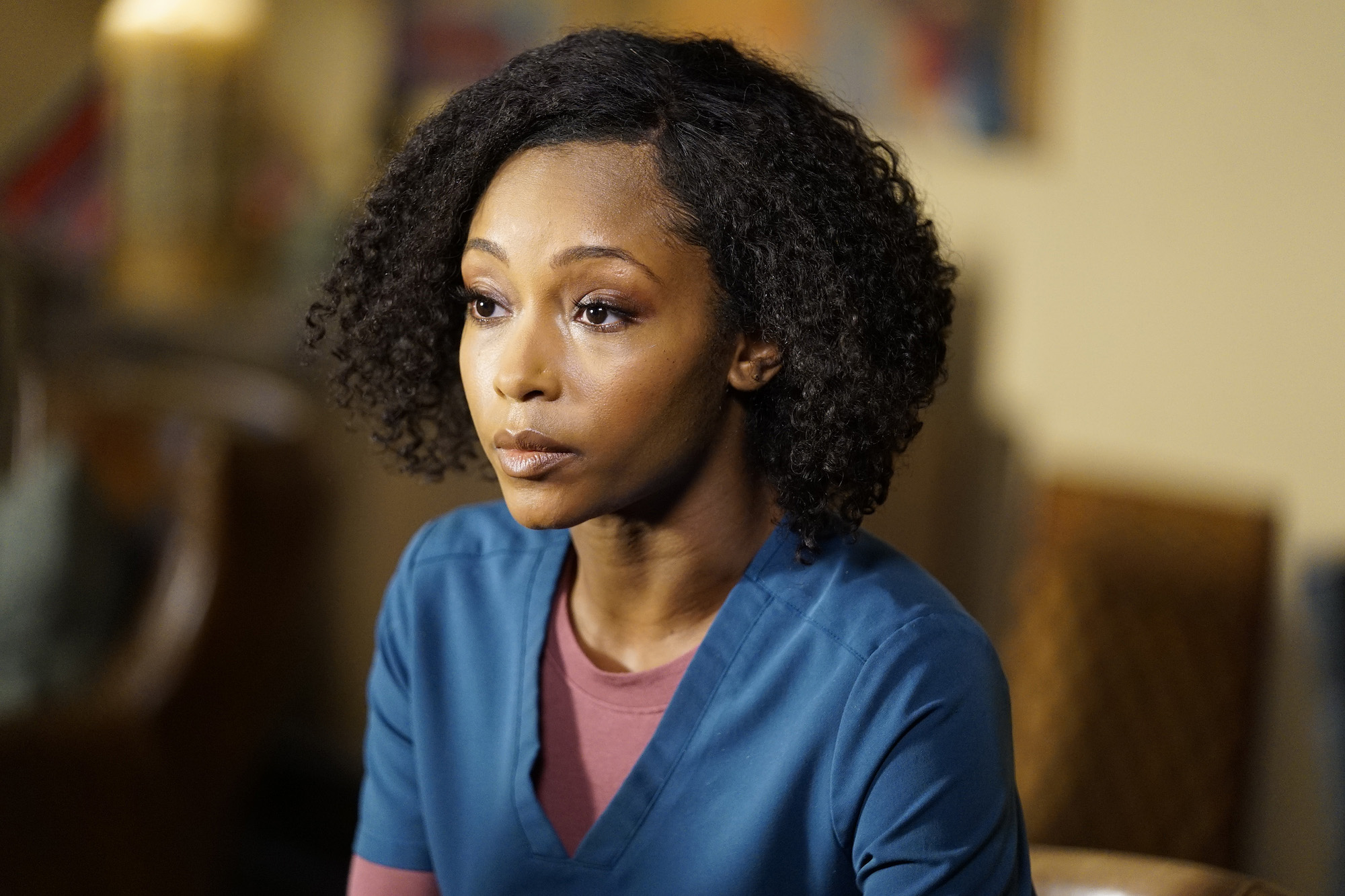 DaCosta was on one of the earliest seasons of Tyra Banks' hit show, America's Next Top Model. The show lasted over 15 years, but dedicated fans will remember DaCosta from Cycle 3, back in 2004. In DaCosta's season, the race was really tight. DaCosta proved herself a great model and actress over the course of the season, but in the end her competition, Eva Marcille, was just a little bit better. 
Marcille won Cycle 3, but both women went on to have stellar careers. DaCosta has modeled for some big brands, like Oil of Olay and Sephora. Soon after her America's Next Top Model loss, DaCosta jumped into acting. In 2005, she was cast in her first TV role on an episode of Eve. 
The very next year, she moved on to the big screen, with a role in Take the Lead. For her part, Marcille also continued modeling, although she didn't put as much effort into acting as DaCosta. Marcille is currently on The Real Housewives of Atlanta. 
Now Yaya DaCosta is on 'Chicago Med' 
DaCosta spent a decade, between 2005 and 2015, building up her acting career. She had recurring roles on All My Children, and Ugly Betty. DaCosta also booked a lot of small parts on a lot of big-name shows, like Law and Order: Special Victims Unit, and House. 
Her hard work in Hollywood paid off. Her reputation and experience was probably a deciding factor for the Chicago Med casting director. 
In 2015, DaCosta landed the role of April Sexton. Chicago Fire and Chicago PD had been on the air for a few years, and were extremely popular. Adding Chicago Med into the mix seemed like a sure thing.
The show would provide steady work for DaCosta, plus she would get the benefit of crossover episodes as well. That meant that even if Chicago Med were canceled, there was a chance her character would stay on screen. 
But Chicago Med wasn't canceled. It became just as popular as the rest of the One Chicago shows, and DaCosta has been a staple since day one. 
Yaya DaCosta's net worth is reportedly $1 million 
The last information Celebrity Net Worth has on DaCosta may be out of date. While the popular and reliable website lists DaCosta's net worth at $1 million, it doesn't mention her Chicago Med work, which may have raised her net worth significantly at this point.
She has been on the show for more than five years now, and has appeared in numerous crossover episodes. There isn't a lot of information available right now on how much DaCosta or other One Chicago actors make per episode, but it is almost certainly five figures, if not six. 
According to Deadline, actors on House were making six figures by the end of the series. Although House wrapped years ago, it is probably comparable in popularity to Chicago Med. Law and Order: SVU stars are also making six figures per episode.
Although CBS may not be paying DaCosta as much as NBC is paying Mariska Hargitay, it is likely that the going rate for a prime time drama star is over $100,000 per episode. That would make DaCosta's net worth estimate woefully low.