'Chicago Med': What Will Natalie Manning and April Sexton's Exit Mean For Next Season?
Dick Wolf'sfranchises have been a force to be reckoned with in primetime television, and his Chicago franchise is one more Wolf project that has captured audiences in recent years. Of the shows in the Chicago franchise, Chicago Med is the newest, but it quickly reached the same level of success as its predecessor.
One of the things that has made the shows in the Chicago franchise so successful is their focus on character dynamics and long-running plots: though episodes are often self-contained, there's a sense of continuity that makes it more binge-able than other procedural dramas. However, there is always the problem of when actors have to depart from the show. Recently, two original cast members, Yaya DaCosta and Torrey DeVitto have opted to leave the show, leading fans to wonder: what is going to happen to their characters?
Yaya DaCosta and Torrey DeVitto play April Sexton and Natalie Manning
DaCosta and DeVitto have, since 2015, played two of the primary characters on Chicago Med: April Sexton and Dr. Natalie Manning, respectively. Natalie is a pediatrician in the emergency department of the hospital, as well as a single mother after the death of her husband Jeff in Afghanistan. April is a nurse in the same department, and a first-generation daughter of Brazilian immigrants.
In the most recent season, which handles the COVID-19 pandemic, both characters had important story arcs. Natalie develops a new romantic relationship with Dr. Crockett Marcel, while her mother deals with a serious medical condition, forcing Natalie to break some of the rules of the hospital. April, meanwhile, begins nursing COVID-19 patients, but herself struggles with her new coworker, Dr. Archer. The romantic plotline between Crockett and Natalie was still ongoing when the season ended, meaning that the writers may have some issues when it comes time to follow it up in season 7.
Yaya DaCosta and Torrey DeVitto are leaving for new projects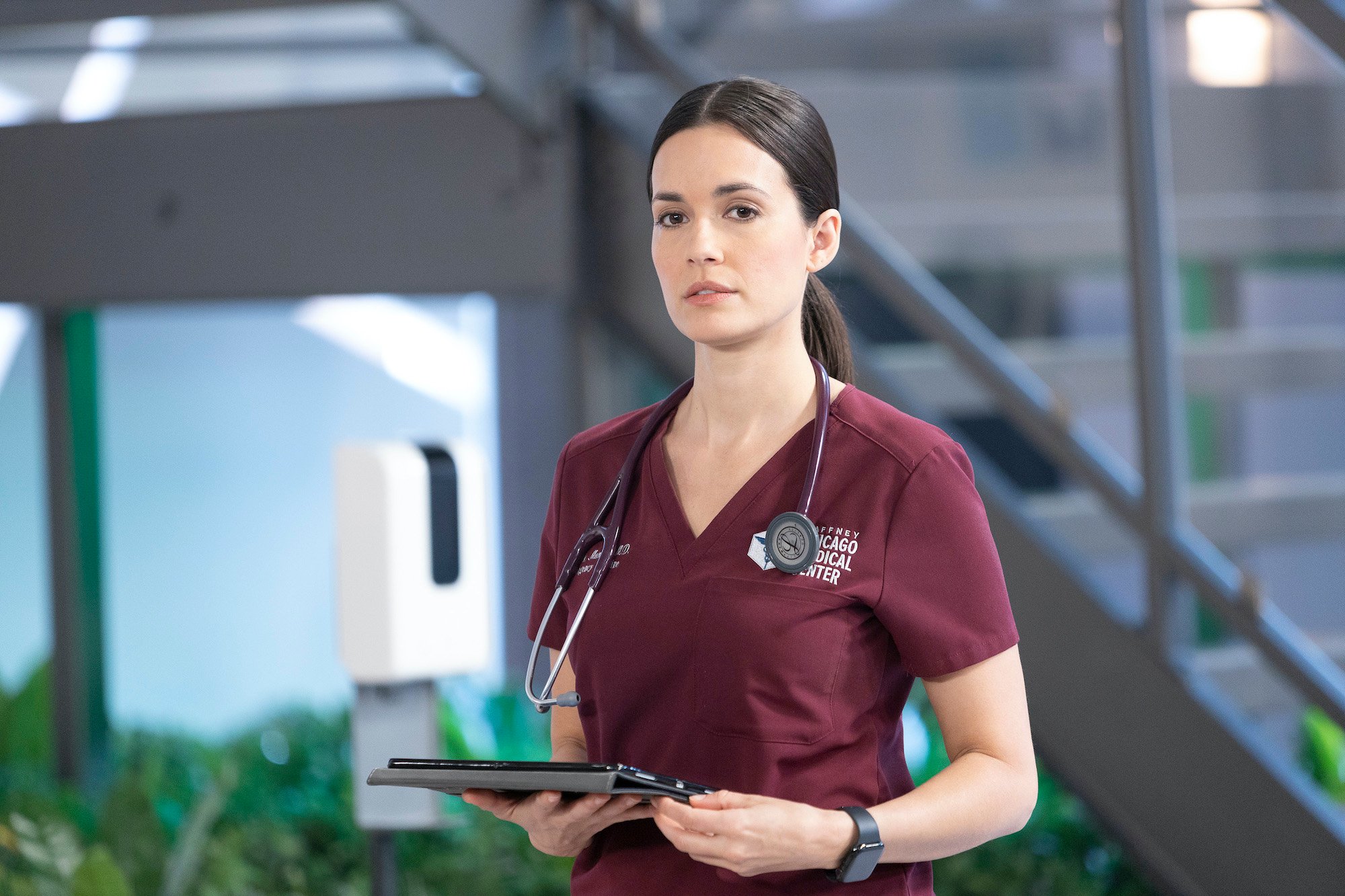 Despite being major characters on the show, both DaCosta and DeVitto have decided to leave Chicago Med at the same time, after season 6 – the highest ranked season so far in terms of viewership. Both actresses have major projects coming up, however, so their fans will get to see more of them.
According to Deadline, DaCosta is moving to Fox to take a lead role in Our Kind of People, a drama based off of the 1999 novel by Lawrence Otis Graham, while DeVitto has plans to star in an indie movie, Skelly, by a new director named Matt Greene-Delanghe. DaCosta will be appearing alongside Morris Chestnut and LeToya Luckett when the series premieres this fall. Skelly, meanwhile, is in post-production as of June, 2021, but will feature DeVitto with Brian Cox and John Palladino.
The other original cast of 'Chicago Med' intend to return for the new season
While other major actors on Chicago Med have decided to renew their contracts and continue on the show into season 7, DaCosta and DeVitto are still a major loss. As of June, 2021, new actors to replace these characters have not been announced. However, the show has a large cast, and there are plenty of opportunities for ensemble plots and episodes in the new season. New characters from the supporting cast like Dr. Dean Archer and Dr. Sabeena Virani could also have some interesting plots in this upcoming season, following their dynamics with the main cast in season 6. On top of this, the Chicago franchise is no stranger to crossovers, so it's entirely possible that there could be a plotline involving characters from Chicago P.D. or Chicago Fire. Despite DaCosta and DeVitto's exits, there still is a lot this show can do.
RELATED: The 'Chicago Med' Season 6 Finale Left Us With a Lot of Unanswered Questions