'Chicago Med': Who Plays Dean Archer?
Chicago Med's Ethan Choi (Brian Tee) can't seem to catch a break. The staff doesn't like his new policies and there has been a lot of pushback from his colleague Will Halstead (Nick Gehlfuss). He thinks he should have gotten the job as emergency department chief instead of Ethan.
Another staff member has been adding to the daily drama—Dr. Dean Archer. There has been a lot of tension between them since his first day. Who is the actor who plays Dean Archer on Chicago Med? Here's what Showbiz Cheat Sheet knows.
Dean Archer on 'Chicago Med'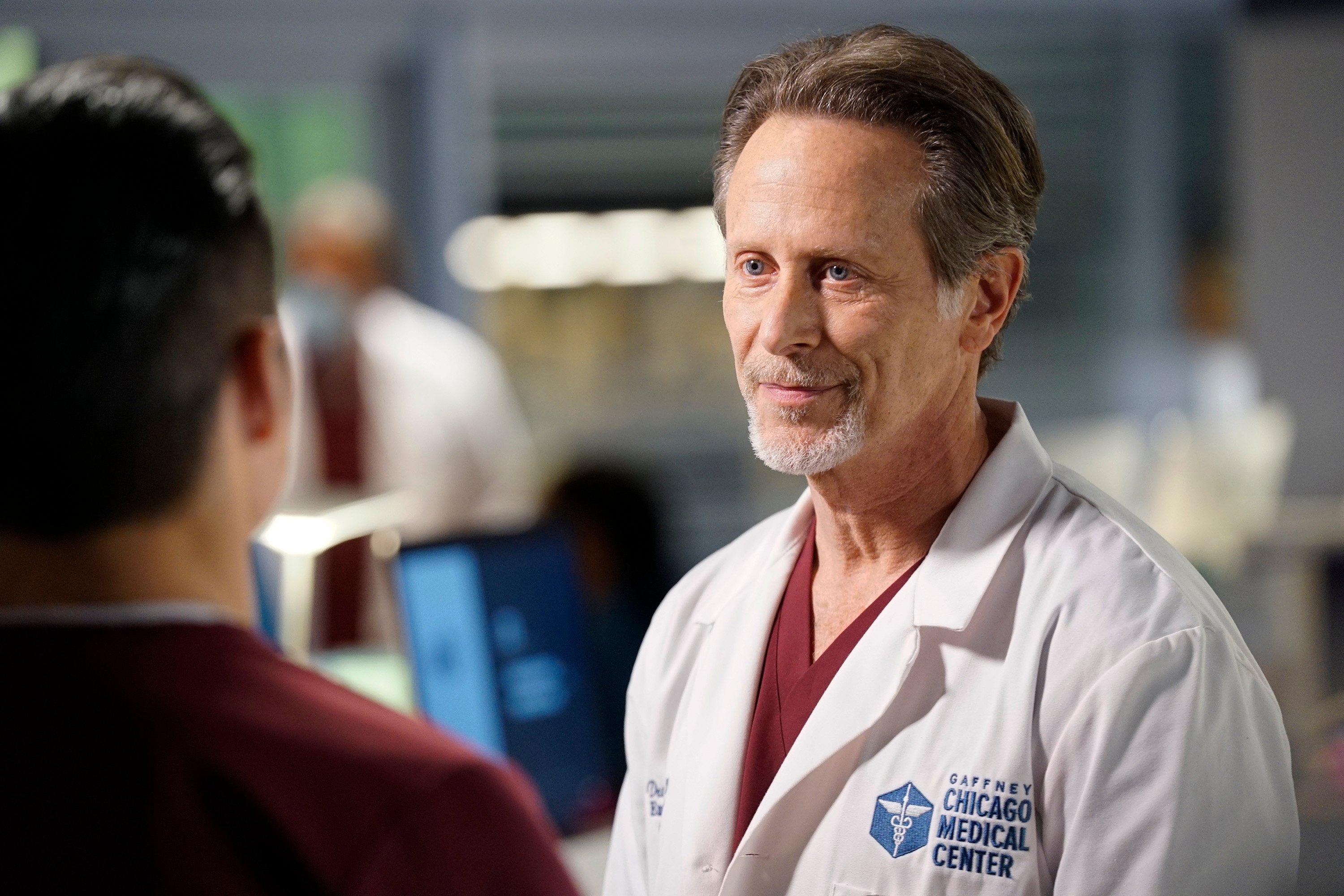 Dean was hired to help Ethan after he collapsed in the emergency department. Sharon told him he needed to lighten his workload. Dean is supposed to be helping, but he tends to make suggestions when he isn't asked. He also questions Ethan's decisions.
It was clear from the beginning that Dean and Ethan weren't going to get along. When Ethan offered to give Dean a tour of the department, instead of thanking him, he just says he's been inside an emergency department before, so he knows where everything is.
Dean is likely having trouble with his work situation because he used to be Ethan's supervisor. He was his senior medical officer when he was in the Navy. He taught Ethan most of what he knows, so it is humbling for him to now be in a position where he's answering to him.
Who plays Dean Archer?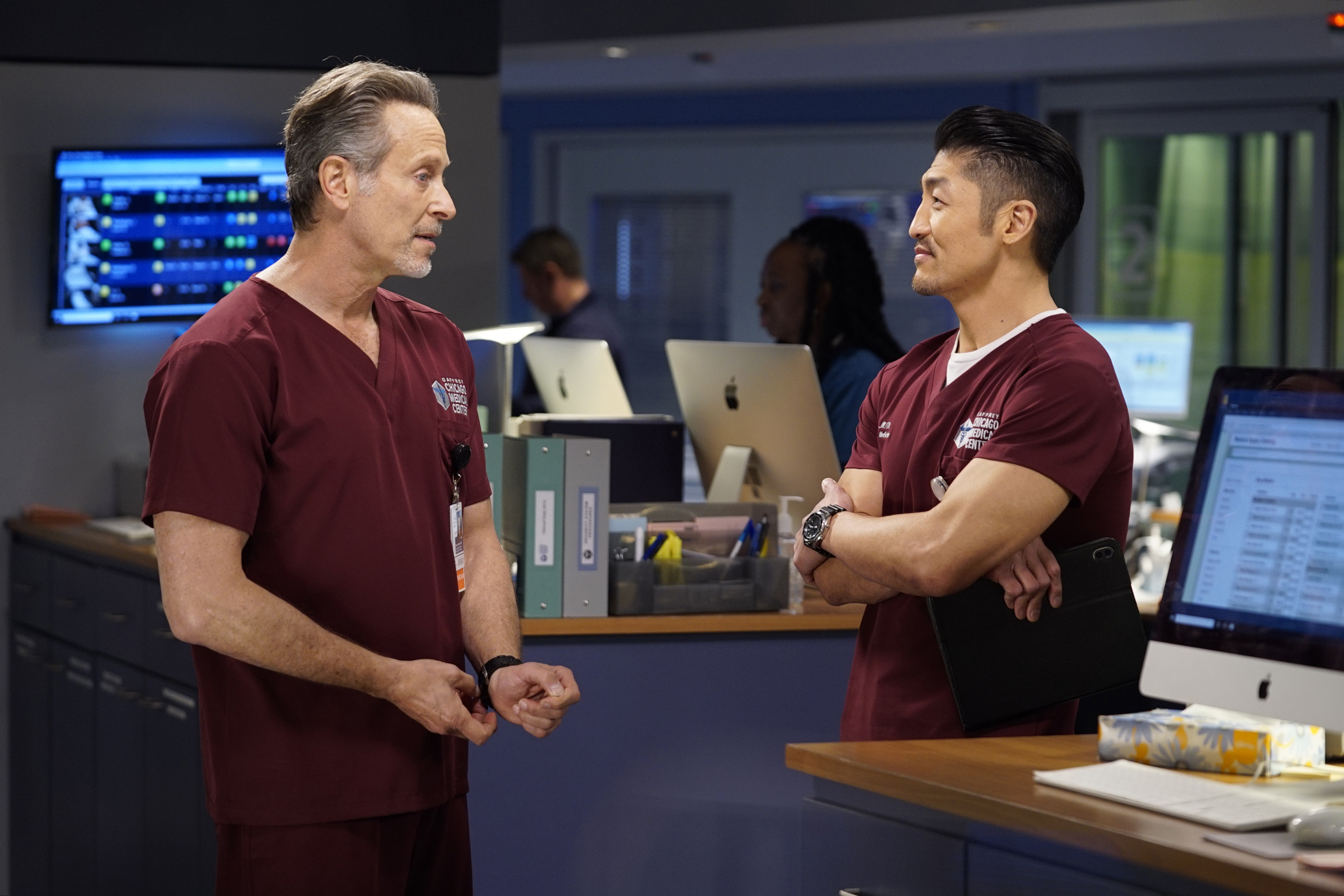 Dr. Dean Archer is played by actor Steven Weber. One of his early roles was in a 1984 episode of the television series American Playhouse, in which he played Tom Driscoll. That same year, Weber made his film debut in the movie The Flamingo Kid. He played the role of Paul Hirsch. After that, he played Sean in the 1985 movie Walls of Glass.
Weber continued his rise to fame when he landed a recurring role on As the World Turns. He played Kevin Gibson for six episodes from 1985 to 1986. Weber joined the cast of Wings in 1990. He played the character Brian Michael Hackett until the series ended in 1997. Weber is also known for his appearances in 13 Reasons Why, Indebted, NCIS: New Orleans, and Ultimate Spider-Man.
Steven Weber's opinion of Dean Archer
Weber describes Archer as an emotionally "wounded" doctor who can't heal himself. "Even though he's really good at what he does, he might not be good at healing himself," Weber tells TV Insider.
Weber says Dean might be having trouble dealing with some personal issues. His insecurities have likely been triggered by working with Ethan. "In Dean at least, there might be some issues that maybe go a little deeper in terms of his self-identity, how he's aging, and the fact he now has to work under the guy who used to work under him, and how he fits in," continues Weber.
We wonder if Dean might try to sabotage Ethan and take his job. Will his insecurities bring out the worst in him?
Follow Sheiresa Ngo on Twitter.