'Chicago Med': Will Colin Donnell Return as Dr. Connor Rhodes in Season 7?
Fans of Chicago Med have long memories, and it doesn't seem like they're ready to let go of Dr. Connor Rhodes (played by Colin Donnell) just yet. Although he left the show almost two years ago, viewers are still asking for him to come back. Is this just wishful thinking, or could he make another appearance? While we don't know for sure, there does seem to be some hope.
Why did Colin Donnell leave 'Chicago Med'?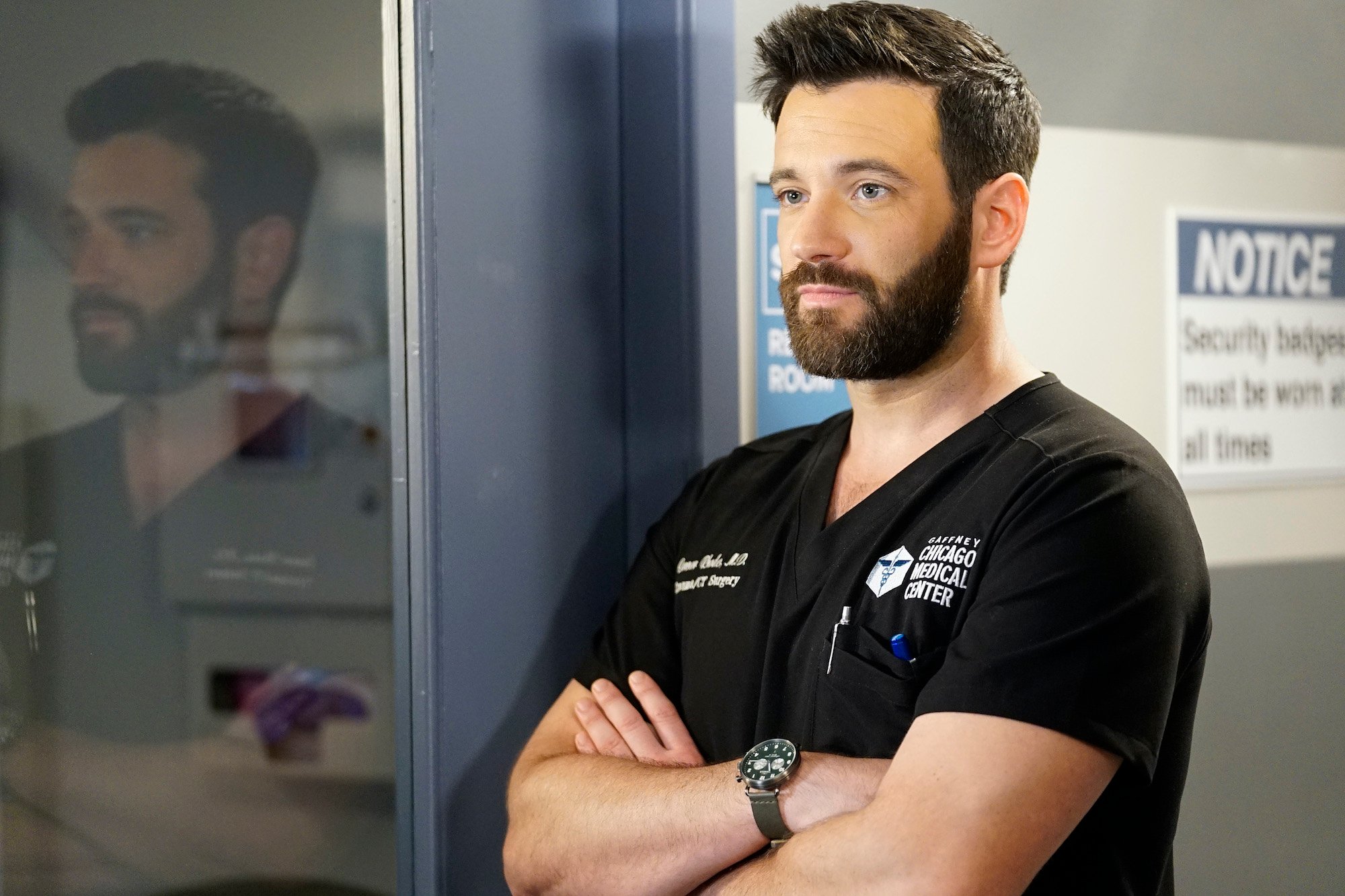 Donnell had been a part of Chicago Med since the beginning, so when it was announced that he wasn't returning to the popular medical drama for season 5, fans were shocked. He came back for the premiere episode of that season to tie up loose ends with his character's storyline, but he was still gone too soon.
According to Distractify, Donnell was also disappointed to leave the cast, but he had nothing bad to say about anyone associated with it. Showrunner Andrew Schneider explained that despite Donnell's popularity, it was just time to move on. 
"There was a general feeling that Connor's story was really coming to a conclusion. It was hard to extend the story any further," he explained.
The character was written off the show with a traumatic storyline. His father died at the beginning of season four 4 under mysterious circumstances. This led the police to suspect that Connor was responsible for his death. But at the end of the season, it came out that Ava Bekker (played by Norma Kuling) had murdered him. 
Worst of all, she did it to clear the way for her and Colin to be in a relationship. When he wasn't grateful for her deadly intervention, as she hoped, she took her own life, slashing her throat. The medical team wasn't able to save her, and Connor left the team, simply walking away without a goodbye. 
Fans want him back
With the abrupt, open-ended nature of Donnell's exit, fans continue to hold out hope that Connor will return to Chicago Med someday, even if only for a guest appearance. 
Recently, the One Chicago Twitter account posted a video promoting the Sept. 22 return of the Chicago One franchise of shows. While most of the replies expressed viewers' excitement about their favorite shows coming back, one comment summed up the thoughts of many Donnell fans.
"Connor Rhodes is back?" they wanted to know.
It may be easy to dismiss this idea as wishful thinking. But is there a chance Colin could show up someday?
Hints it could happen
According to One Chicago Center's Fansided site, the recent departure of two cast members brings up the idea of Donnell's return. The actor has made it clear that he'd be open to the possibility.
"I would love to go back. I would love to pop in here and there, and I sort of have a history of doing that now on shows," he said. "I'm really very happy and thankful to them that they gave me the exit that they did so that the door is open for the future."
When he first left the show, the showrunners also expressed willingness to have him back someday. 
 "Sure! Absolutely. We're very very fond of the actor, of Colin, and think he's great," showrunner Diane Frolov said.
There hasn't been any announcement about him coming back, but the buzz around the idea won't go away. Between the viewers' vocal support for the idea, and interest on the part of both the show and the actor, it seems possible. Fans will continue to hope.