'Chicago P.D.' Actor Jason Beghe Was Once a High-Ranking 'Cult' Member
Scientology is a word that leaves a poor taste in some people's mouths. Opinions of the Church of Scientology are divided, with critics on one side and devoted members on the other. Some people refer to the religious movement as a cult.
Some high-profile members advocate for the organization. One celebrity that joined the church years ago was Chicago P.D. actor Jason Beghe. He came out years ago about being a member and why he left.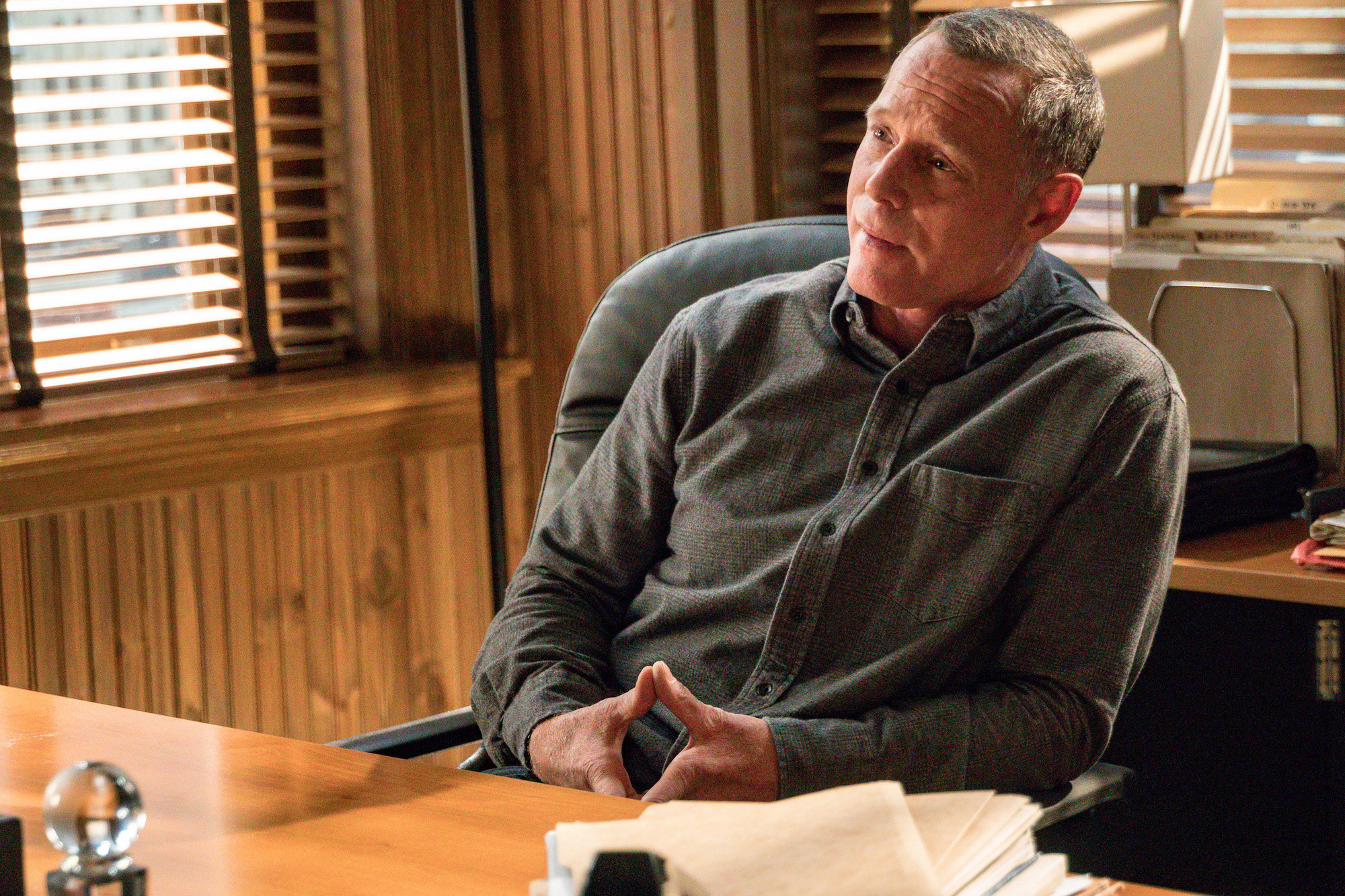 Who is Jason Beghe?
Before he became an actor, Beghe was a model. He primarily worked as a model in Europe for a couple of years. His film debut was in 1985 in the film Compromising Positions. His first reoccurring role was on the TV series 1st & Ten.
Over the years, Beghe would act in a number of television series, such as Criminal Minds and CSI New York. He landed a role in the series Chicago Fire as Hank Voight in 2012. The show had a spinoff series called Chicago P.D. over a year after it aired.
Beghe is currently starring in Chicago P.D. as a lead. His character is Sgt. Voight, who fans may remember from Chicago Fire. His character and his team work together to take down some of the city's biggest criminals. Beghe's gravelly voice makes his character more memorable to fans. 
Jason Beghe was a member of Scientology
RELATED: 'Chicago P.D.' Police Reform is Coming For Hank's Unit — Will Voight Be Safe?
Many people have heard about Scientology, which has been around for decades. Critics have voiced concerned over the religious movement, and many have even dubbed Scientology as a cult. There are several celebrities affiliated with the church. John Travolta joined in the '70s, and he remains a member to this day. 
Another famous person who had joined the church was none other than Beghe. According to The Daily Beast, he discovered Scientology in 1994 when he met the famed acting coach Milton Katselas. Katselas coincidentally was a member of the church, so Beghe began to study the religion. He officially associated with the church, and by the mid-2000s, he reached the high status of "Operating Thetan." 
One of the major criticisms of Scientology is the large amount of money people must give them, according to Business Insider. Other major religions, like Christianity, do take in donations from churchgoers. However, some report that Scientology asks for way more, and members are required to donate if they want to continue participating. Beghe admitted that he gave Scientology around $1 million during his time there. 
Why Jason Beghe left Scientology
Some celebrities managed to leave the church, including Beghe. In 2007, he became an ex-Scientologist. He said in an interview that the church was harmful to people's mental and emotional health. He condemns Scientology as a toxic organization.
When the actor saw there are many expensive steps involved, he realized he was in a cult. "'I don't strike me as someone who would be in a cult,'" Beghe said to himself after he realized how layered his involvement had become. He kept telling himself that the only thing he knows is that he does not know. The mantra helped him get out of the so-called cult. Scientology affected his relationships with others when the church forced him to distance himself from his best friend. Fortunately, the two reunited after Beghe left. 
"One never knows how much of it is still influencing you, because you don't know what you don't know," Beghe states. He has had his ups and downs since quitting the church, but it seems that he is doing well for himself overall.
Since leaving Scientology, he has become one of the few celebrities to speak out against the organization. Many fans may know ex-member Leah Remini for being vocal about her dislike of the church, and has since written a book and started a podcast about her experience being in and leaving the organization. Just like her, Beghe has spoken out against Scientology at events and protests.