'Chicago P.D.' Actor LaRoyce Hawkins Brings His Own Experiences as a Black Man to His Character
Chicago P.D. premiered in January 2014 on the NBC network. Throughout its six years on air, this police drama has produced many compelling and history-making storylines. On February 6 of 2019, the show's writers produced another profound episode titled "Night in Chicago." The episode draws on what it's like to be Black in America and some of the daily struggles that come with it. The episode is portrayed through the eyes of a Black officer, Kevin Atwater. This Chicago P.D. character is portrayed by the actor LaRoyce Hawkins. Read on to get the scope of how Hawkins draws on his personal experiences as a Black man in America to make his character more representative of the actual Black experience.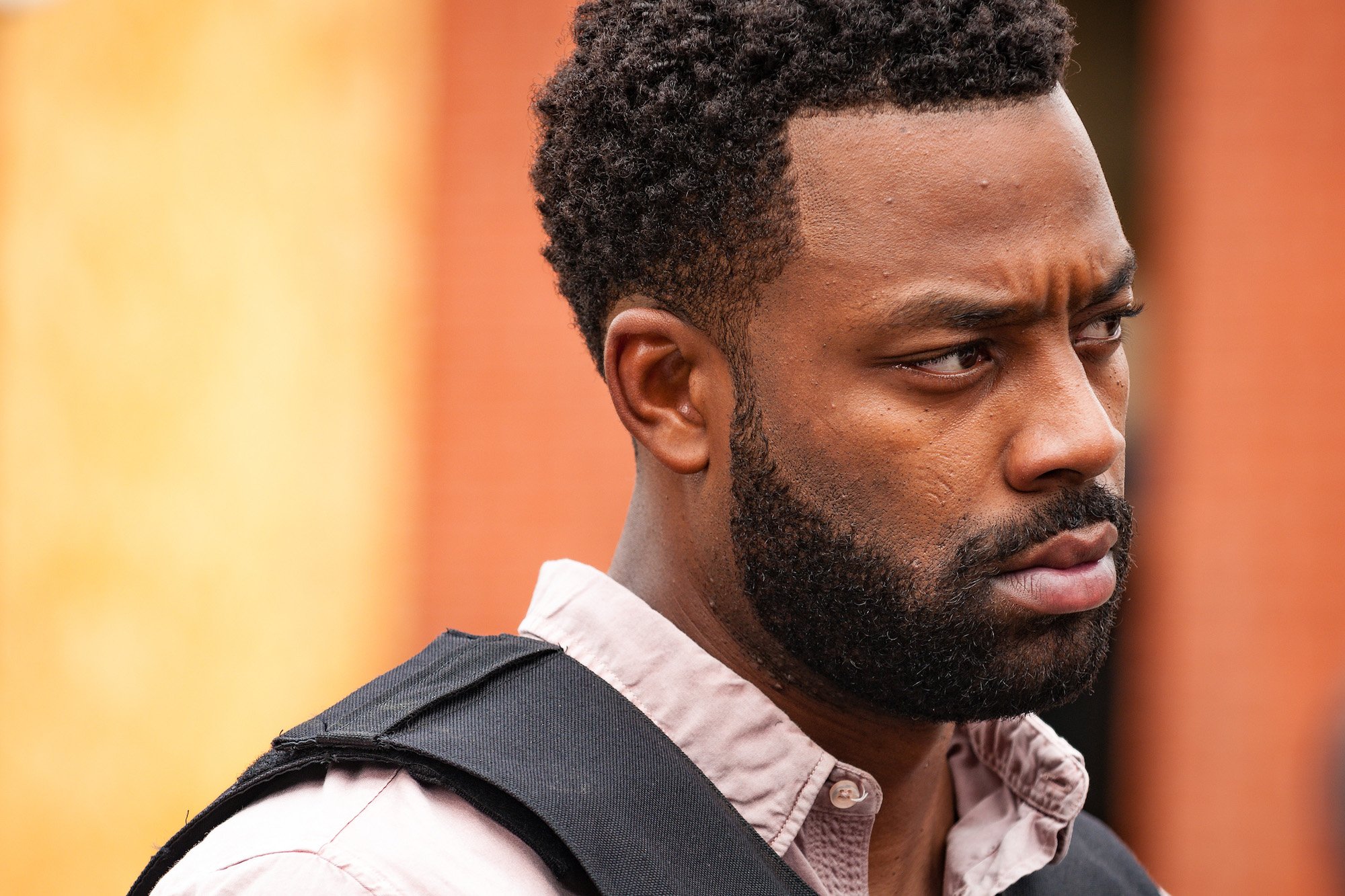 Growing up in the suburbs of Chicago 
Before landing acting gigs, LaRoyce Hawkins was just a young kid growing up in the suburbs of Chicago. Born in 1988, Hawkins was raised in the south Chicago suburb of Harvey. He attended Thornton High School, where he excelled in both the basketball and speech teams, according to IMDb. 
During his junior and senior years of high school, Hawkins won the Illinois State Championship in comedy speech writing. This success resulted in Hawkins obtaining a full scholarship to Illinois State University. Hawkins majored in acting and was even cast in The Express: The Ernie Davis Story while still in college.  
While some may have considered majoring in acting a gamble, honing in on his crafts of acting and stand-up in college paid off for Hawkins. At just the age of 25, Hawkins landed his first big acting gig on Chicago P.D. in 2014. The best part of landing the role of Officer Kevin Atwater in Chicago P.D. was that it allowed Hawkins to land a prime acting job in his hometown of Chicago, as the series is filmed in the city. 
Playing a Black cop on television 
Over the last few months, America has been called on once again to address the racial injustices that still happen on a regular basis throughout the country. For some, it may be easy to dissociate from this reality. However, as a Black man in America, Hawkins has never been able to separate himself from this unfair reality. 
Throughout his career on Chicago P.D., Hawkins has drawn on his personal experiences as a Black man in America to help cultivate his character of Officer Kevin Atwater as a complex, multifaceted, yet relatable character of color, he told Black Girl Nerds.    
In February 2019, Hawkins was involved in one of his most challenging, yet profound storylines on the Chicago P.D. show. In this storyline, Officer Atwater goes undercover to take down a heroin operation within the city. Atwater's initial goal is to gain the trust of Daryl, the right-hand man of the drug dealer pushing heroin into the city. 
During a night drive with Daryl to a routine pick-up, the pair are pulled over by two white cops. The scene illustrates a Driving While Black incident, as two Black men are pulled over without having committed any traffic violations.  
The incident soon takes a turn for the worse as the white officers begin to make racist comments and become physical with Atwater. Daryl becomes agitated as the scene escalates. In the end, Daryl is gunned down by the police in what should have been a routine traffic stop. 
Incorporating symbolic moments into the series 
The scene Hawkins starred in was symbolic of the realities that Black Americans continually have to endure at the hands of law enforcement. For Hawkins, working in this scene and storyline was very heavy. To get into the right mindset before filming, Hawkins took the time to draw inspiration from real-world situations.
One step Hawkins took to prepare for this scene was to watch the Sandra Bland documentary on loop. Watching the documentary inspired Hawkins to incorporate as much symbolism as he could into this profound episode. The episode was set on February 5. The symbolism behind this was that Trayvon Martin's birthday was February 5. He was tragically gunned down in 2012. The night the episode was set on would have been his 24th birthday. 
Another tribute to Trayvon Martin was the clothing Hawkins chose to wear in the episode. Trayvon Martin was wearing a black hoodie with his hood on the night he was killed. His assailant claimed he looked intimating. Hawkins wasn't supposed to wear a black hoodie in the episode but asked production if he could to honor Martin. At the end of the episode, Officer Atwater confronts the cop who killed Daryl. When he turns and walks away, he covers his head with the hood of his sweatshirt. 
The episode was stacked with symbolism. From Driving While Black, Black Lives Matter, a racist cop vs. good cop, and Sandra Bland and Trayvon Martin, this episode tackled many heavy issues. For Hawkins, his goal with this storyline was to represent some of the struggles that he and all people of color go through while living black in America.