'Chicago P.D.' Actor LaRoyce Hawkins Once Fell Asleep On Stage Due to a Rare Disorder
It is not unusual for someone to fall asleep at a rather inappropriate time. Some of us fall asleep watching TV, others may fall asleep at a symphony concert, or during a play. But for LaRoyce Hawkins, who portrays Officer Kevin Atwater on Chicago PD, it was more than simply being tired. After falling asleep on stage during a college play, he learned he had a medical condition.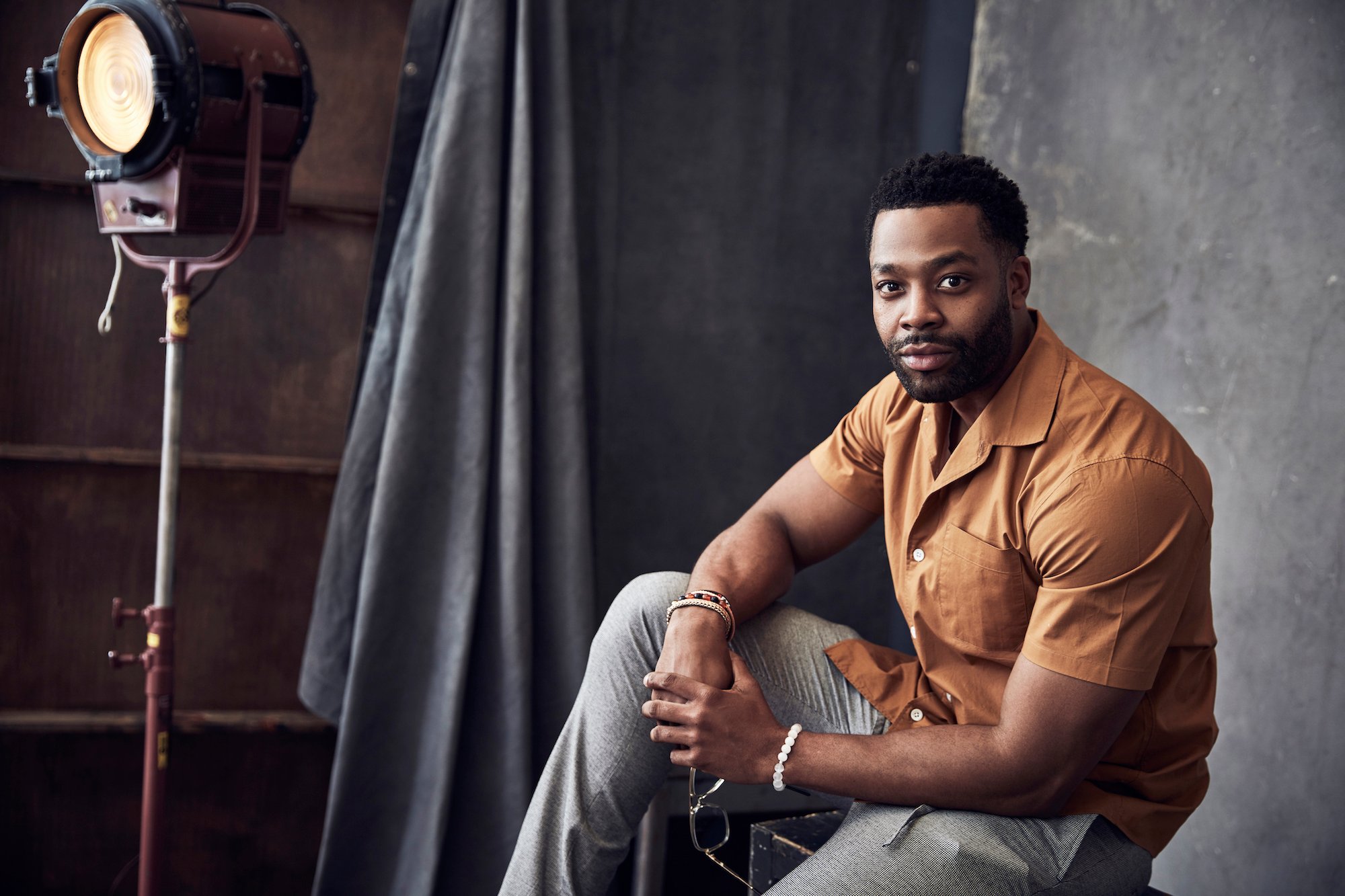 Hawkins and his role on 'Chicago PD'
Playing a cop on the streets of Chicago is pretty much a dream come true for Hawkins. The 32-year-old grew up in Harvey, a Chicago suburb, and appreciates being able to represent his hometown on NBC, Wednesday nights.
He first appeared in the Chicago franchise with a recurring role on Chicago Fire. When Chicago PD spun off into its own program, he was named to the cast. He patrolled the streets with his partner, Officer Kim Burgess (Marina Squerciati).
It didn't take long for Atwater and Burgess to be named to the Intelligence Unit under the leadership of Sgt. Hank Voight (Jason Beghe). In the past year, Atwater, as the show's only Black cop, has become a larger presence in the unit with many episodes centering around him.
Falling asleep on the job
RELATED: 'Chicago P.D.': What Is LaRoyce Hawkins' Net Worth?
It was during his college years and before his rise to stardom that Hawkins experienced falling asleep on the stage. He earned a full-tuition scholarship to Illinois State University. As theater majors do, he appeared in a lot of college productions. Hawkins portrayed the lead soldier in the anti-war play, Bury the Dead, written by Irwin Shaw. At the onset of the play dead soldiers come back to life, Hawkins explained during an interview with the Chicago Tribune.
As the lead soldier, he was to be the first to get up. No one else could come alive until he did. At a dress rehearsal, in front of faculty and staff, the performers were on stage before the audience came into the theater. Seeing the soldiers slumped over, set the tone, Hawkins explained. They remained in their positions for 15-20 minutes before the start of the play. "And what do I do, at the most important show before we open? I fall asleep," Hawkins said. "Like, a deep sleep … the play has started, and I'm supposed to waiting on my cue to rise — and no other dead soldiers can rise until I do."
His fellow actors started nudging him. The director had to cut the play because no one could wake Hawkins up. "I'm a very hard sleeper," he added. They had to restart the play. He was mortified, he said. "That play was the first time anything like that had happened, and I didn't know I had a problem until then." His problem is a health condition called narcolepsy. He calls it soft narcolepsy, and it continues to plague him.
Living with narcolepsy
Narcolepsy occurs in approximately 1 in 2,000 people, according to the Narcolepsy Network. Many go either undiagnosed or misdiagnosed. As explained by the Mayo Clinic, people with the disorder can fall asleep almost any time or anywhere. That sleep can last from a few minutes to a half-hour or so.
"The thing is, I don't feel tired before it happens. I just fall asleep," Hawkins said. That is something common with the disorder. "What people don't know about actors is that our nightmares consist of us doing stuff like that — missing cues or showing up late for work."
Hawkins is lucky his condition is not worse. More severe cases can experience cataplexy, a severe loss of muscle tone resulting in slurred speech, or complete weakness of many muscles throughout the body. Furthermore, it can cause sleep paralysis and in extreme cases, hallucinations.
There is not much to do for the condition other than lifestyle changes such as sleeping regular hours and taking routine naps. Hawkins can still fall asleep at inopportune times. He admits it happens while going to the movies with friends from the show. He also says they will tease him about it on the set. We doubt it makes any difference to his fans. They love him and the character of Atwater he portrays.