'Chicago P.D.' Actor Lisseth Chavez Joins the DCEU
It was recently announced that Lisseth Chavez won't be returning to Chicago P.D. after one season with the popular procedural drama. The abrupt end of season 7 means that her character, Vanessa Rojas, wasn't set up to leave the show, so how her exit will be explained remains to be seen. Fortunately, fans who are sorry to see her go will still have an opportunity to catch her in a new series. And that series is vastly different from the one she's leaving behind.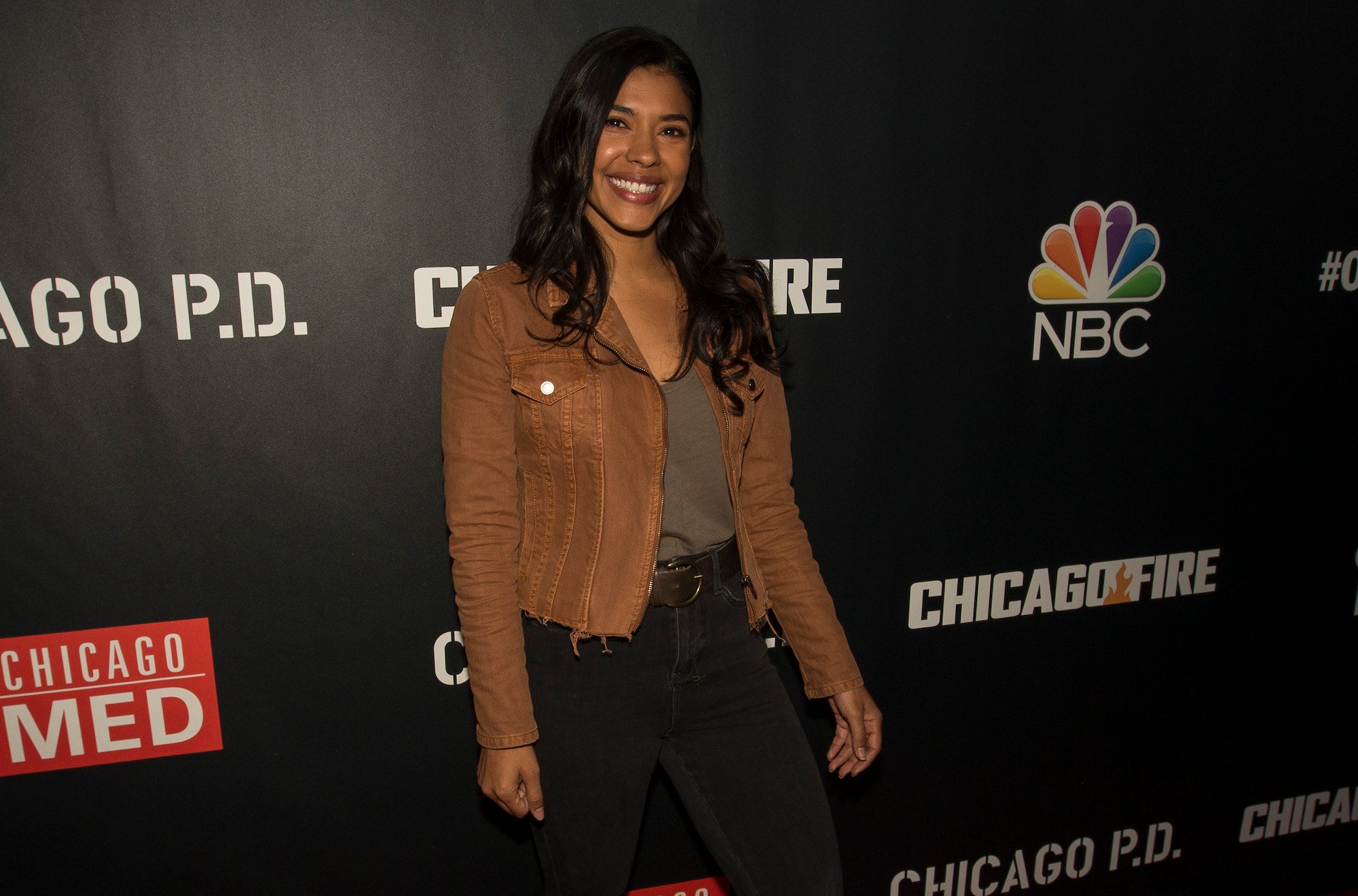 Who is Lisseth Chavez?
Chavez is pretty private about her personal life, so there is little information about her past. According to IMDb, she's been working as an actor for over a decade and has appeared in a number of television shows. However, it was her role as Rojas on Chicago P.D. that really put her on the map as an actor. 
Chavez started her career as a model, but she was always focused on working as an actor. She started out with small roles in a number of television shows, including Southland, Lucifer, Rizzoli & Isles, and Gray's Anatomy. Over time her parts grew larger, and she landed a recurring role in The Fosters in 2017. That opened up even better parts, and in 2019 she joined the cast of Chicago P.D. as rookie Vanessa Rojas.
Her time on 'Chicago P.D.
Chavez only appeared on Chicago P.D. for a single season – and a shortened one at that. Season 7 was ended unexpectedly when the pandemic hit and shut down production. 
According to One Chicago Center, Chavez had been brought onto the show when Antonio Dawson (played by Jon Seda) left after season 6. Her character, Rojas, was a rookie cop who met Kevin Atwater while they were both working undercover. Their mutual interest in the case they were investigating convinced each of them that the other was involved in the criminal activity. 
Once that was cleared up, the two became friends. Later Rojas was transferred to Intelligence, and she and Atwater became partners. As the season progressed, Atwater and Rojas seemed to be headed for romance. Even when her complicated past led her to break the law in order to protect an ex-boyfriend who was involved in a crime, there seemed to be the potential for a deeper relationship between them. 
However, the fate of that possible romance will never be known, because Chavez has moved on to another acting opportunity. 
Lisseth Chavez is joining the DC Extended Universe
According to Deadline, Chavez has left the cast of Chicago P.D. so she can take on a part in a very different series. DC's Legends of Tomorrow is a superhero drama featuring the character Rip Hunter, a time traveler with a big mission. He's on a quest to save the universe by recruiting superheroes who can help him battle an incoming disaster. 
Chavez will play the part of Esperanza Cruz, better known as Spooner. Spooner specializes in the detection of space aliens after a childhood run-in with one left her with the ability to communicate with them telepathically. But don't mistake her for a friend of extraterrestrial beings. She's motivated by revenge, and she's so intense in her goal that the rest of the team isn't sure if she's a major asset … or crazy. 
Fans of Chicago P.D. will be sorry to see Chavez go, but their loss is Legends of Tomorrow's gain. It's likely that more than a few viewers will tune in just to see how well she makes the jump between the two worlds. As she grows as an actor, it will be interesting to see where her career takes her.