'Chicago P.D.': Atwater is Fans Favorite Man
There are plenty of powerful and attractive men for fans to swoon over in the Chicago One universe. Created by seasoned television creator Dick Wolf — famous for the Law & Order franchise — Chicago P.D., Chicago Fire, and Chicago Med come together to offer heart-stopping thrills. The trilogy of dramatic television shows frequently puts its cast members in serious and life-threatening situations, so fans also get to see these men operate under pressure, adding even more fuel to the metaphorical fire. 
When it comes to which male cast member fans are thirsting over the most, there is a lot of evidence to suggest that Atwater takes the title.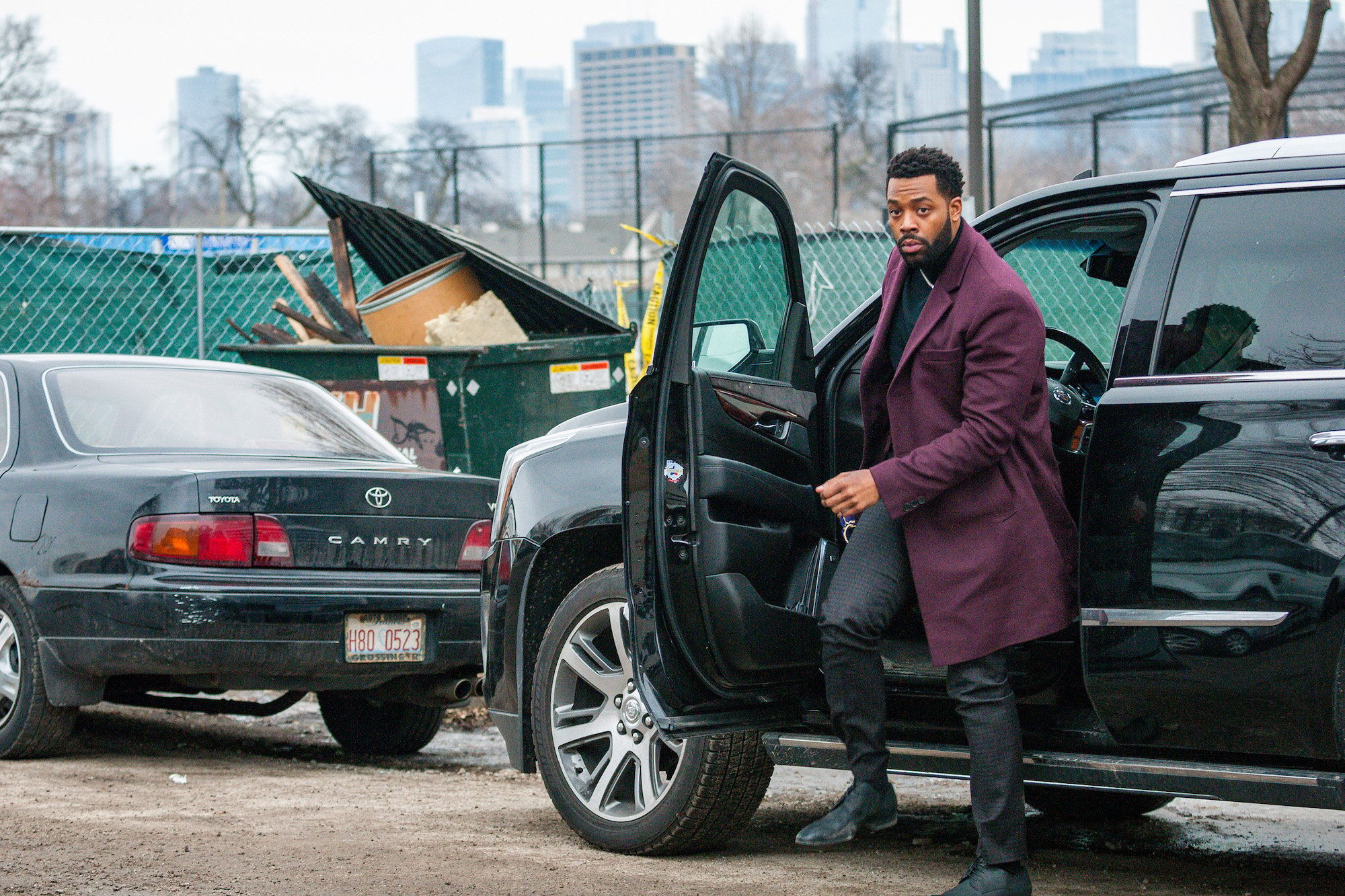 'Chicago P.D.' provides a deep look into law enforcement
Much like Dick Wolf's long-running Law & Order series, Chicago P.D.'s strength is the way that it weaves complex stories from individual lives into the larger web of a big metro police department. In this case, the policing aspect came later in the series. First, the trilogy kicked off with Chicago Fire, but Chicago P.D. was close behind, and it's clear that fans were ready for the world of the Windy City's first responders to get even more complex. 
The series centers on the fictitious 21st district and provides a glimpse into the police work that takes place there. Earlier seasons provided fans with stories that revolved around both patrol units and intelligence officers that dealt with more sophisticated and serious crimes, but later seasons have focused solely on the latter. Along the way, fans have gotten introduced to some really nuanced character portrayals and have definitely chosen some favorites.
Officer Kim Burgess (portrayed by Marina Squerciati) brought fans into the story through her relatable habit of making some missteps as she tried to find her place in the squad. Sergeant Hank Voight, the head of the Intelligence Unit portrayed by Jason Beghe, has proven himself to be a tough cop with a lot of heart, which fans love to watch play out on the screen. 
Kevin Atwater plays an important role 
Officer Kevin Atwater is the only Black officer in the Intelligence Unit. Considering that the Unit serves a major metropolitan area with a substantial Black population, this leaves Atwater playing crucial undercover roles on a regular basis. The role is played by actor LaRoyce Hawkins, and his portrayal of Atwater has won fans over. While the actor has comedic experience, that's not something he brings forward much in this role. Instead, much of his focus is on Atwater's strength and toughness. 
Atwater's character is also crucial to the show's ability to address the growing calls for more nuance when it comes to racial bias in the police system. In light of renewed energy for the Black Lives Matter movement, many viewers are pressuring shows that portray police work to do more to take down the "hero cop" narrative and instead deal head-on with police brutality and racism. The season finale left Atwater in a tough spot when he had been upfront about his now-deceased partner's habits of racial profiling, and it leaves open the perfect opportunity for the show to do more to address these concerns. 
Officer Atwater is a fan favorite
While Atwater's characterization and depth is certainly a major part of the Chicago P.D. fandom, that's not the only reason that fans are drawn to Atwater and Hawkins as the actor who portrays him. The consensus among many fans is that Hawkins is simply incredibly attractive. Twitter threads pop up that feature pictures of Hawkins as Atwater shirtless with comments like "Atwater shirtless. That's my tweet." 
This character plays an incredibly important role in the series, and he is also one that has captured fans' minds and hearts . . . and eyes.