'Chicago P.D.': Will Burgess and Ruzek Finally Get Together in Season 10?
Adam Ruzek and Kim Burgess have been the heart and soul of Chicago P.D. Their relationship has rung true to many fans, and although they have faced their ups and downs throughout the show, they have managed to be there for one another. 
[Spoiler alert: This article contains spoilers from Chicago P.D. Season 9.]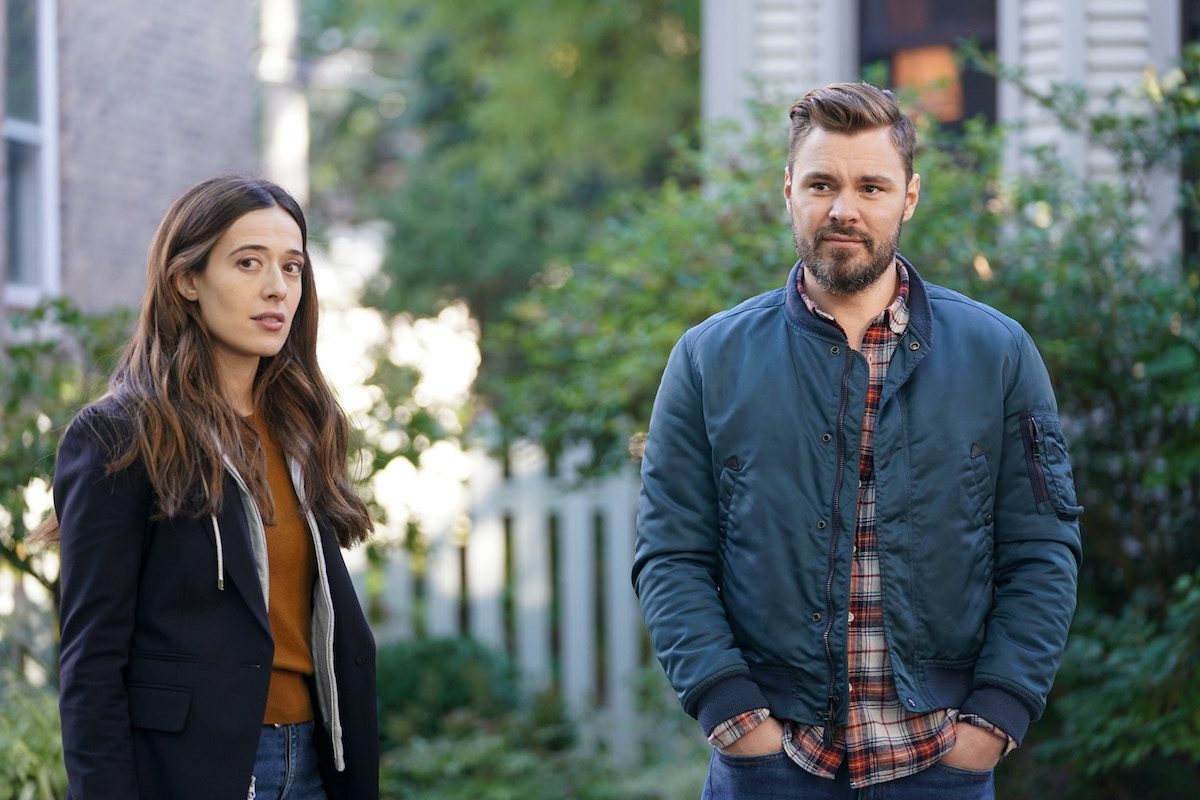 Season 9 was a tense season for the couple as they had to deal with Makayla's kidnapping and legal issues. This has caused a significant rift between them. But will Burgess and Ruzek finally get together in season 10?
Season 9 was a rollercoaster for Burgess and Ruzek
By season 9, Ruzek had already come to terms with Burgess adopting Makayla and was planning on the three of them becoming one family. However, Makayla's paternal uncle came into the picture seeking to adopt the young girl.
This threw Ruzek and Burgess into a legal nightmare as they frequently went to court for custody. Eventually, the judge granted Burgess custody of the child, which made them happy. Their joy was short-lived when they found their babysitter bludgeoned and Makayla was missing.
They realized that the kidnappers had posed as pizza delivery men and taken the child. They also worked with Makayla's uncle, Theo, to get the girl home safely. Still, during the period that Makayla was missing, Ruzek and Burgess had a tough time together.
Burgess was clearly upset over her daughter's kidnapping, and she seemed to take it out on Ruzek, claiming that Makayla was her daughter, hinting that Ruzek wouldn't understand.
Will Burgess and Ruzek get together in season 10?
When Burgess and Ruzek found Makayla, she was understandably traumatized, and after seeing a specialist, the parents were told her memory of the kidnapping was gone. However, the specialist told them to prepare in case she starts remembering.
Meanwhile, Ruzek began making living plans for the three in a three-bedroom apartment. However, Burgess told him that she wants the apartment but only wants to stay with Makayla, which surprises Ruzek.
Ruzek and Burgess have had a complicated dynamic in recent episodes, with Ruzek effectively sleeping on the couch. Patrick Flueger, who plays Ruzek, told Entertainment Weekly that there had been mutterings about the possibility of a Burzek reunion but said fans would have to wait until the next season to find out.
Still, given his character's resolve to buy his dad's house for Burgess, the show may try to explore their relationship once more and allow Ruzek to be there for Makayla as a father.
Ruzek and Burgess have had an on-again-off-again relationship
Ruzek and Burgess maintained a professional relationship for a long while after meeting and beginning to work together, but eventually took things to the next level by sharing a kiss at Molly's. The only issue at the time was that Ruzek was engaged. After that ended, it was only a matter of time before he and Burgess ended up together.
Season 2 saw the fan-favorite couple displaying their affection for one another, and at the end of the season, Ruzek popped the big question, and Burgess accepted the proposal. However, that marked the beginning of their issues as Burgess began suspecting that Ruzek had commitment issues noting that he'd been engaged twice before. He also had pushed their wedding date further, so she called things off with him.
Throughout seasons four to six, the pair remained friends and even hooked up with other people and each other. In season seven, Burgess learned that she was pregnant. Ruzek proposed again, but Burgess turned him down. Burgess lost the baby during an undercover mission, leading her to an emotional breakdown.
Ruzek tried being the shoulder she could cry on, but just as the two were finally bridging the gap between them, Burgess took in Makayla, whose parents had been killed. This caused an even bigger rift between them, but it looks like it could be what brings them back together.