'Chicago P.D.': Burgess Taking In Makayla Might Be the Kiss of Death For Her and Ruzek
For a long time, Adam Ruzek and Kim Burgess have been the favorite couple on Chicago P.D. Their relationship has had its fair share of ups and downs but Ruzek and Burgess have proven to always be there for each other. While they've managed to weather almost any storms, they could be up for another trial if the events in the show's latest episode are anything to go by. Last season, their unborn child's death drove them apart, but this season it seems yet another child will be the reason why their relationship finally ends.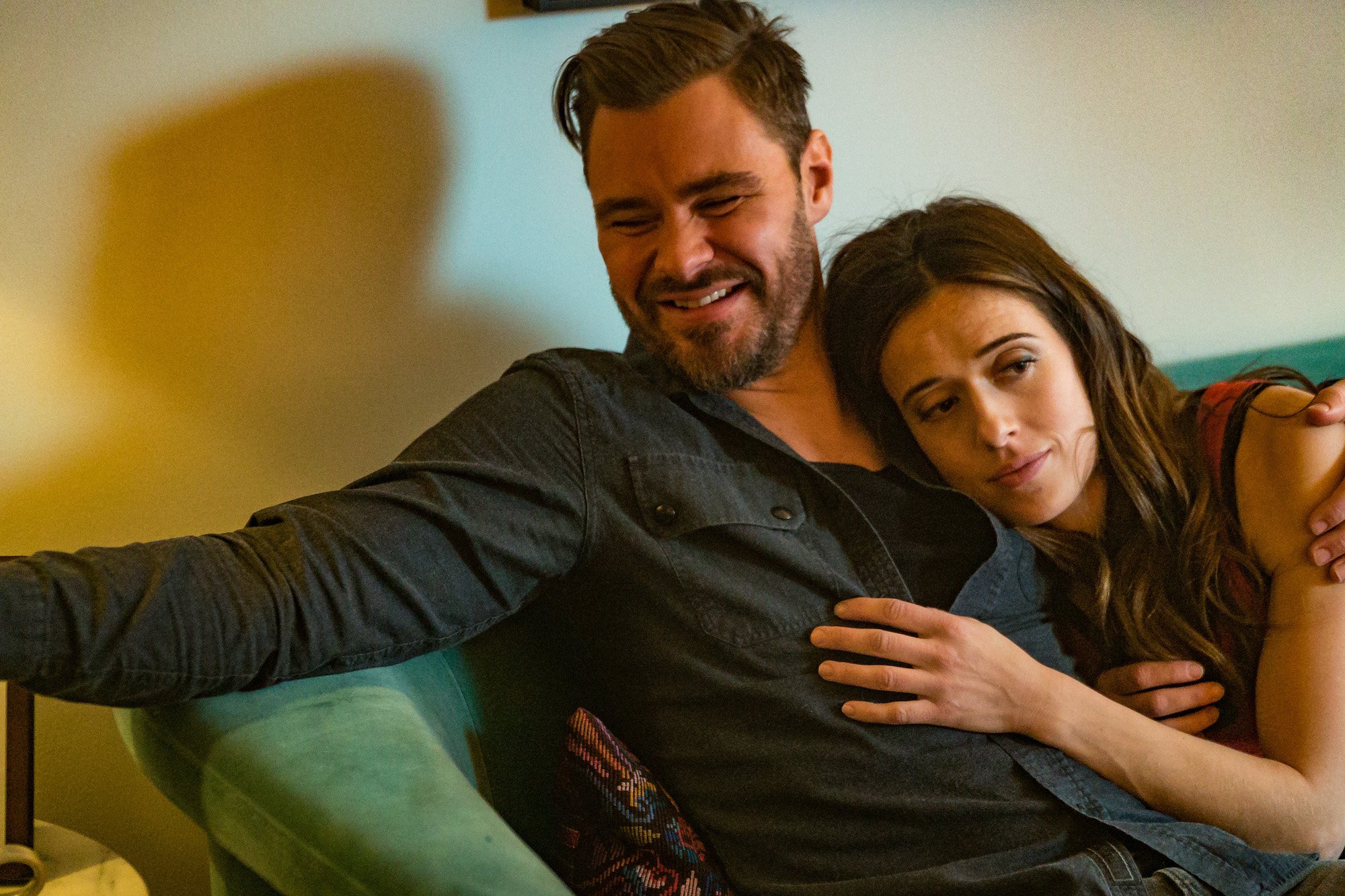 Burgess suffered a miscarriage in 'Chicago P.D.'s seventh season
When season 7 started, Burgess realized she was pregnant with Ruzek's child. The two officers had for a long time been unsure about their future together. However, the news that they would be having a baby brought them closer, and they started looking forward to parenting and hopefully ending up together. Burgess got placed on light duty due to her pregnancy but had to go away for an undercover assignment.
She was tasked with investigating a sex trafficking ring. Burgess had called for help and wanted to wait for her fellow officers to help, but she heard a girl screaming and decided to save her. Her decision to help the girl led to her getting attacked and getting beaten in the process. The worst part is that the injuries led to her miscarriage. After some time, Burgess went back to work, but her injuries left her with extreme pain.
The miscarriage led Burgess to fall out and later reunite with Ruzek
Throughout the season, Burgess battled both physical and emotional pain. However, she found it easier to deal with the physical pain and ended up shutting down. Her emotional breakdown led to her drawing away from Ruzek so that she could process everything.
However, Burgess decided to open up to Ruzek after they solved a case involving a young little girl. She told Ruzek that she feared she wouldn't have made a good mom. The two began communicating, and after Ruzek's insistence on helping her deal with her emotions, Burgess seemed to have started healing.
Marina Squerciati said in an interview with TV Line that she thinks Burgess is having a tough time dealing with the miscarriage because she feels she can't win. On the one hand, Burgess feels good about saving the girl's life from the traffickers but feels terrible for having lost her child. On the other hand, she somewhat regrets saving the woman's life and losing her child, whom she could have had if she hadn't saved the girl.
Fans have always followed Ruzek and Burgess' relationship closely. Despite the on-again-off-again relationship, the two officers have always managed to find footing and stay friends. The miscarriage in season 7 proved that Burzek could survive the tide.
Burgess' recent decision might be the kiss of death for their relationship
The latest Chicago P.D. episode was mostly Burgess-centered and was a follow-up to the 'Tender Age' episode. Burgess discovered that the young girl she saved in the episode 'Tender Age' is scheduled to be put in government custody. 
The little girl Makayla was the only survivor after her parents were murdered. She and Burgess developed a special bond that brought back many emotions for Burgess. She also learns that Kathy, Makayla's aunt, can't take care of her, leading Burgess to offer to take Makayla in but the social worker objects and lists a long list of potential problems because that would not be possible. She decides to tell Ruzek, who lets her know that Makayla can't replace their lost child. Upon her insistence, Ruzek accepts but tells her that she won't be able to stand it if she lost yet another child. 
Eventually, Makayla goes home with Burgess — a decision she might have underestimated, as taking care of a child is a huge committment. Taking in a child, one that is not her own, while Ruzek was resistant to her fostering Makayla could be their kiss of death. After all, they've just started to repair some of their past damage and to introduce a child into the mix could be the last thing to push Ruzek and Burgess apart for good.
[Correction: An earlier version of this story misspelled Makayla's name.]