'Chicago P.D.' Celeste 'Will Always Be a Big Part of Atwater,' LaRoyce Hawkins Says
Chicago P.D. Season 9 introduced Celeste Nichols, a new love interest for Kevin Atwater. The season ended without much closure for this couple. Celeste broke things off with Atwater after learning that he lied about being a police officer. The pair have not been in contact since. Though LaRoyce Hawkins did not reveal whether Celeste will ever return to the show, he teased that she will continue to impact Atwater's decisions.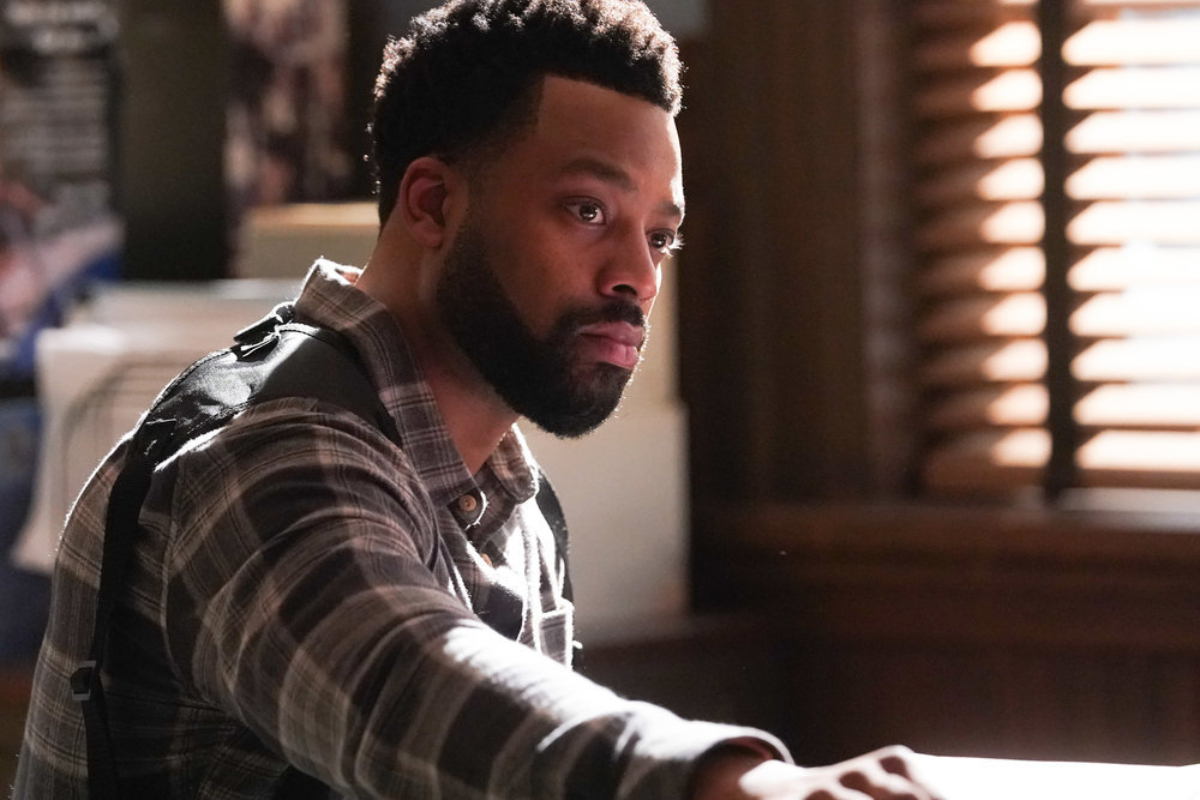 'Chicago P.D.' Season 9 introduced a new love interest for Atwater
In Chicago P.D. Season 9, Atwater hooked up with a beautiful woman named Celeste who he met at a bar. After learning that Celeste is not a fan of the police system, he decides not to tell her what he does for work. However, things got more complicated when one of Celeste's students was involved in a drive-by shooting.
Atwater eventually came clean to Celeste. She was much more upset to learn that Atwater had been lying to her than she was to find out he is a cop. Celeste left Atwater and episode 19 revealed that she had not been responding to any of his calls or voicemails. By the end of the episode, Atwater leaves her one last voicemail to apologize and tells her that he won't call again.
Celeste will continue to influence Atwater in future episodes of 'Chicago P.D.'
Celeste did not reappear after her breakup with Atwater in Chicago P.D. Season 9. Some fans may be wondering if she will come back when the show returns with season 10. LaRoyce Hawkins isn't giving too much away. "It might be," the actor told TVLine. "I can't say whether we'll see her again. I would love to see her again, but I'm not sure. I'm looking forward to whatever happens."
Hawkins, in fact hinted that Atwater will be moving on and dating next season. "If [Celeste] has a hard time understanding his intentions behind why he couldn't be as vulnerable with her as she probably would like for him to be, he has to take that and keep growing from it," Hawkins said. "When we find Atwater in his next situation, as we watch him play the field moving forward, he'll be a lot more vulnerable."
Though Atwater took a step back and stopped pursuing Celeste, their time together will continue to influence him. "Celeste will always be a big part of Atwater. We'll see her in the decisions that he makes moving forward. She's going to have a hold on him a little bit," Hawkins told TVLine.
Atwater has had bad luck in terms of romantic relationships
When Atwater chose to lie to Celeste, it wasn't the first time in Chicago P.D. that he made questionable decisions in terms of romantic relationships. Back in season 6, Atwater was briefly involved with a woman named Laila. Unfortunately, Laila was involved in a murder and was eventually sentenced to three years in prison. Before she leaves, Laila berates Atwater for not having enough courage and doing more to protect her.
"By the end of the episode, she's going off, and doesn't even trust Atwater or respect Atwater as much as she does at the beginning because of how he handled things," LaRoyce Hawkins told TVLine in 2021. "He lost his brothers and sisters because of a job that he didn't know how to stand up to, and perhaps he lost the only love of his life that we have a reference of because of a job he didn't know how to stand up to."
Chicago P.D. will return for season 10 in fall 2022.
RELATED: 'Chicago P.D.' Season 9: Do Fans Think Halstead Should Be on Voight's Team?