'Chicago P.D.': A Complete Timeline of Kim Burgess and Adam Ruzek's Relationship
Kim Burgess and Adam Ruzek have certainly had a rocky relationship throughout Chicago P.D. Fans love this couple and are hoping that they will be together in the end. Burgess and Ruzek have been on-again-off-again for some time, and it's hard to say whether they will finally end up together in season 9. For fans who want to take a look back, here's a timeline of the couple's important moments in their relationship.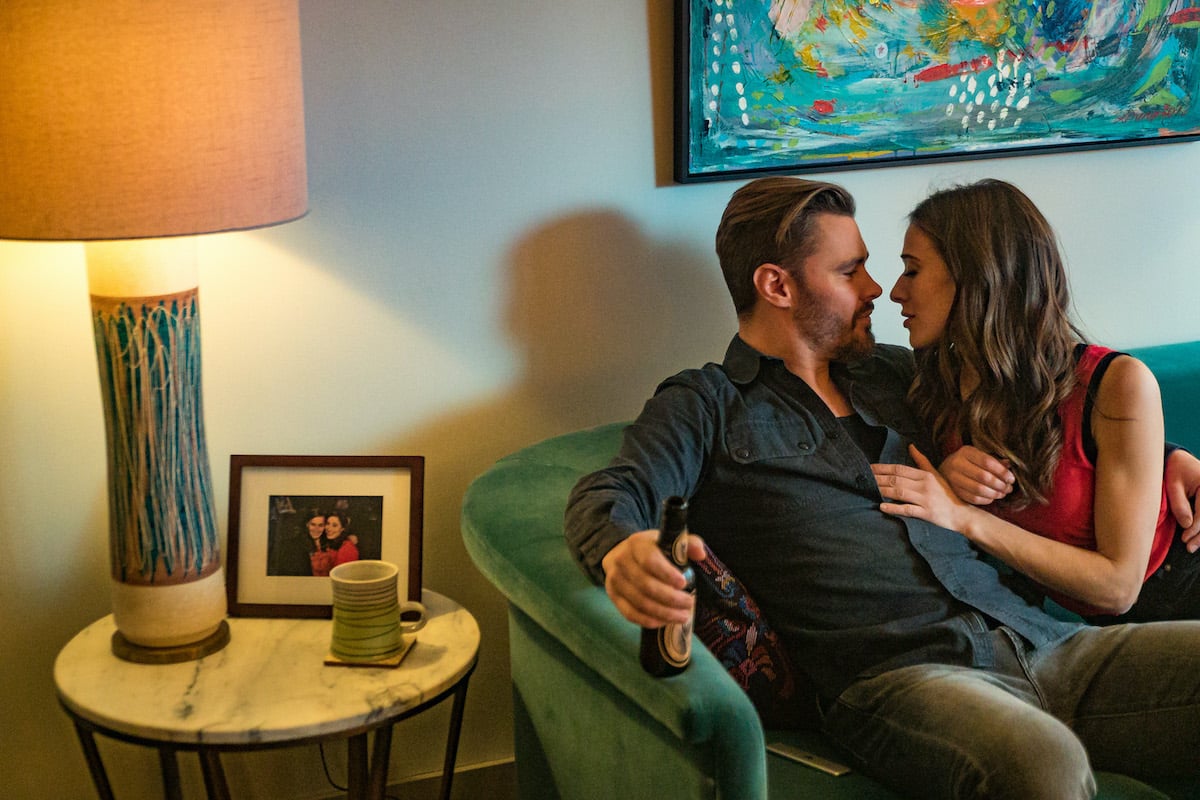 'Chicago P.D.' Season 1 showed Burgess and Ruzek's first kiss
Before anything romantic happened between the two of them, Burgess and Ruzek were close friends on Chicago P.D. After a particularly stressful day, the pair have a few drinks at Molly's in the episode "At Least It's Justice." In the parking lot, they share a kiss. Burgess regrets this almost immediately, especially since Ruzek is engaged. However, after Ruzek's finance leaves him, the pair form a relationship and begin sleeping together.
Ruzek proposes to Burgess in the locker room
In the season finale of Chicago P.D. Season 2, Ruzek proposes to Burgess in the locker room and she says yes. However, things aren't smooth sailing for long. Burgess later begins to notice commitment issues in Ruzek. She learns that he was engaged twice previously and takes it as a bad sign when Ruzek agrees to push their wedding date back. Eventually, Burgess breaks off the engagement, and according to Distractify, fans have been "grieving the couple ever since."
Burgess becomes pregnant with Ruzek's baby
In Chicago P.D. Season 4, Ruzek returns from working undercover, and it's clear that he only took the job because being near Burgess was too painful. The pair get back together in season 5, but eventually, break things off again. In season 7, Burgess tells Ruzek that she is pregnant with his child, and intends to keep the baby. However, Burgess asserts that the baby does not mean that she and Ruzek are in a relationship.
In the episode "I Was Here," Burgess goes to save a girl who has fallen victim to a sex trafficking ring. While there, she engages in a brutal fight with the suspect, which causes her to miscarry. Burgess is deeply affected by the miscarriage, though Ruzek does everything he can to be supportive.
Burgess adopts Mikayla in 'Chicago P.D.' Season 8
Ruzek is there for Burgess following the miscarriage, and the two resume their complicated on-again-off-again relationship. In Chicago P.D. Season 8, Burgess and Ruzek find a young girl named Makayla wandering the streets. Mikayla's family was murdered by her biological father and she goes to live with her cousin at the end of the episode.
However, after Burgess finds out that Mikayla's living situation isn't working out, she makes the decision to adopt her. After Ruzek finds this out, he tells Burgess that he will always be in her life. The season 8 finale ended with Burgess being shot twice, and Ruzek rushes to the hospital to see her at the beginning of season 9. Burgess makes a recovery, but things are still complicated between her and Ruzek. Fans are hoping the couple will have a happy ending.