'Chicago P.D.' Is the Perfect Crossover For Christopher Meloni's 'Law & Order: Organized Crime'
Dick Wolfe is famous for his One Chicago franchise. Fans, however, know him for being the mastermind behind the Law & Order franchise. Law & Order: SVU ran for 12 seasons from 1999 to 2011 and had managed to acquire a cult following throughout. Recently showrunners announced that SVU was getting a spinoff, Law & Order: Organized Crime starring Christopher Meloni as the lead character. Since the shows in the One Chicago universe are known for having crossovers, there is a likelihood that fan-favorite Chicago P.D. could crossover with Organized Crime.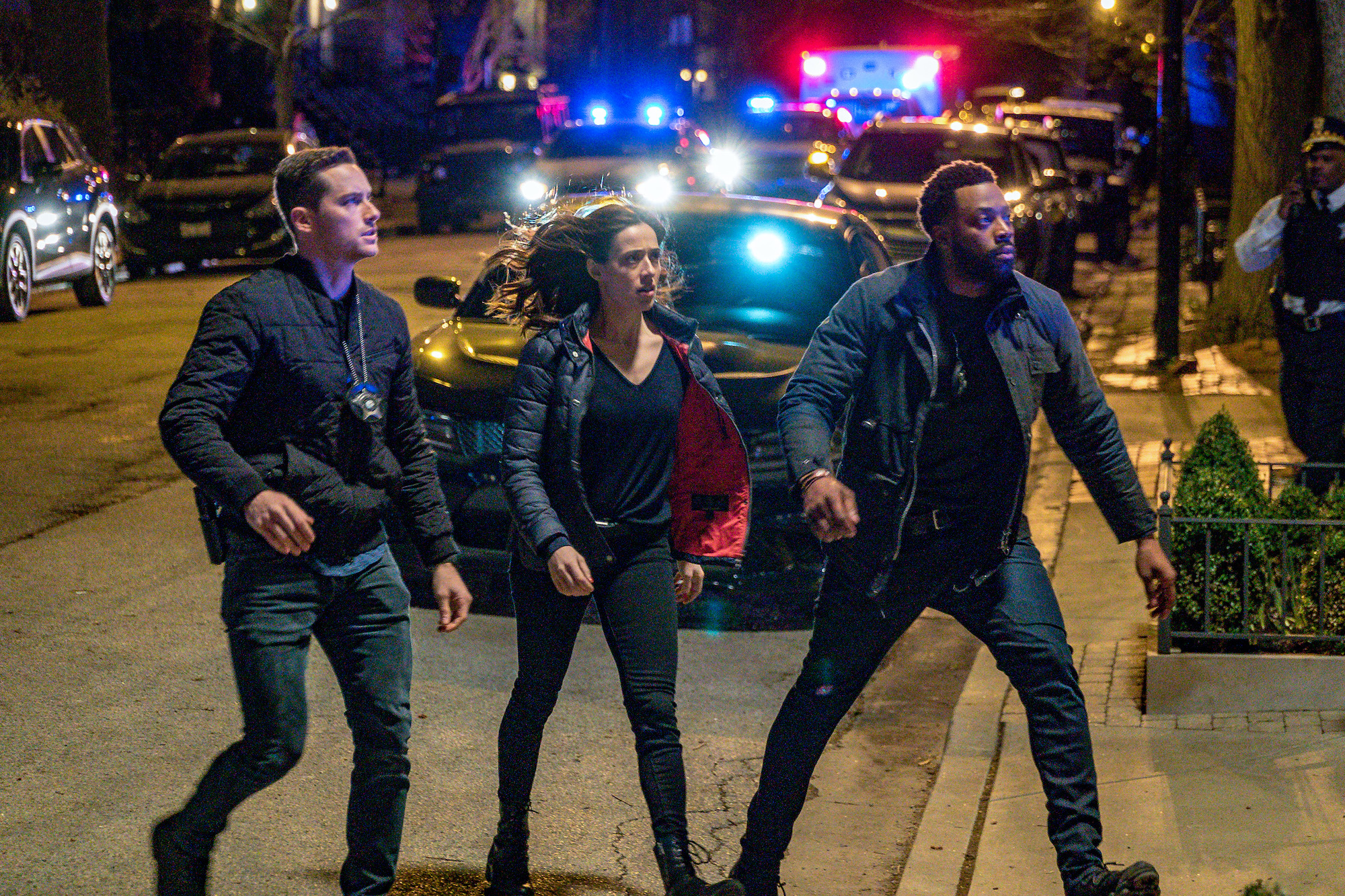 Elliot Stabler's story continues in 'Organized Crime'
Most Law & Order fans know that Meloni and co-star Mariska Hargitay starred in the show as partners. Hargitay's character Olivia Benson continued with Law & Order while Meloni's character Stabler got lost. Now showrunners are allowing fans to find out what Stabler has been up to ever since parting ways with Benson. Stabler was meant to appear in season 22 of SVU, but the appearance and Organized Crime's premiere were delayed because Matt Olmstead left the project. However, NBC shared a teaser promo video that told fans when the show would premier.
The show's pilot involves a reunion and crossover between SVU's Benson and Organized Crime's Stabler. Stabler is set to return after dealing with a personal loss. However, he is going to be met with drastic changes that the department has undergone over the decade that he's been away. Stabler has to adapt quickly to the new criminal justice system amid its reckoning. He will aim to find forgiveness and rebuild his life, all while heading an elite task force that is tearing the city's most powerful crime families one by one.
'Chicago PD' has been airing since 2014
Chicago P.D. is one-third of the One Chicago franchise created by Wolfe. The show taps into the realistic yet gruesome drama that spans the spectrum of Chicago's first responders. Viewers get to see their favorite police officers on tv deal with criminals every day and try to clean up the streets.
The show features members of the elite Intelligent Unit of the 21st District headed by Detective Sergeant Hank Voight. Part of the team includes Kevin Atwater, Kim Burgess, and Adam Ruzek. Recently the show had to make significant changes in light of the Black Lives Matter movement. There was a massive outcry from fans for the show to avoid depicting cops as heroes and entitled people who can turn to violence to get what they want (mostly looking at Voight and his violent approach to fighting crime).
Occasionally, the other shows in the One Chicago universe, Chicago Med and Chicago Fire have crossovers where fans see the drama play out for the firefighters, doctors, and police officers. Many fans have praised the show for its well-thought-out writing and crossovers that make the One Chicago universe unique. The crossovers also always fit into each other seamlessly, and they are believable and holistic.
'Chicago PD' and 'Organized Crime' could be a great crossover
While the One Chicago franchise's crossovers are more frequent, sometimes, fans get to see an interaction between the officers from the 21st District and those from New York's SVU. One such instance includes when the serial killer Greg Yates kidnapped and murdered Nadia Decotis. The Chicago PD officers had to work closely with SVU to solve the murder case and lock Yates away for good. The show has also had crossovers with FBI. Since Chicago PD has crossed over with other Dick Wolf shows, it could crossover with Organized Crime as well. 
Chicago P.D. would be a perfect fit to crossover with Organized Crime, since Chicago is known for having a history of organized crime. Mob families in the Windy City have avoided drug trafficking like their New York counterparts and are known for dealing in online gambling, loan sharking, and other vices, according to the FBI.
The crossover between PD and Organized Crime could therefore make for an exciting storyline as the two units tackle organized crime across New York and Chicago. Seeing how these two shows get together to put away mobsters could be interesting.