'Chicago P.D.' Director Eriq LaSalle Inspired a Cast Member to Direct Cop Shows One Day
No matter what industry you're in, the torch will always be passed from one generation to the next. Older generations will always inspire the next generation to be bigger and better. In the directing industry, this is precisely the case for Chicago P.D. director Eriq La Salle and LaRoyce Hawkins. 
La Salle is a respected Black director, writer, and producer who has worked on many police dramas throughout his career. One of his latest jobs was working on the Chicago P.D. police drama. Through his work on the show, Eriq La Salle has inspired the young actor, LaRoyce Hawkins, to pursue the avenue of directing cop shows in the future. Read on to learn more about the pair's relationship, and how La Salle is inspiring the next generation of directors.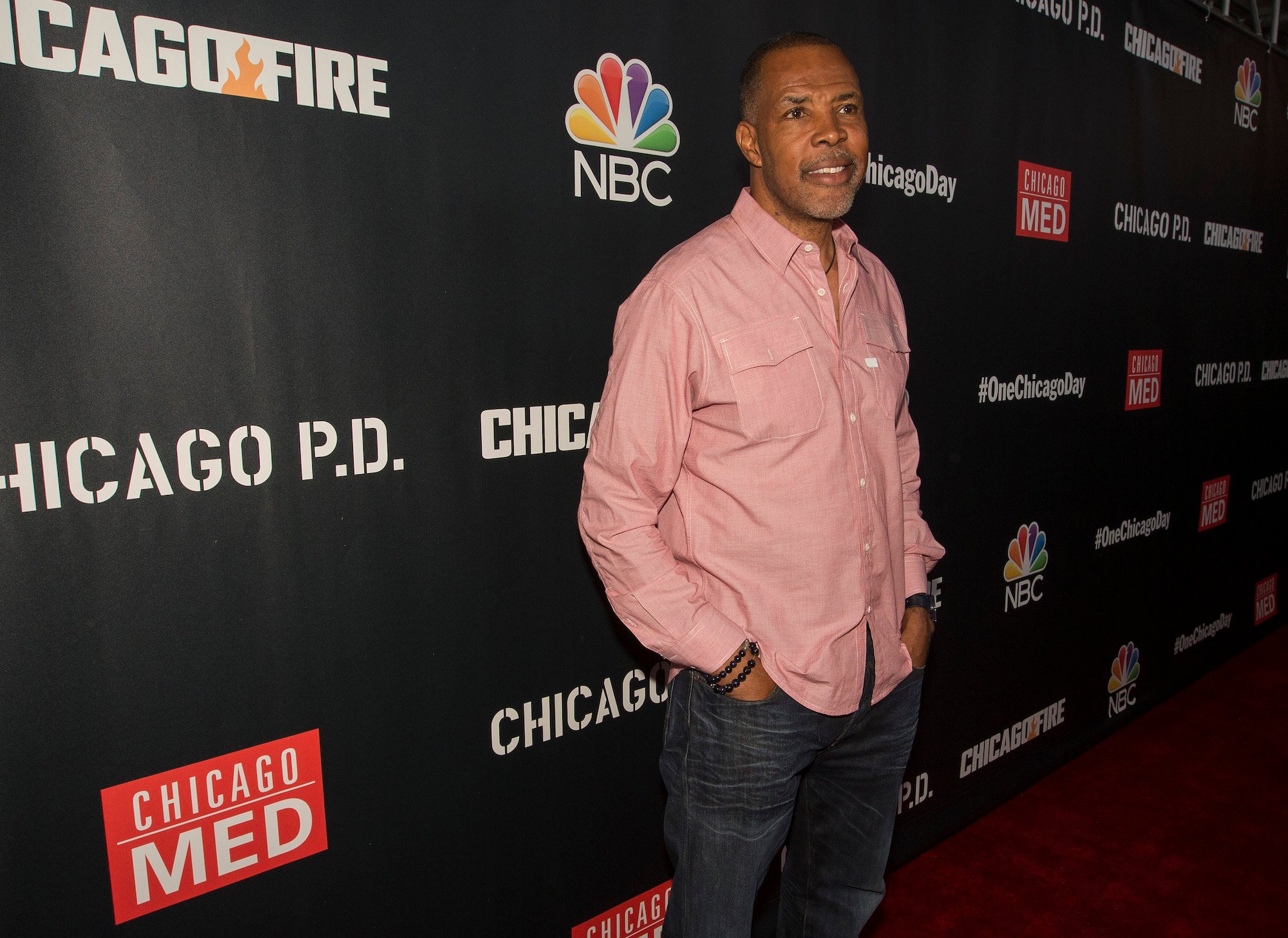 Building a career as a respected director, writer, and producer 
Born in July 1962, Eriq La Salle was raised in a family of four children in Hartford, Connecticut, according to IMDb. He was born with a passion for writing and film. La Salle attended Juilliard and graduated from the New York University graduate theater program with a B.F.A. in theater. 
La Salle started his professional career by working on Broadway and later acting in the soap One Life to Live.  After a few years in Hollywood, La Salle gained the opportunity to start directing. Some of his most notable directing gigs include Law & Order: Special Victims Unit, Madam Secretary, The Night Shift, and Chicago Med. 
La Salle's latest and biggest directing gig has been on Chicago P.D., where he has had the opportunity to direct 18 episodes of the show. La Salle's work on Chicago P.D. is what has inspired 32-year-old actor, LaRoyce Hawkins, to pursue a directing role in the future. 
A top actor and budding director 
Born in May 1988, over two decades after La Salle, LaRoyce Hawkins has some big shoes to fill with his ambitions of directing captivating storylines in the police drama genre. However, Hawkins has already proved himself to be a talent within the industry. Hawkins has already played Officer Kevin Atwater on NBC's police drama, Chicago P.D., going on six years now. 
LaRoyce grew up in the south suburbs of Chicago. He thrived in both basketball and speech during his high school years. Through success on the speech team, Hawkins earned a full scholarship to Illinois State University. At college, Hawkins majored in acting and used the time and experience to hone in on his craft. 
At the age of 25, Hawkins landed his first big acting gig on Chicago P.D. , in 2014. Through this opportunity, Hawkins has been able to polish his acting skills, be involved in some history-making storylines, and work with top directors like La Salle. 
A unique directing style 
Chicago P.D. has created some of the most powerful and history-making storylines in the genre of police dramas over the past six years. As two Black men, both La Salle and Hawkins have been able to be involved in some heavy episodes that depict the continued racial injustices that transpire across the nation, as well as the estranged relationship the Black community has with police. 
Hawkins plays the role of a police officer by the name of Kevin Atwater on the show. Through playing this character, Hawkins has been privy to the unique directing style of La Salle. Ultimately, working with a fellow Black man and seeing how he has been able to expertly direct episodes that touch on such deep racial issues has inspired Hawkins to direct police dramas too. 
Hawkins says that Eriq La Salle is a beast and that he has the ability to inspire everyone around him to become a world-class director too. For right now, Hawkins is happy being on the other side of the camera, according to Black Girl Nerds. He contends that tackling shows like Chicago P.D. right now as a director might be too much for him. However, Hawkins hopes that in 20 years from now, he has the same ability to direct compelling storylines in the same manner he has learned from Eriq La Salle.