'Chicago P.D.': Doyle's Allies Seeking Revenge Against Atwater Is the Perfect Opportunity to Address Racism Within Police
Anyone who caught the season finale of Chicago P.D. this last April knows it was one of the most prescient episodes aired in the 2019-20 season. Airing on April 15, this episode (titled Silence of the Night) was a shocker and one not originally planned as the season-ender.
No doubt the production team was happier they went with this story because it ended up predicting so much of America's own reality. The episode dealt with racial profiling from a white cop in Chicago P.D.
At stake was Kevin Atwater (LaRoyce Hawkins) of Intelligence calling out a white colleague for going after an African-American man inappropriately. It ended up with a stunning death and Atwater being in major career trouble.
The finale leaves Kevin Atwater in a bad place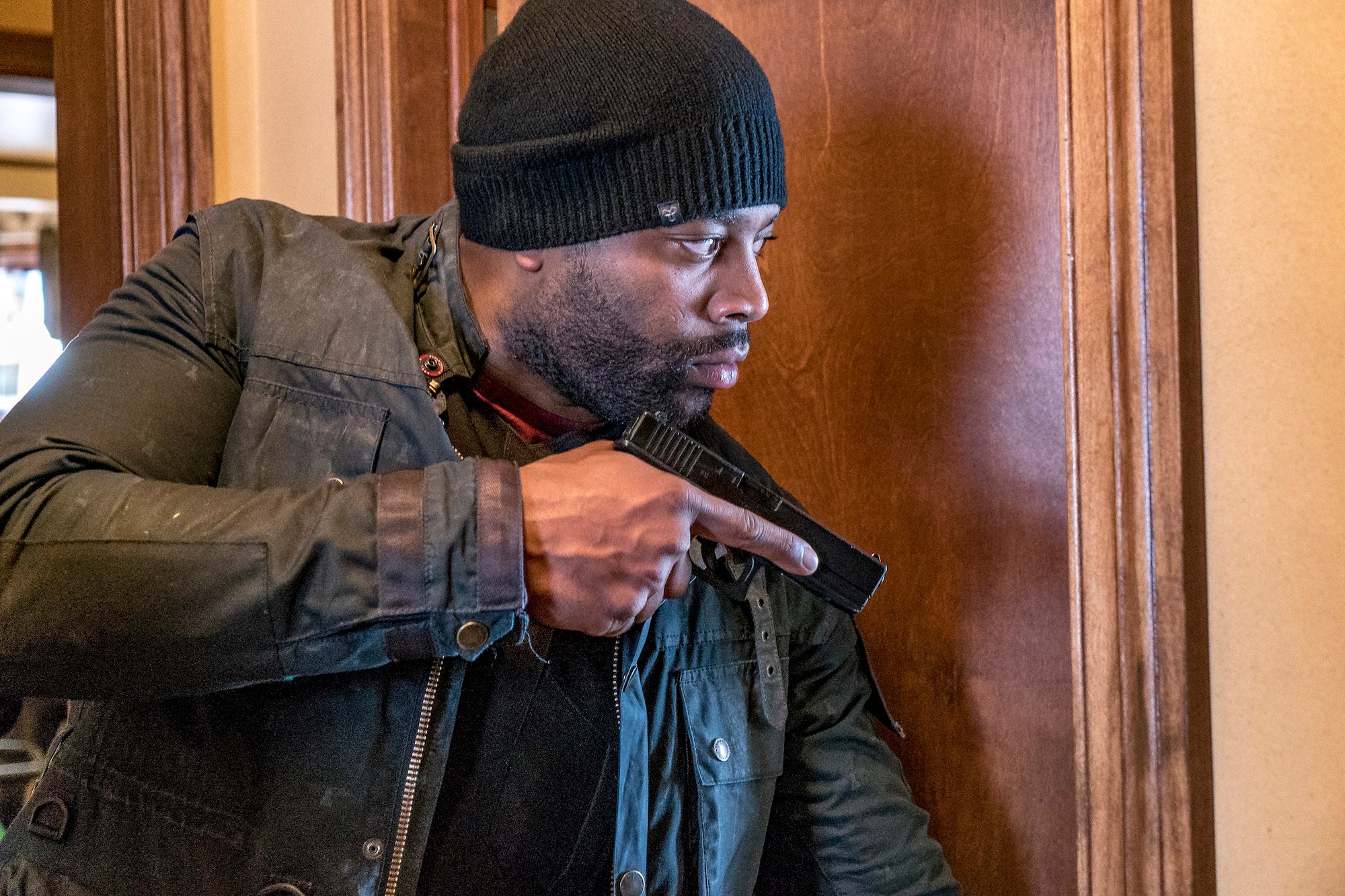 In the plot, cop Tom Doyle teamed up again with Atwater after the two had clashed in prior seasons. Doyle went after a black man he thought was dealing drugs when the latter was merely delivering shoes to a cousin. It led to a shootout, leaving Doyle mortally wounded. He died later.
This situation left Atwater feeling guilty for the death of Doyle, plus knowing that his partner was a racial profiler. Atwater could have held back by request of colleagues, but he refrained. Instead, he revealed everything about what Doyle was doing, much to the police department's annoyance.
Doyle's family and friends are also well-connected in Chicago, making it more difficult for Atwater to tell the truth. Yet, he did the right thing as showrunner Rick Eid noted to the media recently.
When the new season begins, Atwater is going to be in a living hell. The reason being is the entire police force surrounded him with their cars at the end of the episode, sending a haunting message they sided with Doyle's family.
Did this episode predict where America is now?
Considering this episode aired more than a month before George Floyd died at the hands of the Minneapolis police is more than a little eerie. Not many media outlets talk about how this episode resonates so loudly in retrospect, not including setting up next season.
No doubt many real police departments are going through similar circumstances, including Black police officers. CNN recently did a profile on Black police officers and how they currently find themselves stuck between allegiance and the Black Lives Matter movement.
Atwater will now play this scenario out at the beginning of Chicago P.D.'s eighth season. How it irons out will be haunting to watch, if not mirroring reality a little too much.
Will this lead to a new shift in cop shows thanks to Chicago P.D. going in such an unexpected direction?
Atwater dealing with Doyle's friends may take time to resolve
What makes Chicago P.D. one of the best cop shows on TV is they never try to create overly convenient resolutions in their stories. They also took on racism before, including Doyle showing hints of it last season.
Now they open up a Pandora's Box on showing the realities of what might happen if a black police officer calls out a white colleague. Would an entire police department turn on a black officer if they had no fear like Atwater has?
Based on everything going on now, perhaps they would. Regardless, Chicago P.D. still has not escaped all scrutiny, including reports they have few to any African-American writers on the show.
They finally broached police brutality, though, and it might change the direction of what cop shows will do when they resume. With news many cop shows will need revamping (if not cancellation) to comfortably exist, Chicago P.D. might have paved the way to get as real as possible.