'Chicago P.D.' Doyle's Friends and Family Could Be Ruthless Next Season
Fans are looking forward to season eight of Chicago P.D., particularly after how season 7 wrapped up. It's not unreasonable to predict the next season will be tense, particularly as it relates to Doyle and Atwater. 
However, next season could be intense for all police shows that have a next season. Given the nationwide protests in the aftermath of the death of George Floyd in police custody, perceptions of the police are changing, and not for the better in the eyes of the protesters. 
How long has 'Chicago P.D.' run?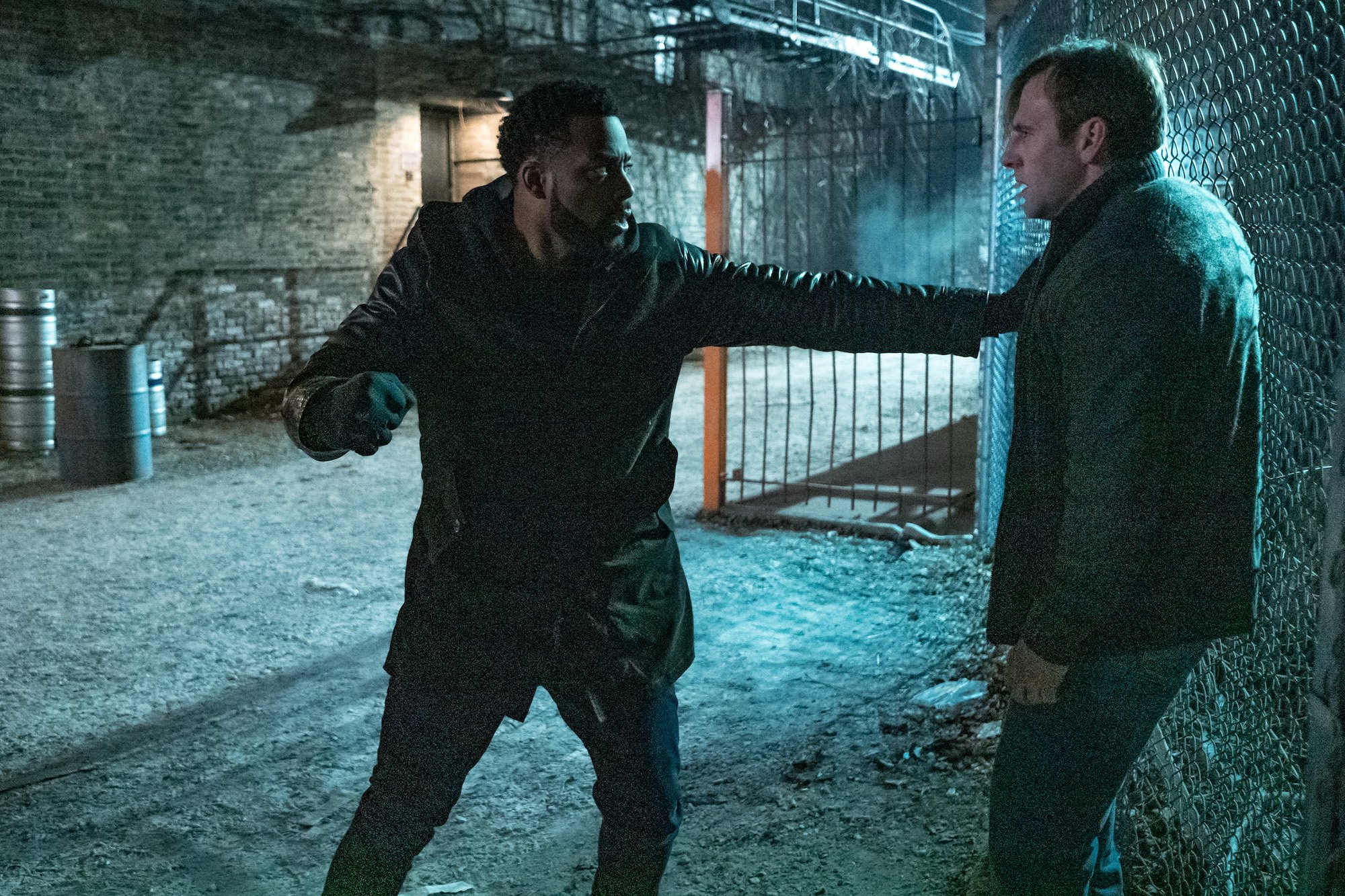 Chicago PD sprang from the empire of Dick Wolf, the TV impresario responsible for Law & Order and its various spinoffs. One of those spinoffs, Law & Order: Special Victims Unit, has been on the air for 21 seasons, making it the longest-running live-action series on US television, longer than such stalwarts as Grey's Anatomy (16) and NCIS (17).
Chicago P.D. is about patrol officers and the Intelligence Unit of the 21st District of the Chicago Police Department as they pursue lawbreakers. Created by Wolf and Matt Olmstead, the show is part of the franchise that also includes Chicago Fire, Chicago Med and Chicago Justice. Chicago P.D. has starred Jason Beghe, Jon Seda, Sophia Bush, Jesse Lee Soffer and Patrick John Flueger. When it was renewed, it was renewed for at least 10 seasons. 
When the show debuted, it polled a 61 percent on Rotten Tomatoes, with the Critical Consensus stating "Though it suggests potential for greater success, Chicago P.D. is ultimately an old school cop show, content to mimic Hill Street Blues and other classic procedurals. "
However, its ratings have increased almost every season, with season 6 attracting 11 million viewers. 
What happened at the end of season 7?
In the eerily prescient season 7 finale, Atwater was forced to go undercover with Doyle, who had at one time pointed a gun at his head. After racially profiling a black man, Doyle went after the man,  who had been delivering  sneakers to his cousin. Doyle shot first, and In the ensuing crossfire, Doyle was wounded, and he died later as a result. 
This left Atwater in a no-win situation of telling the truth and risking reprisal, or remaining silent. Atwater tells the truth and becomes a pariah. Showrunner Rick Eid told TVLine, "Things could get bad for Atwater. Atwater made a courageous choice to take on Doyle's friends and family. They're also very well-connected within Chicago PD and the mayor's office. In other words, they're a formidable foe and will present a real challenge for Atwater."
This actually was not supposed to be the finale. The planned finale was supposed to involve the murder of one of the show's characters, but the coronavirus outbreak forced production to shutter early, so what woud have been this year's finale will happen toward the beginning of season 8. As it stands, the season 8 finale feels more ripped from the headlines than it might have been.
Will police shows change in the wake of protests?
The death of George Floyd and the ensuing protests have already produced ripple effects in pop culture. The reality show Cops, which had run for 33 seasons, was canceled by The Paramount Network. Also canceled was Live PD, which had run on A&E. 
The impact wasn't limited to actual police. Even though it's a comedy, Brooklyn Nine-Nine canned four episodes. Deadline reported that Terry Crews said the creative team had "a lot of somber talks about it and deep conversations and we hope through this we're going to make something that will be truly groundbreaking this year. We have an opportunity here, and we plan to use it in the best way possible."
According to PopCulture.com, some Chicago PD viewers took to Twitter to voice their displeasure with the show, with particular ire reserved for Hank Voigt, One tweet said, "I love your #Chicago shows, but it's time to rethink how you write Hank Voigt on @NBCChicagoPD since he regularly abuses & even kills suspects. That lawless character should NOT be a role model."