'Chicago P.D.' Fans Aren't All Crazy About Hailey Upton
Even though fans still love Chicago P.D., some people have never gotten over the departure of Erin Lindsay. The detective played by Sophia Bush was a fan favorite, and many wanted to see her end up with her love interest, Jay Halstead. But when Bush left the show, producers decided to replace her with Hailey Upton. Replacing one female officer with another wasn't the point for most fans. Even though the Chicago P.D. showrunners want fans to accept Upton with open arms, that wasn't the case for everyone.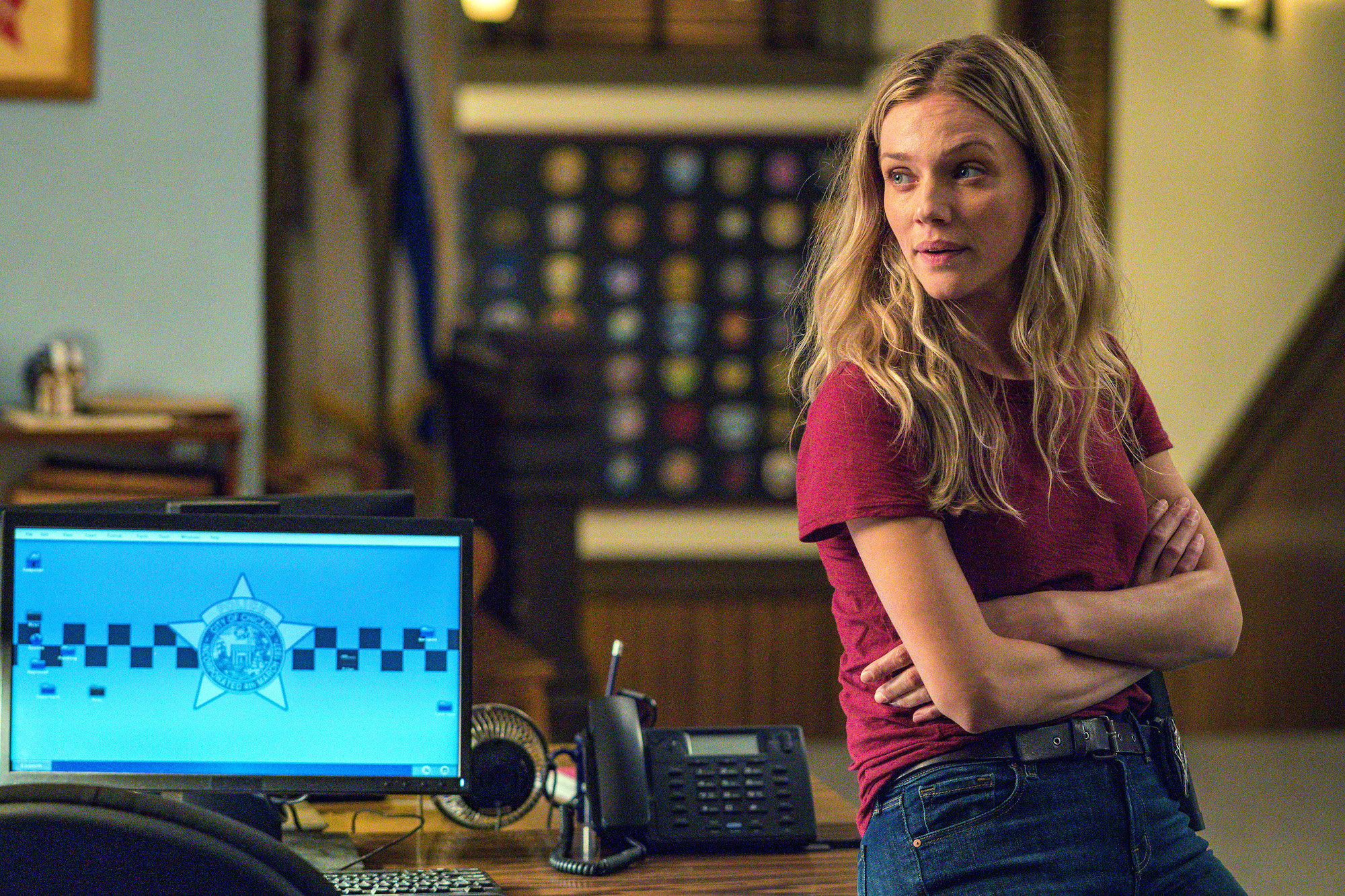 Fans have mixed opinions on Hailey Upton
The Chicago P.D. Twitter account recently posted a gif of Upton smiling on the show. The caption read "When Upton smiles, we all smile." While it's true that Tracy Spiridakos, the actress who plays Upton, has an infectious smile, not all fans feel warmly toward Upton the character.
Many fans don't think she's a great replacement for Erin — some fans even want her to leave. Hailey Upton being Jay's love interest is also a controversial point for fans, with some thinking the two aren't as good a match. Most fans miss Erin and don't want her to be replaced in this way. Upton just doesn't seem as good as Erin for some fans. This seems to be a writing issue or a directing issue. Most fans recognize that Spiridakos is a great actor, but the character just isn't for them. 
Most fans have nothing against Tracy Spiridakos
RELATED: 'Chicago P.D.': Jay Halstead is Ready to Get Cozy With Another Officer in Season 8
Fans recognize that Spiridakos has a lot of great acting credits under her belt. They've seen her in other things, and they have nothing against her personally. It's Upton that bothers them. As one fan wrote, "For me personally it's nothing against the actress @trspiridakos I just don't like her character Upton. Usually characters that I don't like end up growing on me but hers hasn't. In the beginning I didn't like Adam and he grew on me."
Another fan thinks a tough personality like Upton's wasn't the right choice to replace Erin, who was softer and sweeter than Upton. "You get into a show & then characters leave & there seems 2 be a void. Her character just never synced with my tastes. They made her too tough acting w/out that femine touch that Sophia brought 2 Erin."
Of course Upton has her fans. Many in the thread agreed that her smile is infectious, and they love her character. Fans who enjoy watching Upton want to see her finally find love. But no one would complain if Erin made her way back to the show.
Could Erin Lindsay come back?
Unfortunately, fans aren't likely to see Bush reprise her role as Erin on the show. Bush has been very vocal about how toxic the set of Chicago P.D. was. She claimed that filming in the cold Chicago winters was affecting her health, and producers didn't want to discuss alternatives with her.
Bush left before her contract ended, and even threatened to sue in order to leave the show. Still, the writers left an avenue for Erin to come back. The character took a job with the FBI in New York, meaning she could easily come back, even if just for an episode. However, given how contentious Bush's relationship was with the show's producers, fans have little hope that they'll see Erin on the streets of Chicago again.