'Chicago P.D.' Fans Can't Get Enough of Burgess and Atwater's Friendship
In the world of Chicago P.D., the stakes are always high. Anything can happen, and generally, the worst option is what you get. In the middle of the show's ups and downs are Kim Burgess and Kevin Atwater. Even as life throws them the worst curves, these professional crime fighters show what steady teamwork should look like — and viewers can't get enough of it.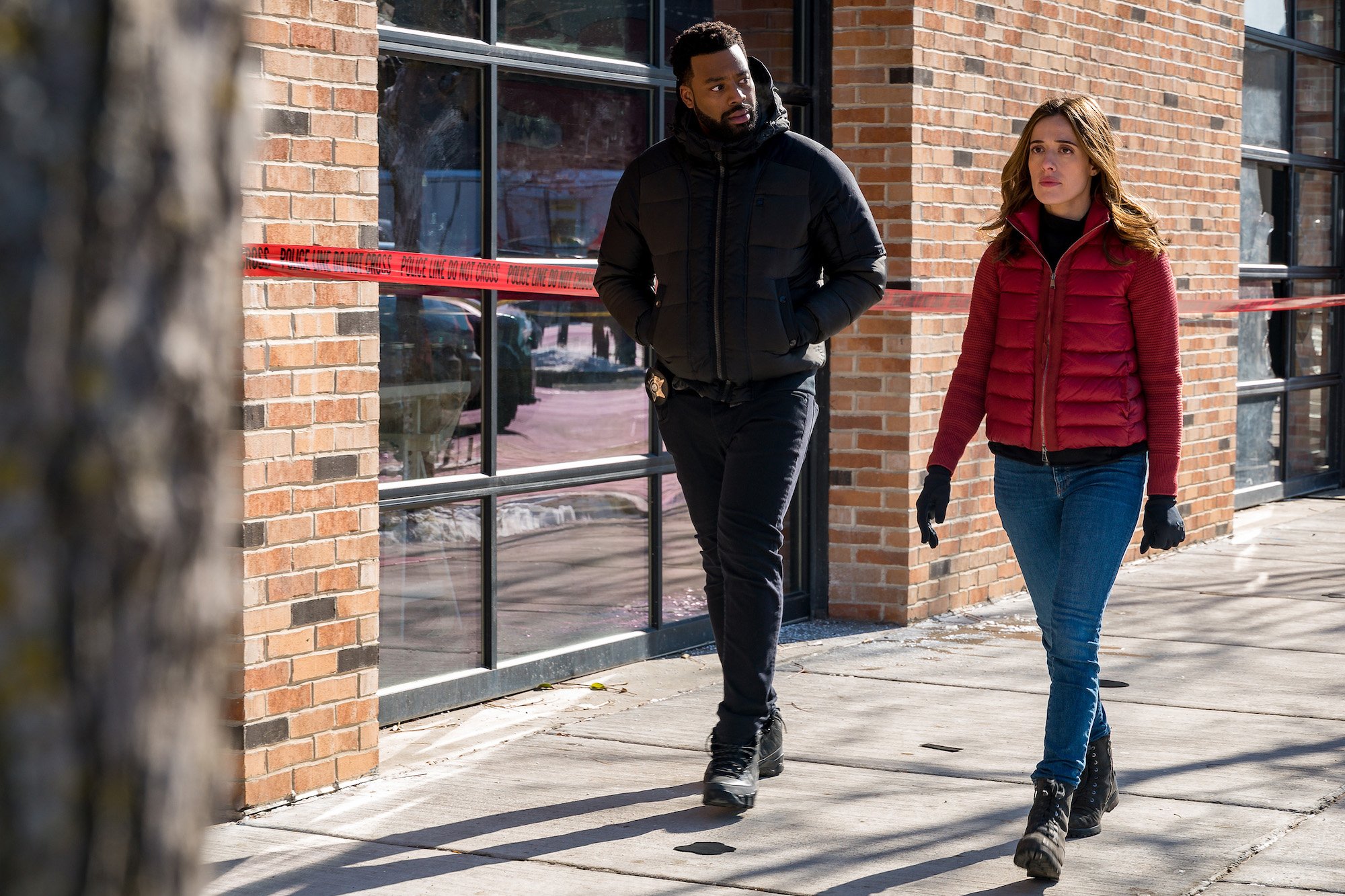 Season 7 was a rough one
Even though it ended unexpectedly early, as Cinema Blend reports, this last season took a lot out of both Atwater and Burgess. After spending the night with her ex-fiance, Adam Ruzek, Burgess found out she was pregnant. Ruzek proposed, and although Burgess wasn't sure what she wanted from him, it looked as though the couple might finally get their happy ending. Sadly, she lost the baby during a violent battle to save a young woman who was a victim of sex trafficking. 
Atwater had his own share of pain this season, culminating in a situation where he had to stand up against racial profiling. In doing so, he earned the wrath of many people on the police force, who felt that he had betrayed them and tarnished the name of a good man who died in the line of duty. The final scene showed Atwater surrounded by the flashing lights of cop cars, making it clear that he's in a very dangerous position, surrounded by fellow law enforcement officers who are not happy with him. 
Through it all, a steady friendship
In the middle of all this drama, Atwater and Burgess consistently demonstrate how good they are at their jobs, as well as how good they are at working together. In the very first season, when they were treated badly by Desk Sergeant Platt, the two managed to get through the pressure and laugh it off. 
As the years have gone by, both Atwater and Burgess have grown as cops. When they work together, you can really see that maturity. It's especially evident in Burgess, who was much less experienced at the beginning of the show. 
In a show like Chicago P.D., where anything can happen at any time, it's comforting to know that two cops can work together with such unshakeable stability. Whether that's because they've never had any romantic interest in each other, or because they're just that good, Burgess and Atwater are a great team. And viewers can't get enough of them. 
Fans love to see them work together
When NBC recently tweeted a clip of the pair, fans responded with enthusiastic praise. "I love them together," one fan gushed. Others agreed, saying, "their growth is epic," and "I love the bond they have together." A viewer pointed out how far Burgess has come, saying, "Burgess has grown so much. Her evolution from great, but wide-eyed patrolwoman, to fiercely focused Intelligence officer is great writing."
Another longtime fan reminisced about a scene from season four that showed how close the two are – like siblings. "Atwater & Burgess awaits gunman outside behind a car. Kevin says to Kim, 'He probably has on a vest, aim 4 his head'. Kim shoots the chest area. Atwater then shoots the offender in the head & asks Kim, 'U alright girl?'"
It's clear from how closely fans have followed the growth of these two that they're a special pair in the Chicago universe. Every dramatic series ends the season on a cliffhanger, but this year's wait for a new season has an extra dose of anxiety. With the social unrest in the US this summer, centered around issues of racial injustice in policing, it's not clear if popular police dramas will have to change in the new climate. Many people are waiting for the fall to see what shows like Chicago P.D. will look like. 
But one thing's for sure: fans are certain Atwater and Burgess are a good team to tackle whatever comes next.