'Chicago P.D.': Fans Couldn't Get Enough of Tracy Spiridakos In Season 8
Now that season 8 of Chicago P.D. has wrapped up, fans have some time to reflect on the clear frontrunner of the Chicago One trilogy. When it premiered in 2014, Chicago P.D. joined Chicago Med as the second installment in Dick Wolf's experimental project of overlapping primetime dramas. 
Over the years, some characters have come and gone, but many of them have been long-standing features as the show has looped through dramatic plots and brought characters in and out of relationships of various types. One star who really shined in season 8 was Tracy Spiridakos, who plays Hailey Upton. 
Tracy Spiridakos joined 'Chicago P.D.' in season 4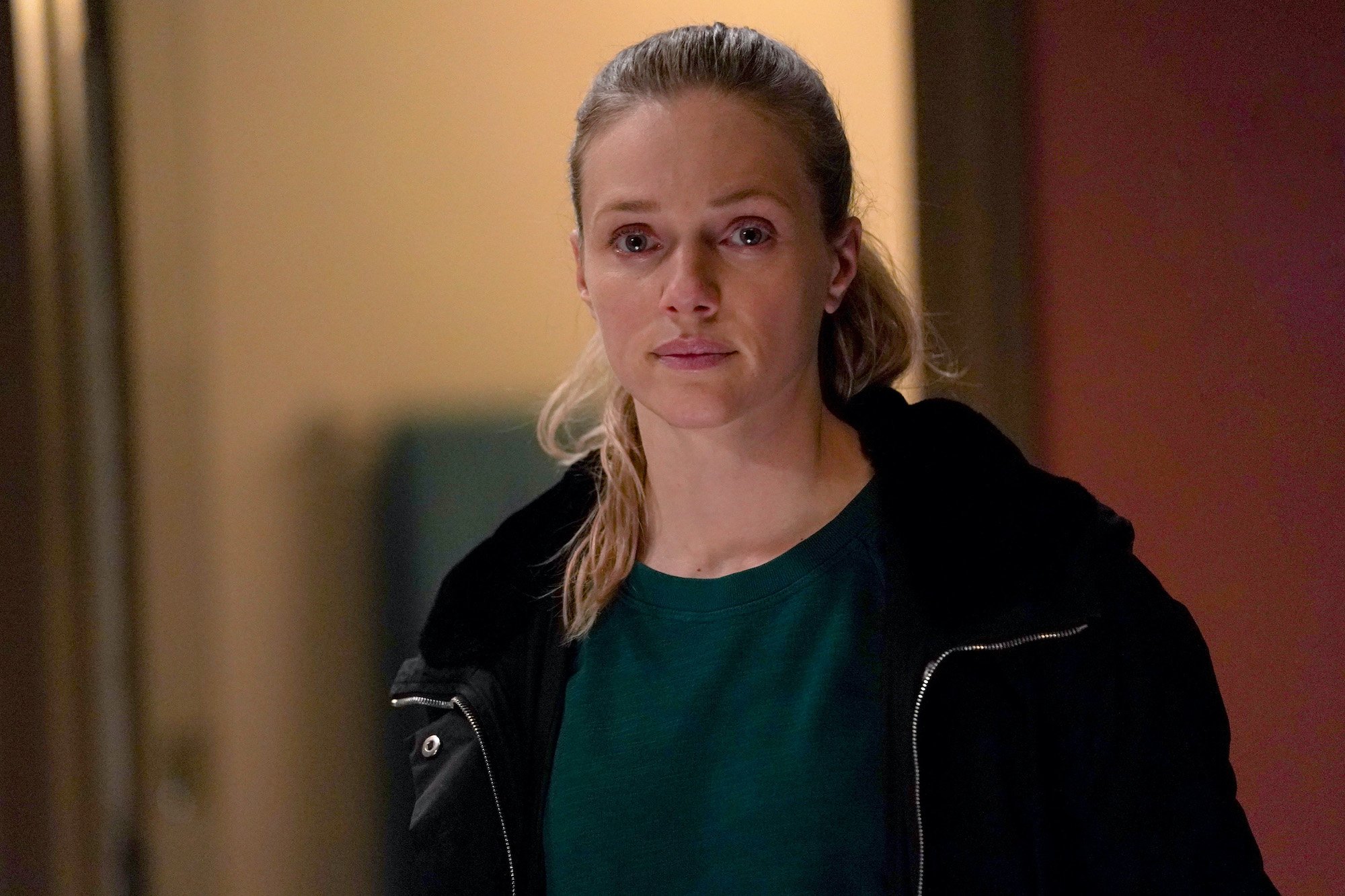 Many of the primary characters on Chicago P.D. have been with the show since its premiere, rising through the ranks and developing in-depth as the years have gone by. Jason Beghe's portrayal of Hank Voight, Patrick John Flueger's role as Adam Ruzek, Marina Squerciati's part as Kim Burgess, and LaRoyce Hawkins' portrayal of Kevin Atwater have all been foundational elements since season 1. 
In that regard, Tracy Spiridakos is a relative newcomer who joined the cast as Hailey Upton in season 4. Her initial appearance was in an episode titled "Fagin" that had her working alongside the Intelligence Unit with a bit of a turf war brewing. Instead of bickering over who gets to work the case involving teen thieves following the directives of a physically impaired criminal mastermind, Upton works alongside the Intelligence Unit and earns the respect of Hank Voight before getting an offer to join the team. 
'Chicago P.D.' fans had to warm up to Hailey
Anytime there's a cast shake-up on a beloved series, the incoming actor is going to have to win skeptics over. That's even more apparent when one actor is replacing another, and Spiridakos had big shoes to fill when she stepped into the Chicago P.D. part. The departure of Erin Lindsay (who was played by Sophia Bush) just before Hailey joined the Unit made many viewers extra cautious when accepting Spiridakos as a suitable replacement. 
Over the years, fans came around to accepting Hailey, and her development on the show helped convince them of her worth. Her dark side came forward in season 7 when she was forced to work alongside someone who had previously murdered her CI, and the episode helped establish Hailey as a complex character with some baggage to unpack. That complexity followed Hailey into season 8, and many believe that Spiridakos gave the best performance of the entire cast in this latest season. 
Tracy Spiridakos shined as Hailey in Season 8
The season 8 finale left plenty of cliffhangers and pushed many of the actors for Chicago P.D. into emotional performances. Obviously, a lot of the attention has been on Marina Squerciati and her portrayal of Burgess, the officer whose life was left on the line as fans wonder whether or not she will survive the shooting at the hand of a crime boss. However, one fan wrote that Spiridakos "is definitely the MVP of season 8," noting that she's "absolutely killed it all season."
Burgess' life-or-death situation is not the only plot left hanging. While the rest of the team was frantically searching for clues to Burgess' whereabouts, Hailey walked in on Voight on the edge of a terrible decision. As Voight cuffed and beat a suspect in order to get information, Hailey talked him down, reminding him about all his own speeches on lines that can't be crossed — choices that can't be undone. Her heartfelt pleas work, but the released suspect attacks, leaving Hailey only a split second to make the choice to shoot and kill.
To throw one more wild loop into an already jam-packed episode, Hailey returns to her apartment and finds Halstead getting ready to head to the hospital to see Burgess. Hailey uses that moment to confess her love and ask Halstead to marry her. Meanwhile, the final scenes show that Voight chose to dispose of the body of the man Hailey killed by illicit means. How will Halstead respond to Hailey's proposal? What will Voight's return to his old ways mean for Hailey?
These questions, and Spiridakos' excellent performance leading up to them, have fans clamoring for season 9. 
RELATED: 'Chicago P.D.': Tracy Spiridakos Shared Her Thoughts On 'Upstead': 'Jay is Hailey's World'