'Chicago P.D.' Fans Find Jay Halstead 'Annoying' and 'Shrill'
Jay Halstead is one of the least favorite characters on Chicago P.D. for some viewers, and they have little good to say about him
New characters are coming to Chicago P.D., and fans are thrilled. There is one character that's been around since Season 1 who isn't getting much love, however.
Jay Halstead is one of the least favorite characters on Chicago P.D. for some viewers, and they have little good to say about him or the growth his character has made over the years.
Or the lack thereof, as some fans think.
'Chicago P.D.': Who is Jay Halstead?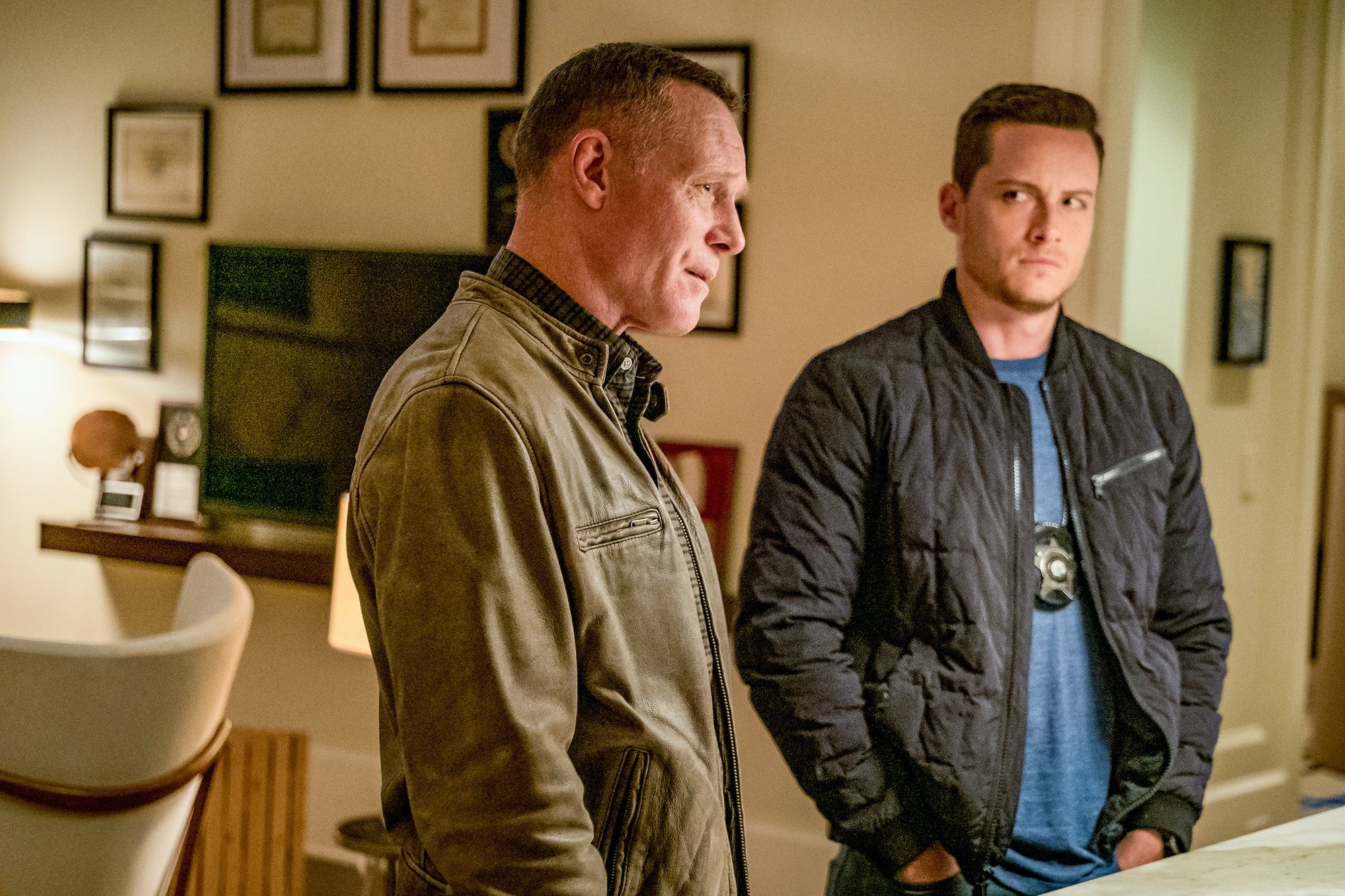 Jay Halstead, played by Jesse Lee Soffer, is a character on Chicago PD, who has been around since season one. He's the older brother of Dr. Will Halstead on Chicago Med.
Halstead is a detective in Sergeant Hank Voight's CPD Intelligence Unit. In the first season, he had only been on the force for about a month, but has stuck with it. He is a former Ranger who acts as a sniper when the situation calls for it.
Halstead has a rather messy dating life. He began dating his coworker Detective Erin Lindsay in season two, and things looked promising. It wasn't meant to be, however. Halstead was originally married to Abby, and the two separated but never got divorced. This was enough to make Lindsay think Halstead didn't have his life together, and she accepted a job in New York.
When Lindsay left, Hailey Upton joined the force. While nothing has happened yet, rumor has it that their relationship is about to get very steamy in season eight.
Why do 'Chicago P.D.' fans find Halstead so annoying?
While there are characters that fans absolutely love to hate, Halstead doesn't fall into that category. He's definitely not a favorite, but most fans consider him to be rather dull.
One Reddit user stated: "Personally I think Jay is pretty…boring. I feel like his entire character revolved around his relationship with Lindsey. He always seemed to wanna play the white knight for her and it got lame for me after a while."
Other fans of Chicago PD feel that he was simply there to be a love interest, and has overstayed his welcome. According to one fan, "He's absolutely unbelievable and boring. I think the only thing he was around for was to give Lindsey a relationship."
Halstead wasn't the only one to get flamed in the forums, but he was the name that came up the most. Other characters who aren't getting much love include Ruzek, Antonio, Voight, and Burgess.
In a separate Reddit forum, fans got a little more specific about what they dislike. Halstead is accused of being overly emotional at times, which attracts some fans while annoying others.
Season seven wasn't great for him either, according to One Chicago Center. Halstead reportedly made some questionable decisions, and the hints at a romance with Upton left viewers frustrated.
Are there any redeemable qualities to Halstead on 'Chicago P.D.?
Not all fans hate Halstead. In fact, he has quite the fan club.
For some fans, his emotional turmoil is a turnoff. For others, they love it, and wish that Halstead would become emotional more often.
Some users also stated that he remains the sole reason why they continue to watch the show. Without Halstead, they would probably quit watching in favor of something else.
In a One Chicago Tournament on Reddit, Halstead won. Apparently fans really love the fact that he is a former Ranger, and they like the way it is tied into the show.
Even though he becomes too overly emotional for some viewers, he still manages to come through for his team time after time. The fact that he works through what he's feeling paid off in the end.