'Chicago P.D.' Fans Love Officer Burgess and Are Heartbroken Over What Her Job Cost Her
Second in the Chicago trilogy, Chicago PD is perhaps the most favored of the three Chicago series on TV. A spinoff from Dick Wolf and Matthew Olmstead's original Chicago Fire, the show follows the Intelligence Unit and uniformed patrol of Chicago's 21st District. Having premiered in January 2014, Chicago PD has recently been renewed by NBC for three more seasons. While many of the original characters of the police department remain on the show today, perhaps no one is more loved by fans than Officer Kim Burgess, portrayed by Marina Squerciati, who first appeared on the pilot episode.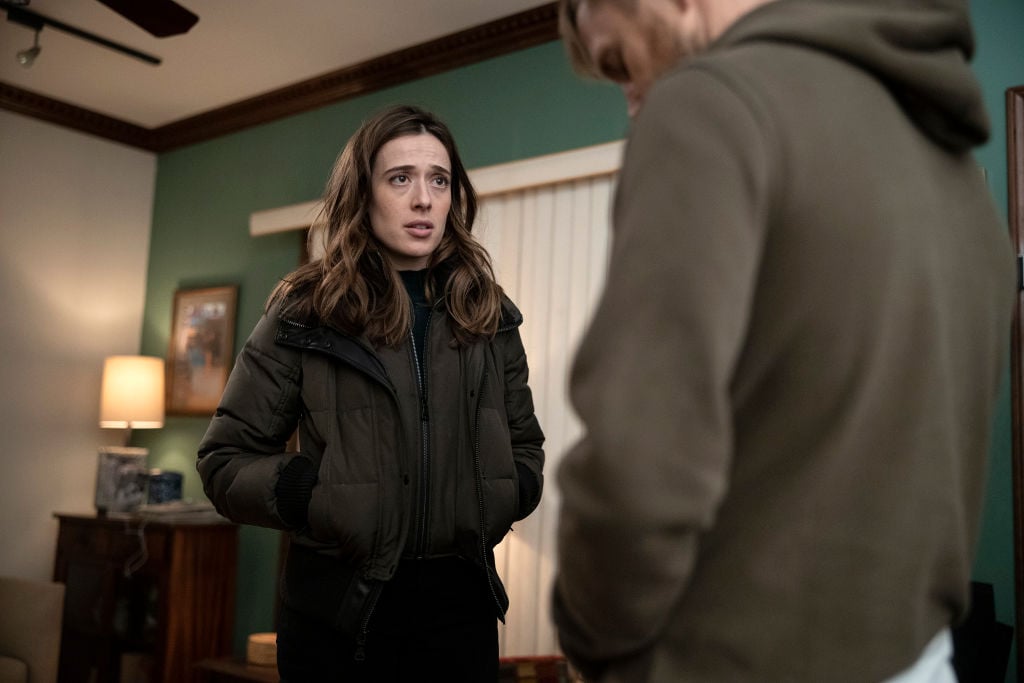 The progression of Officer Burgess
In the first season, Burgess appeared as a patrol cop having been partnered with a few different characters including Kevin Atwater (LaRoyce Hawkins) in season 1 and Sean Romero (Brian Timothy Geraghty) in seasons 2 and 3. Early on Burgess, who had worked as an airline flight attendant prior to joining enforcement, wanted to join the Intelligence Unit lead by Sgt. Hank Voight (Jason Beghe). To her dismay, her first partner, Atwater, was promoted to the unit before her.
Later, Voigt asked her to join the team. She turned him down. But in season 4, with the departure of Detective Antonio Dawson (Jon Seda), Burgess is again offered a position in Intelligence and this time she takes the position. She is first partnered with seasoned Detective Alvin Olinsky (Elias Koteas) and eventually with Detective Adam Ruzek (Patrick John Flueger) with whom she has had an on-again, off-again romantic relationship.
Burgess and Ruzek
Early in season 1, we see a friendship between the two. Burgess remains mindful that Ruzek is engaged, but that didn't stop them from eventually sharing a meaningful kiss. By the end of the season, the end up sleeping together.
By the end of season 2, following Burgess being shot and the breakup of his previous engagement, Ruzek proposes to Burgess, who happily accepts. With time, however, Burgess decides he has commitment issues, and she calls off the engagement. In season 4, when Burgess lands the position in the same unit, Ruzek takes off for an undercover assignment. Upon his return, they do share a kiss, but do not start up a steady relationship again.
Through the next couple of seasons, Burgess and Ruzek each have relationships with others, although it is clear that they never lose their feelings for each other. In season 7, she learns she is pregnant, and we learn Ruzek is the father.
Burgess' tragic loss
Early during season 7, Burgess carries on her job while she and Ruzek work out a plan to co-parent their child while not involved in a relationship. However, she soon decides that she must tell her boss and the rest of the unit of her pregnancy. She is put on light duty and delegated to the call center. But one particular call puts her back out on the street. In episode 13, Burgess receives a call from a very frightened girl.
The girl is found to be a prisoner in a sex-trafficking ring. Burgess works with the Intelligence Unit to break-up the ring, although not finding the girl. When she again hears from her, Burgess is able to trace the call to a motel and immediately goes there. While awaiting backup from other members of her team, she hears the girl screaming, breaks down the door, and finds herself involved in a violent altercation with the girl's capturer.
While she ultimately wins the fight and rescues the girl from drowning in the bathtub, she is badly beaten, and we learn right along with her, at the closing of the episode, that she has lost the baby.
Fan reaction
Not only were Burgess and Ruzek devastated, so were Burgess' fans. On May 20, Chicago PD posted a clip of Burgess breaking down the motel door on Twitter. While one thing her fans appreciate about her the most is her compassion for others, some want to scold her for risking and losing her baby.
"I hated this episode because Burgess lost her baby," said prentissweston. "She had no business going in there jeopardizing her pregnancy." Others were worried about Burgess herself. Beverly Gross said, "This episode was so sad. I was crying I thought Kim was going to die." Yet others were inspired to admire Burgess even more, with another fan adding: "Burgess is badass."