'Chicago P.D.' Fans Miss Erin but Know There's No Hope She'll Return
The Chicago franchise has been bringing drama to the small-screen for years now. Chicago Fire, Chicago Med, and Chicago P.D. are three of the most popular primetime television shows on the air right now. But it turns out these shows have drama going on off screen. There are behind-the-scenes romances and cast members fighting with producers. Controversy led to fans losing one of their favorite characters, Erin Lindsay, a detective on Chicago P.D.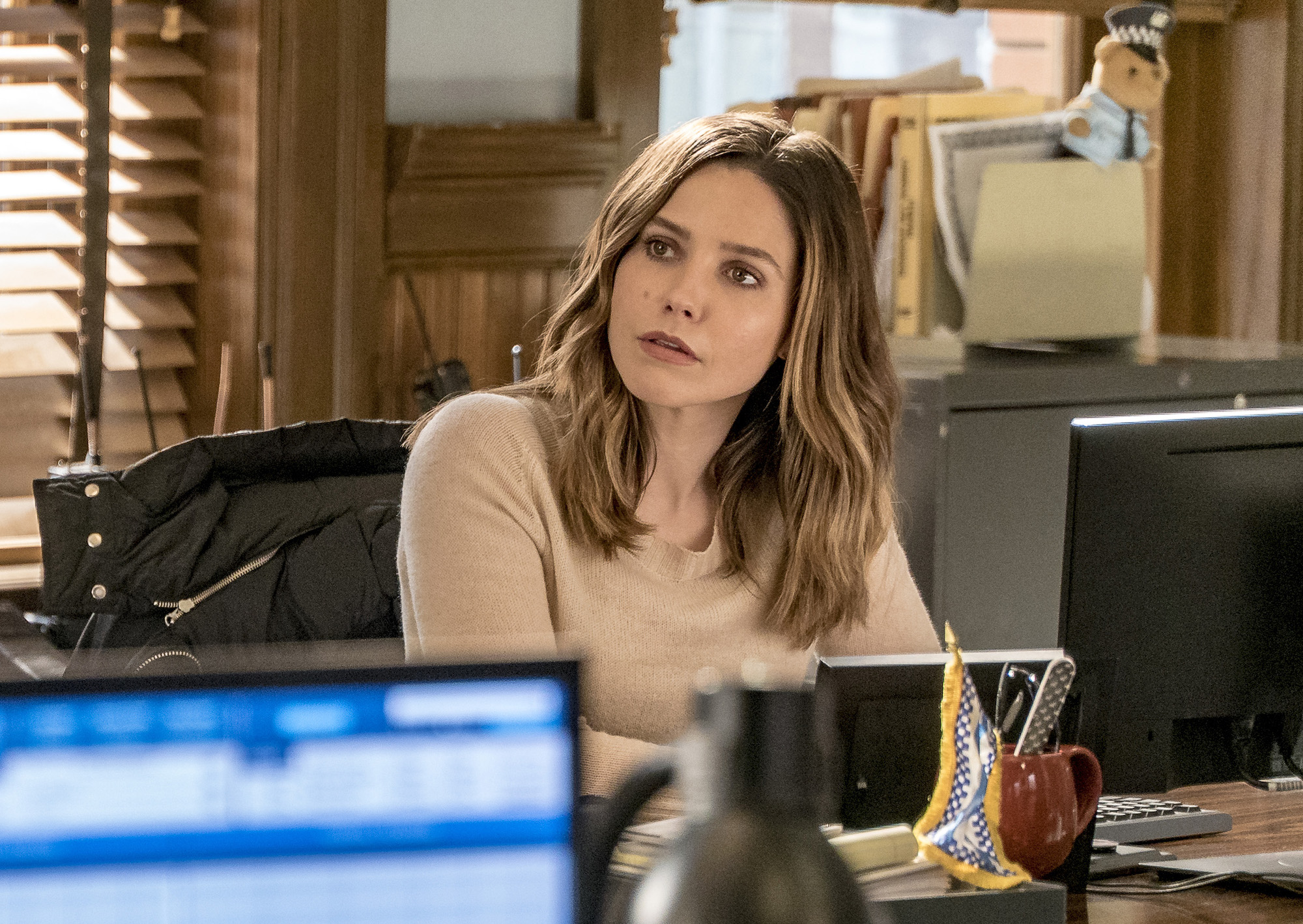 Erin was played by actress Sophia Bush
Erin was a fan favorite. Her character was an original cast member, and she starred in the show for four seasons. The Chicago P.D. writers left things open for Bush's character to come back. 
When Bush left the show, her character Erin took a job with the FBI in New York. It would be easy for Erin to be written back in if Bush wanted to come back, even as a guest. Her character could have an arc where she works a case in Chicago without leaving the FBI. 
But leaving things open for Erin to come back may have given fans false hope. Many want Erin to eventually return, and they think that the open nature of her departure means it's a possibility. But in reality, quitting the show was a struggle for Bush. 
Sophia Bush was unhappy with on-set conditions
Bush was under contract to continue for three more seasons, but conditions on set led her to get out of her contract and off the show.
She's described the work environment as contentious and unhealthy. She told Dax Shepard on his podcast, Armchair Expert, that the situation was bad for her health. "My body was, like, falling apart, because I was really, really unhappy," she said, according to Deadline.
She also told Shepard that she faced a "consistent onslaught barrage of abusive behavior" on set. She felt her concerns were being ignored and only got traction on her request to quit when she threatened to sue.
"I said, 'OK, you can put me in the position of going quietly of my own accord or you can put me in the position of suing the network to get me out of my deal and I'll write an op-ed for The New York Times and tell them why.'" 
Sophia Bush probably won't come back to 'Chicago P.D.'
Bush said she "worked hard" to get out of her contract, so it's unlikely she will ever go back. That may be a disappointment for fans, but they can still see Bush in her more recent roles. 
Right after leaving Chicago P.D., Bush landed a job on a show called Surveillance. It wasn't picked up by the network, but Bush went on to have a short role on This Is Us. The character, Lizzy, only appeared in one episode, but it was another fan favorite. Unfortunately, Bush confirmed that Lizzy won't be coming back on the show.
She did star in a few episodes of Love, Victor, by the same producers. Plus, the This Is Us crew confirmed they would love to have her back. "She might be back. We're huge Sophia Bush fans."