'Chicago P.D.' Fans Miss Erin Lindsay But They Miss Nadia Way More
Chicago P.D is one-third of the One Chicago franchise and one of the most popular. Fans love catching up with their favorite on-screen cops as they try to clean up the streets in the Windy City. Throughout the show, fans have had to say goodbye to some of their favorites, but two exits left a mark among viewers.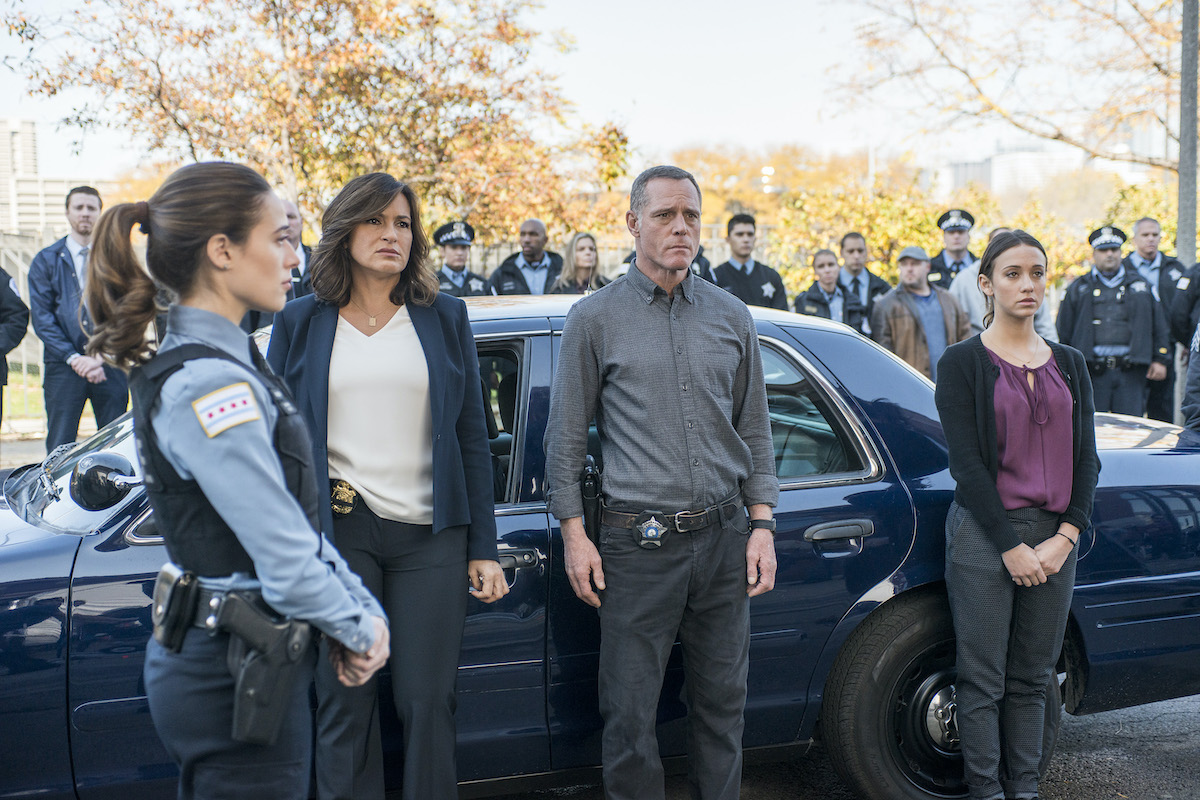 Fans recently admitted that they missed Erin Lindsay but didn't miss a chance to state that they missed Nadia way more.
Fans miss Nadia more than Erin
Throughout their time on the show, the pair developed a close bond as Erin worked to ensure Nadia stayed clean. Nadia then began putting her life back together and started working on the force as an administrative assistant with the aim of one day becoming a police officer herself.
For a while, it seemed as though Nadia's life was changing for the better. However, things took a dramatic sharp turn after serial killer Greg Yates kidnapped, sexually assaulted, tortured, and finally murdered her. Although her death was avenged, it left a bitter taste in fans' mouths as many had thought of her story as a redemption one.
It's been a while since both Erin and Nadia left the Windy City, but they remain in fans' hearts and minds. A recent conversation on Reddit uncovers just how much viewers miss the duo. One fan posted that they missed Erin, but some said they missed Nadia more.
One fan wrote, "Nadia is the one I miss. I loved the kind of little sister relationship she had with Erin, and I was so attached to her story and seeing where she was going to end up, but alas."
Another user agreed, saying, "Miss Erin. Miss Nadia, as well." Another fan chimed in, saying: "Nadia was done wrong for sure. She should have been given the chance to become cop and follow her dream. She was one of my favorites." It's likely fans miss Nadia more than Erin because they didn't get to see Nadia grow and thrive in the way Erin was able to.
Erin and Nadia had a mentor relationship that warmed fans hearts
Viewers got acquainted with Erin in the first season, and she immediately became a fan favorite. Fans loved her for her chill demeanor and soft-spoken attitude. Actor Sophia Bush held on to the role for four seasons before abruptly announcing her departure from the beloved cop series. The news took her fans by surprise, and viewers wanted to know why Bush was exiting the show.
The star revealed that the behind-the-scenes drama was starting to take a toll on her. She said, "My body was, like, falling apart because I was really unhappy." Bush met with her bosses on Chicago P.D in an attempt to get out of her seven-season contract. She even threatened the show's producers, saying:
"I said, 'OK, you can put me in the position of going quietly of my own accord or you can put me in the position of suing the network to get me out of my deal and I'll write an op-ed for The New York Times and tell them why'."
Aside from her generally loveable personality, fans adored Erin for her nurturing relationship with the former addict, Nadia. Erin and Nadia met in the first season after the former arrested the latter for drug possession. When Nadia first appeared on the show, she was a sex worker living with drug addiction.
Erin promises Nadia her help and even takes her to a clinic reminding Nadia that she either had to go clean or keep up on the path she was on. At first, Nadia was reluctant but afterward called Erin, who got her a spot in rehab.
Nadia's death was never planned
In a sit down with The Hollywood Reporter, showrunner Matt Olmstead revealed that Nadia wasn't supposed to die. Olmstead revealed that they intended for Erin to have the same mentor relationship with Nadia as she had with Hank Voight.
Although the plan was working, the crossover event with Law & Order: SVU saw a shift in the plans, with the producers looking for a storyline that would have more grit. Therefore, they thought it would make more sense if there were some sort of personal motivation that would necessitate the New York and Chicago meetup, hence Nadia's kidnapping, torture, and ultimate demise.
RELATED: 'Chicago P.D.': Fans Are Starting to Like Hailey Upton More Than Erin Lindsay