'Chicago P.D.' Fans Prove It's the Favorite of 'One Chicago'
The "One Chicago" franchise has been praised by fans and television critics alike for its groundbreaking ability to weave together a complex universe of characters grounded in the gritty reality of the Windy City's emergency services. At this point, the combination consists of three separate shows: Chicago P.D., which follows the police department; Chicago Med, which is rooted in the first responders and other medical personnel at a large fictional Chicago hospital; and Chicago Fire, which is focused on the firefighters of Firehouse 51. 
When the franchise's social media account made an announcement about a pretty serious change, fans responded in a way that suggests one show reigns supreme in their minds.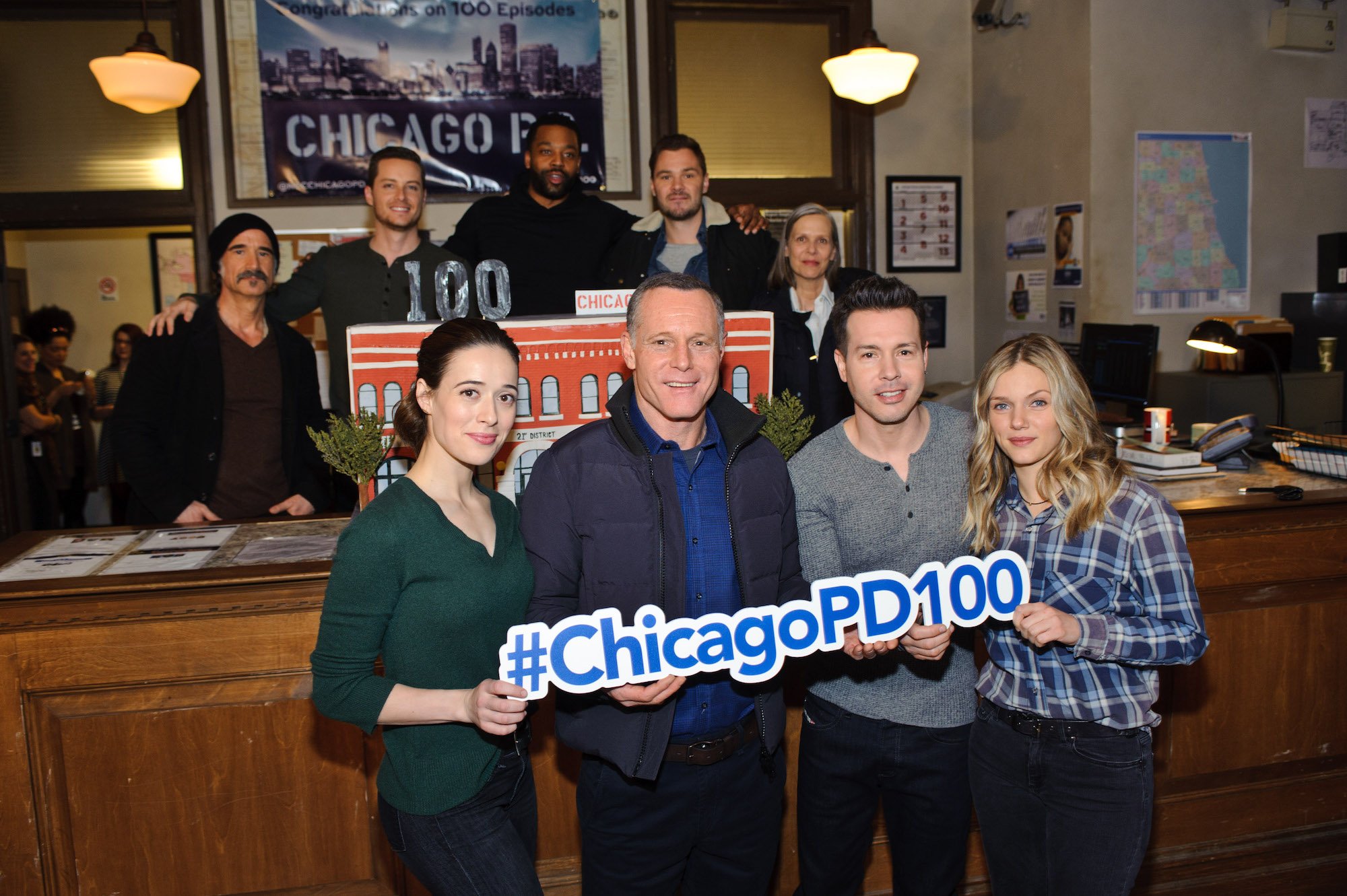 'One Chicago' is from the mind of Dick Wolf
If something feels familiar about the One Chicago franchise, it's probably because the entire series is the brainchild of famed television drama creator Dick Wolf. Wolf is best known for his extensive and long-lasting Law & Order franchise. The original series, which ran from 1990 to 2010 and tied with Gunsmoke as the longest-running TV drama, was set in New York City and followed the ins and outs of the police team and the prosecutors who brought criminals to justice. 
That series produced several spin-offs, but only one remains on the air today. That's Law & Order: Special Victims Unit, the series that's specifically focused on sex crimes and crimes against children. In fact, the star's protagonist, Olivia Benson, has even made some crossover appearances in the One Chicago world. Joined by Detective Tutuola (played by Ice-T), Detective Benson travels to Chicago to track a killer on the run, bringing Wolf's two creative universes together. 
Crossovers define the One Chicago world 
The thing that sets One Chicago apart from other interconnected television shows is that crossovers are not merely special events that occur with a lot of fanfare. Crossover specials — especially for shows that share creative teams and writers — are nothing new, but they're usually rare and often don't do that much to further the plot, standing alone as a kind of one-off from the rest of the story.
In the One Chicago world, frequent crossovers are part of the design, and those who truly want to stay up to date on the entire series will need to tune in for all three shows to stay in the know. Fans are not fazed by this extra level of commitment on their part and are thrilled with the episodes that showcase this kind of interconnection between the first responders across the three series. 
Fans prove 'Chicago P.D.' is their favorite
Recently, the social media account for Chicago Fire announced that all the other social media accounts would be merging under its name, giving fans a single place to come for updates and highlights from all three shows.  While this may make things simpler on fans, the focus on Chicago Fire didn't seem to go over well. 
"I like all three shows so it's whatever but lots of people only watch one or two shows and don't want all that extra news," one fan bluntly responded. Many people jumped in to make it clear that their favorite was Chicago P.D. "Chicago PD is my favorite everybody on there the crew they are awesome I love you all," one fan wrote. Others expressed frustration with the merge: "they're separate shows with separate actors that should maintain separate accounts." 
The announcement on Chicago P.D.'s page was full of even more confusion. "If I was remotely interested in Fire or Med I'd already be following them, so it's a hard pass from me," one fan plainly explained. 
It appears that just because the series' shows are all connected for the creative team doesn't mean every fan is committed to them at the same level — or at all. It will be interesting to see how the merger of the social media accounts impacts viewer experience. Will those fans come around to like the rest of the shows, or will this move push them away from the social media posts completely?