'Chicago P.D.': Fans Think Hailey Is On the Verge Of a Breakdown
Chicago P.D. has long been a fan-favorite among the successful One Chicago trilogy of thrilling TV shows, and the latest episodes have certainly brought the drama and tension to the forefront. The series features an ensemble cast of officers that make up the fictional District 21 police department in the Windy City, and one of those characters has been particularly troubling to fans as we head into a new season.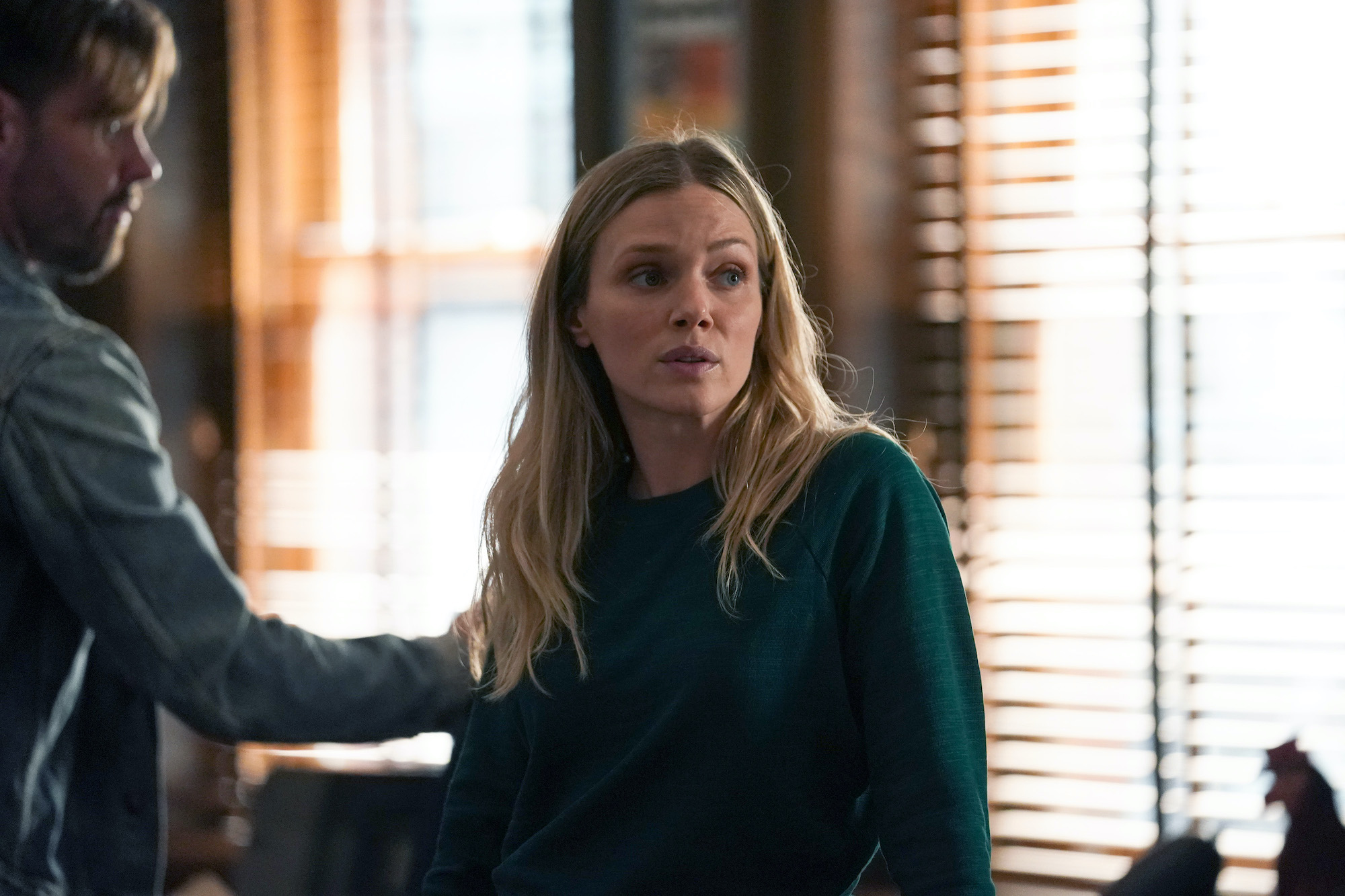 Many fans speculate that Hailey's story is on a downward spiral. Is the officer heading toward a breakdown? Spoilers for season eight's finale ahead!
Season 8 ended with big moments for Hailey
Throughout the show, viewers learned that Hailey was carrying trauma from an abusive childhood at the hands of her father. As the series went on, references to this fact became more frequent, and when her father suffers a heart attack in Season 8, those feelings and memories are put front and center for the officer.
By the end of Season 8, many things have come to a head for Hailey. After she kills a suspect in a terrifying incident, she realizes that she doesn't want to live her life without Jay in it, and she proposes to him in the aftermath. This plotline has the potential to be a stabilizing force for Hailey, who seems to recognize that Jay is a steady and necessary element of her life.
However, the fact that her simmering trauma over her father's abuse bubbled up into her conversation with Jay about forgiveness could be a foreshadowing that it won't be a smooth ride to the altar for the lovebirds. 
Is Hailey headed for a breakdown in Season 9 of 'Chicago P.D.'?
Season 9 is quickly approaching, and Fansided offers some insight into what we might expect from the upcoming episodes. Obviously, we're awaiting Jay's response to the proposal, but looking beyond the immediate cliffhanger is also important. When Spiridakos posted a picture of her and the actor who plays Jay (Jess Lee Soffer) on set, it was a relief for many:
"While the photo doesn't tell us anything about the status of Upstead's relationship with no engagement rings or wedding bands in sight, it's definitely a welcome treat for Upstead fans anxious to see their favorite duo back in action and together on-screen."
Some fans took to Reddit to express worry that things weren't so rosy, however. Some note that the quick change in Hailey and Jay's relationship is a shaky sign. "Really wasn't expecting Hailey to escalate her relationship with Jay so quickly but it'll be interesting to observe the changed dynamic if they do get married," one user noted.
Others noted that Voight's toxicity has spilled onto Hailey and could potentially disrupt her relationship with Jay. One user went so far as to predict a total breakdown from Hailey when confronted with these realities:
"I think Jay would reject her and be upset at her and Hailey would eventually break down in front of him and revealing that she lied and she's scared and all her trauma comes out."
Tracy Spiridakos plays Hailey Upton on 'Chicago P.D.'
Hailey Upton first appeared in the Chicago P.D. world in Season 4, and she brought with her immense skill in the field and baggage from her past. The character — who is portrayed by actor Tracy Spiridakos — was first introduced as a member of the Robbery-Homicide unit before being asked to join Hank Voight's Intelligence Unit, becoming a series regular in the process.
Over the years, more and more of Hailey's past and personality have been revealed through both her professional and personal life details. After she's partnered with Jay Halstead, the pair eventually enter a relationship. Fans are drawn to the way they look out for each other and respect one another's mental health and traumas as well as having one another back's in a potentially deadly job.
Though their relationship is sometimes pitted against the romance between Kim and Adam (at least by fans), many are excited to see the couple's developing love on the screen. 
RELATED: 'Chicago P.D.': Tracy Spiridakos Hinted Hailey Upton's Family History Will Be Explored