'Chicago P.D.' Fans Will Lose It If Jay and Hailey Get Married Before Kim and Adam
The crimes and street-based drama on Chicago P.D. have nothing on the drama occurring in the characters' personal lives.
While fans have watched Jay and Hailey blossom into one of the series' most iconic couples, they've yet to take the next step. Contrast that with Kim and Adam, whose woes have been well-documented while being together for a shorter time, and many are concerned about their favorite police procedural.
'Chicago P.D.': Relationships on the frontline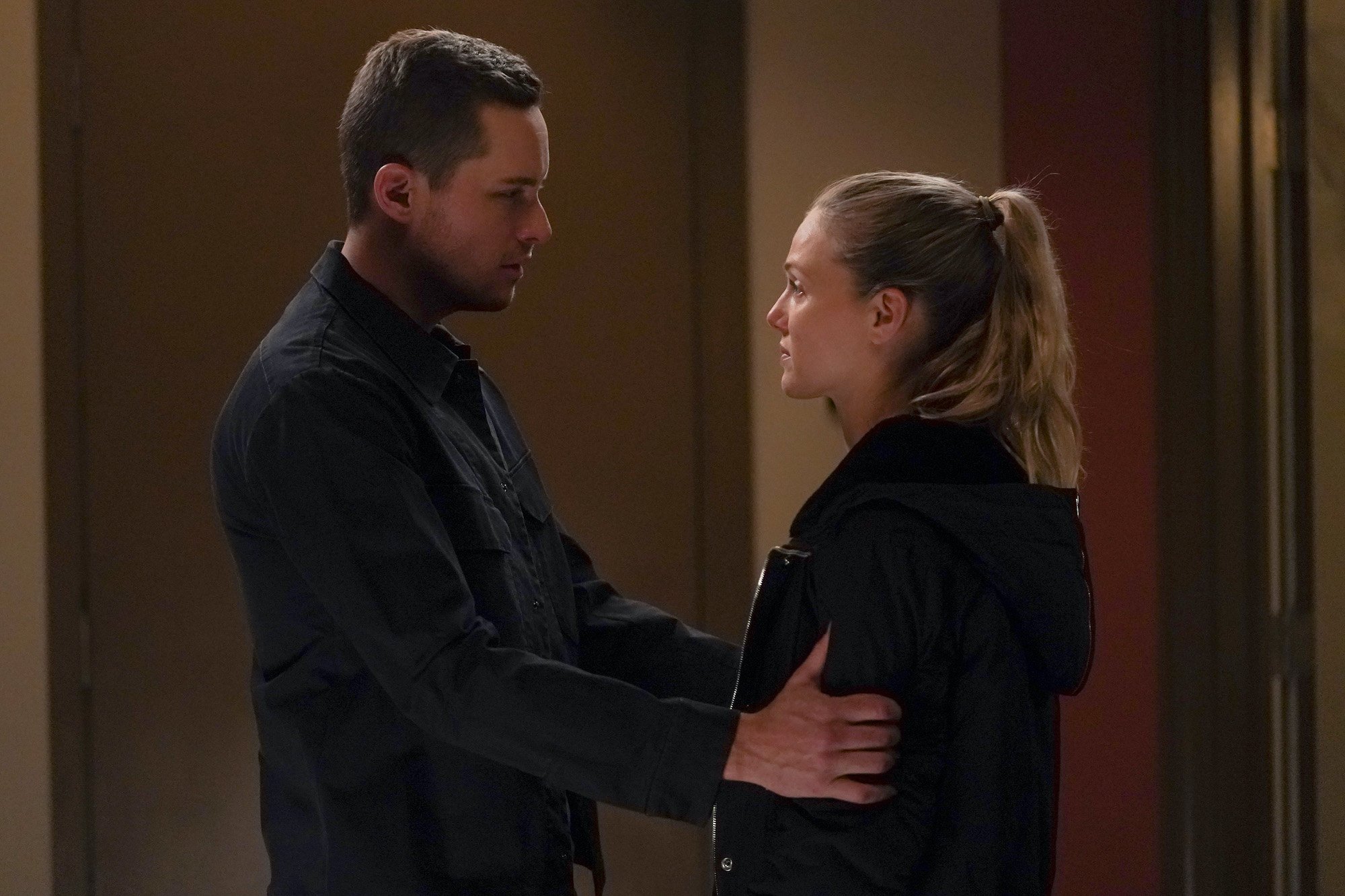 According to the Fandom bio, Jay and Hailey became partners at the beginning of season five following the former's broken relationship with Erin Lindsey. At the same time, the pair started as professional partners without any romantic baggage. However, that relationship of trust and boundaries led to a genuine relationship beyond the badge. 
When Jay was shot in season seven, Hailey realizes how important he is to her, and before long, their relationship blossomed into one of the most loving in the whole Chicago franchise. Compare that to Kim and Adam's relationship. Like Jay and Hailey, these two met on the job and quickly became good friends. That friendship appeared to be in full swing. However, after they shared a kiss while Adam was still engaged to someone else, something changed. 
This awkward affair has plagued the two since then, and while they went in and out of engagement, the refusal to commit while both dated a slew of other co-workers made their story less one of romance and more of people who cannot let go of one another. However, after Kim found out that she was pregnant with Adam's child, the pair appeared ready to marry until a miscarriage added another wrench. Furthermore, Kim adopted a young girl named Makayla that significantly altered their lives moving forward.
While Chicago PD never tried to be like a Hallmark movie, many see Jay and Hailey as the couple most deserving of attention. As such, when it appeared that Kim and Adam were ready to tie the knot, many felt it was a knife to the back of the show's most loyal fans. 
Fans are not happy
Kim and Adam have recently turned into the fan-favorite. As such, after several years of playing 'will they, won't they' with them, many see the focus on Jay and Hailey as a cop-out that only prolongs a relationship that they want to see take on a new form. Jeanne Holden took to Twitter to say that she was done if Jailey got married before Kadam.
"Man, get rid of Hailey, never liked her when she showed up in season 5 or 6 whichever it was. She doesn't fit to me," they tweeted. 
Others agreed. Ty Thomas thinks that the focus on the toxic relationship instead of its healthier counterpart sends the wrong message to the loyal fanbase. "If Jay and Hailey get married, I'm done. Adam and Kim have been through hell and deserve to be together. Pretty pissed right now," they wrote. 
The other side of the coin
While many fans were sickened by the tease about Jay and Hailey, others want to know why one couple has to get married just because another might be toxic. After all, that's not even how things work in real life. A user named Johanna broke it down, writing, "So, you can't be happy for another couple just because yours isn't doing well?"
This type of fan discourse is what makes these late-night network dramas work. Some people want a satisfying portrayal in which happy couples like Jay and Hailey find happiness while the toxic couples like Kim and Adam learn their lessons. On the other hand, others might want a good mixture of both so that the audience can decide which one is best for them. After all, Chicago PD might be about the officers, but it isn't entirely about their lives at work. 
Fans will have to wait and see if either couple follows through. However, regardless of what happens, fans are likely to have opinions in one way or another.