'Chicago P.D.': Hank Voight's Raspy Voice Started With a Coma
The One Chicago trilogy is arguably the best drama on TV right now. The franchise began with Chicago Fire in 2012 and since has crossed over into two mega-popular other dramatic hits, Chicago P.D. and Chicago Med. All three evening dramas owe their success to excellent writers, producers, and the actors that bring the scripts to life. One such character is Chicago P.D.'s Hank Voight, played by Jason Beghe. The rogue sergeant demands authority through his signature raspy voice.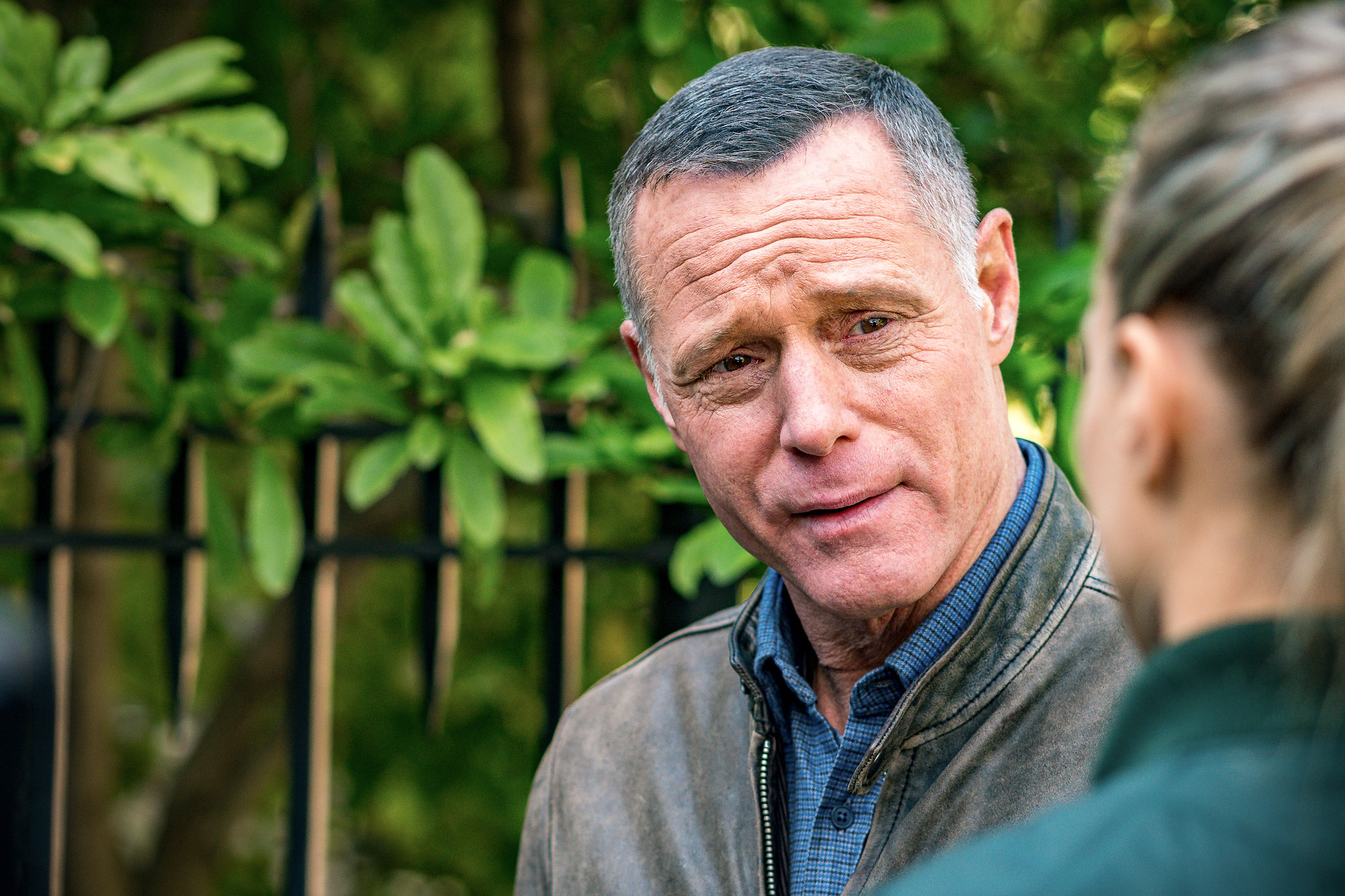 Who is Hank Voight?
Chicago Trilogy viewers met Voight during an episode of Chicago Fire when his character was accused of covering up a drunk driving accident to protect his son. Fans found themselves with mixed emotions over this polarizing character. When he became a lead in the Chicago P.D. spinoff, his decisions continued to be driven by flaws and passion. Many times over the seasons, Voight has made questionable decisions ranging from taking bribes to a possible murder. 
Some have even gone so far as to call Voight the most crooked cop ever. Despite his flaws, however, Voight is not devoid of endearing qualities, including taking in a teenage girl with nowhere to go. Despite poor choices, it is clear Voight is a man with a huge heart. As a sergeant in the Chicago Police Department and the current chief of the District 21 Intelligence, his main motive is to get the job done and have the bad guys apprehended no matter the costs. 
The voice that completes the character
Beghe is the perfect actor to portray the hard, passionate chief of police. His appearance evokes strength and strong will. Voight is a character who has seen a lot and not had an easy life. He has faced turmoil personally as well as professionally. Nothing completes this persona better than his voice full of intimidation.
The entertainment industry has many great actors that thrive on their iconic voices, and Beghe is one of them. His voice crackles as it comes out, almost as if it's filtered through sandpaper. The gravelly tone evokes imagery of someone who has lived a hard life but continues to fight, and that is precisely who Voight is in Chicago P.D. His voice demands respect and attention.
Coma injuries led to Beghe's signature voice
Fans across the internet have questioned and speculated over the root of Beghe's raspy voice. Viewers wanted to know if he was born with a gravelly voice. Did he formulate the sound to complement his role like other actors change their accents and intonation?  It became a conversation big enough that the official Chicago P.D. Twitter account tweeted, "We can confirm that Jason Beghe's voice is just as gravelly and awesome in person."

Beghe himself has addressed his voice, telling Sioux City Journal, "You could brew coffee in the back of my throat," He has further clarified that although he was born with a naturally raspy voice, it became intensified after a near-fatal accident.
In 1999, Beghe was involved in a car accident that led to a lengthy hospital stay. He was in a coma and intubated. Periodically throughout his coma, he would involuntarily yank out his tubes, creating more damage that has resulted in his iconic voice. After a brush with death, Beghe is no doubt thankful for his life, and the twist of fate that developed a unique voice that has only enhanced his career.
Chicago P.D. is a successful show, and over his tenure, Beghe earned a hefty $250,000 salary. His net worth is estimated to be a sizable $9 million.