'Chicago P.D.': Jason Beghe Spills On Season 8 — 'There May Be People Who are Offended'
The prevalence of police brutality has rocked the United States in 2020. While facing the coronavirus (COVID-19) pandemic, incidents of brutality came to the nation's attention. Riots broke out demanding change. Many people also called for a change to the police's depiction in the media and popular culture. Fans wondered what that meant for Chicago P.D. The producers of the series decided not to silent regarding current issues. Instead, season 8 is encompassing subject matter that has Jason Beghe thinking some people might be offended.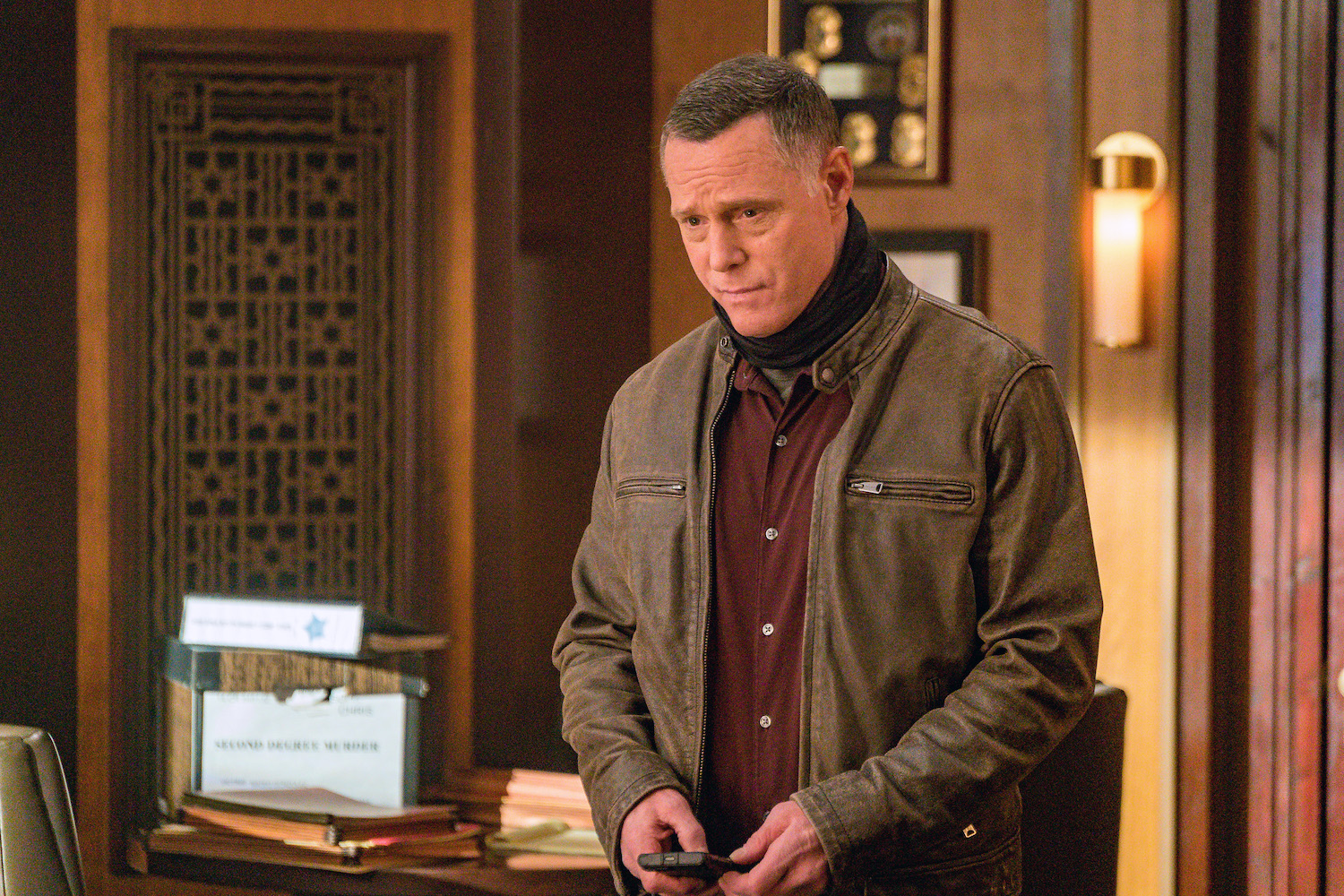 Hank Voight's role
Beghe's character, Voight, has always been a complex character. His induction into the Chicago trilogy was as a dirty cop on Chicago Fire. When cast as the main character on Chicago P.D., Beghe's character received some redemption, but that does not mean that he is entirely innocent. Voight acts as Chief of Police with a passion that often has him teetering on the edge of morality. Known by many as a "bad cop" Voight does his job in a by-all- means-necessary manner and has been involved in police cover-ups. On the other hand, he is always committed to getting the job done. He also has a soft side, always compassionate to victims and the vulnerable. 
Fans of the show wonder how the subject of racism and police brutality will affect Voight. How will he approach the delicate material? Beghe is confident that the new season is thoughtful and sincere. According to Deadline, Beghe told Julian McMahon during a session of Wolf Entertainment's Unscripted YouTube series, "I think we feel a certain sense of responsibility to address these issues, which is fun and challenging. Thankfully we have some good writers and good advisers. I'm really proud of our first scripts, I hope they're not only entertaining. We're trying, without being grandiose, to be useful."
Season 7 finale provides an unexpected segue
RELATED: 'Chicago P.D.': Hank Voight Will Face a Turning Point Next Season
Long before Chicago P.D. writers anticipated the current world politics, the season 7 finale aired. Coincidentally the finale dealt with racism. Detective, Kevin Atwater, the only prominent Black detective in the unit, is sent undercover with Tom Doyle. There was bad blood between the two because Doyle had previously held a gun to Atwater's head, and Doyle was known to racially profile.
Unfortunately, working together didn't go smoothly for Atwater and Doyle on the season 7 finale. Doyle racially profiled a Black man walking down the street, but the man was delivering shoes to his cousin. However, while pursuing the man, Doyle saw drugs in the warehouse the man entered. There was a shootout, and Doyle died. 
Forced to explain how Doyle died, Atwater chose to tell Voight the truth, as reported by TV Insider, "There was no probable cause. Doyle saw a Black man walking down the street and started profiling … He wasn't doing anything suspicious. He was just a Black man in a bad neighborhood holding a duffel bag and Doyle started following him."
Season 8
Following up on season 7, season 8 will directly deal with police reform. TV Insider reports Chicago P.D. cast Nicole Ari parker as the new Deputy Superintendent Samantha Miller. She will be the driving force in pushing Voight and the others on the force to reform. Executive producer Rick Eid. detailed, "Miller wants to abolish the 'warrior cop' mentality and help Hank Voight [Jason Beghe] and Intelligence adapt to the new reality. She views Intelligence as integral in this mission. If she can change Voight, the rest of the police force will follow." Facing hostility from the community and scrutiny from his bosses, Voight must assess whether, indeed, "he's part of the problem or part of the solution."
Voight being central to the reform is perhaps what viewers are most eager and anxious to see. Beghe is not shy about his support of the new material and the approach to his character. He shared his enthusiasm by saying, "… it's fun, but it's a responsibility. There may be people who are offended, there may be new fans," he said. "Who knows what's going to happen, but we're going in both barrels blazing."