'Chicago P.D.': Jason Beghe Volunteers to Help Wrongly Incarcerated Exonerees
Jason Beghe is a member of the cast of Chicago P.D. On that show, he plays a cop. In real life, however, Beghe is helping deliver justice in his own way.
Jason Beghe is a fine actor who's a member of the cast for the show Chicago P.D. On that show, he plays a cop. In real life, however, Beghe is helping deliver justice in his own way: providing much-needed aid and support to wrongly incarcerated exonerees.
So what made him choose to pursue this noble path? Let's take a closer look at who Beghe is, the role he's most well-known for, and the charity he's put so much of himself into. 
Who is Jason Beghe? 
According to his IMDb profile, Beghe was born in 1960. He's appeared in films such as Thelma and Louise and GI Jane. Beghe also had a guest-starring role on the David Duchovny series Californication.
Beghe and Duchovny are actually childhood friends in real life and have appeared on multiple shows together. Beghe has starred on the NBC procedural drama Chicago P.D. since 2014. He's played the same character in multiple TV shows on NBC, including Chicago Fire and Chicago Med.
These shows all take place in the same fictional universe, as they are produced by Dick Wolf. He also guest-starred on Law and Order: Special Victims Unit, another show Wolf produces. 
Who does Jason Beghe play on 'Chicago P.D.?'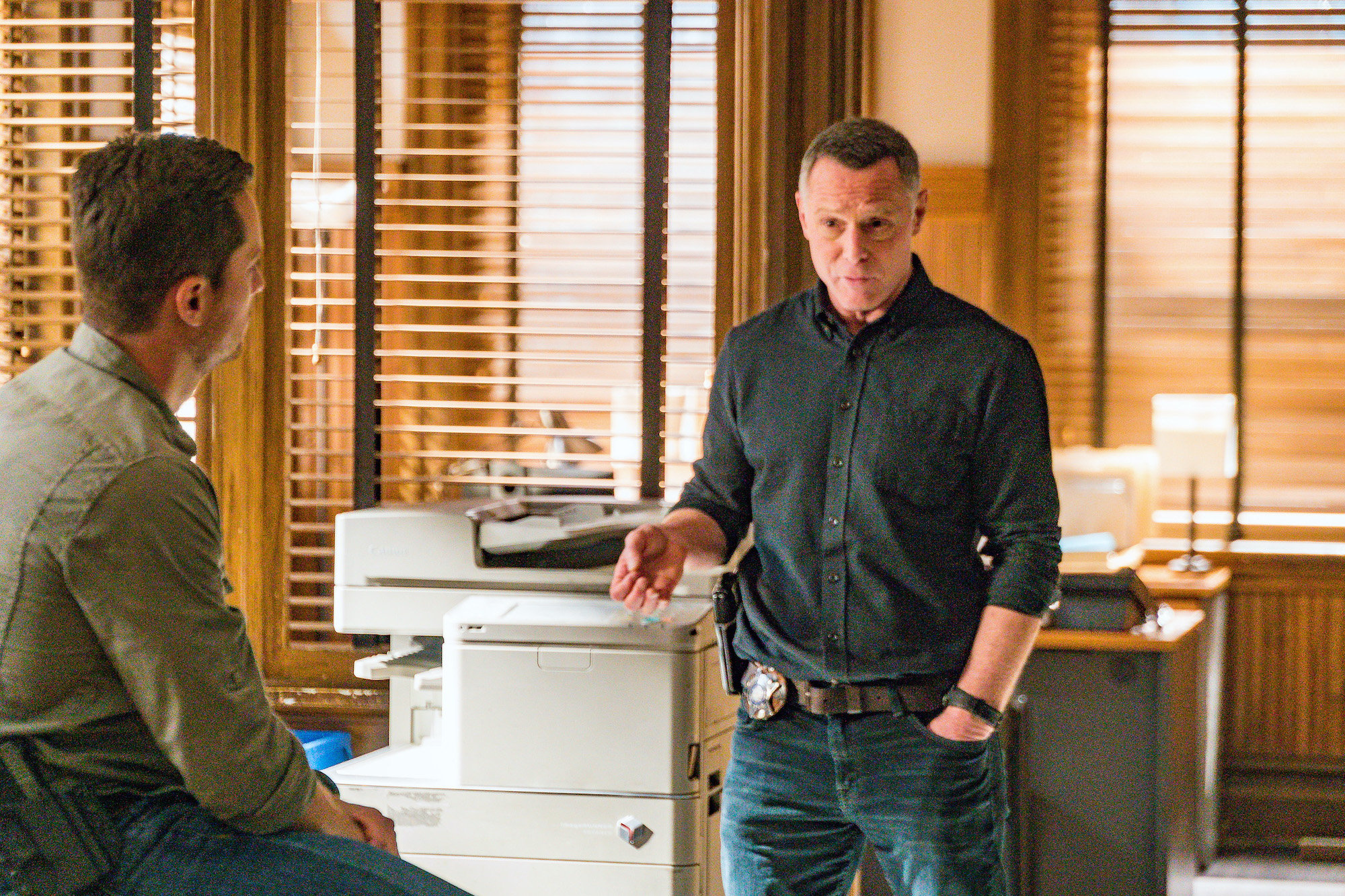 According to the Chicago Fire wiki, Beghe plays a cop known as Hank Voight on Chicago P.D. Voight serves in the Chicago P.D. intelligence unit. As with many TV show cops, he's a good cop but also has a penchant for rule-breaking when the situation calls for it.
Because of this, the show often features Voight being investigated by his fellow officers. Voight is often rumored to be a dirty cop, though this is never proven throughout the show's run. He also helps his son cover up a DUI in a plotline that saw his character eventually go to prison. 
While Beghe's character was incarcerated, it's Beghe's work with incarcerated people offscreen that's helping society change for the better, little by little. 
What organization does Jason Beghe volunteer for? 
Beghe volunteers for an organization called Exonerated Nation. This organization helps lend support to people who have been wrongly incarcerated. According to an interview with Wolf Entertainment, he began working with the org after connecting with a friend of his.
Beghe said that he met a young man named Obie who received a life sentence even though he was innocent. He was incarcerated for 17 long years before receiving exoneration. 
Beghe said that once this man found himself freed, society placed him at a severe disadvantage: 
"When he left prison, he had no social security card, no birth certificate, no reading or writing skills. He had nothing to move his life forward. Now Obie dedicates his life to helping other exonerees. He's taught me so much. For example, about 2% of the prison population is not guilty. That is hundreds and hundreds of thousands of Americans." 
According to Beghe, even after incarcerated people are exonerated, roughly one in 30 receive some sort of financial restitution, and the overwhelming majority struggle to find gainful employment. Exonerated Nation helps exonerees deal with these kinds of issues in an attempt to make their lives as formerly incarcerated people a bit easier. 
On TV, Beghe portrays a cop, but in real life, he's actually helping incarcerated people. This is a segment of society that often struggles for many reasons. For Beghe to recognize this and dedicate a good portion of his time and resources to helping combat it is quite commendable.
Seeing incarcerated people on TV and in the flesh are much different experiences. Beghe's using the fame and status he's gained playing a police officer on TV and is applying it to help incarcerated people when they need it most.