'Chicago P.D.': Jay Halstead is Ready to Get Cozy With Another Officer in Season 8
Emotions have been growing between Jay Halstead, portrayed by Jesse Lee Soffer, and his partner, Hailey Upton, played by Tracy Spiridakos, for some time. The two detectives are part of the Intelligence Team featured on Chicago P.D. on NBC.
As with many television relationships, theirs is complicated especially being professional partners. Neither has wanted to rock the boat.
Jay was an initial character of the show when it first aired in January 2014. He is the older brother of Dr. Will Halstead on Chicago Med, the first of the shows in Dick Wolf's Chicago trilogy. Hailey joins the Intelligence Team toward the end of Season 4, becoming a regular the following season.
Jay's love life history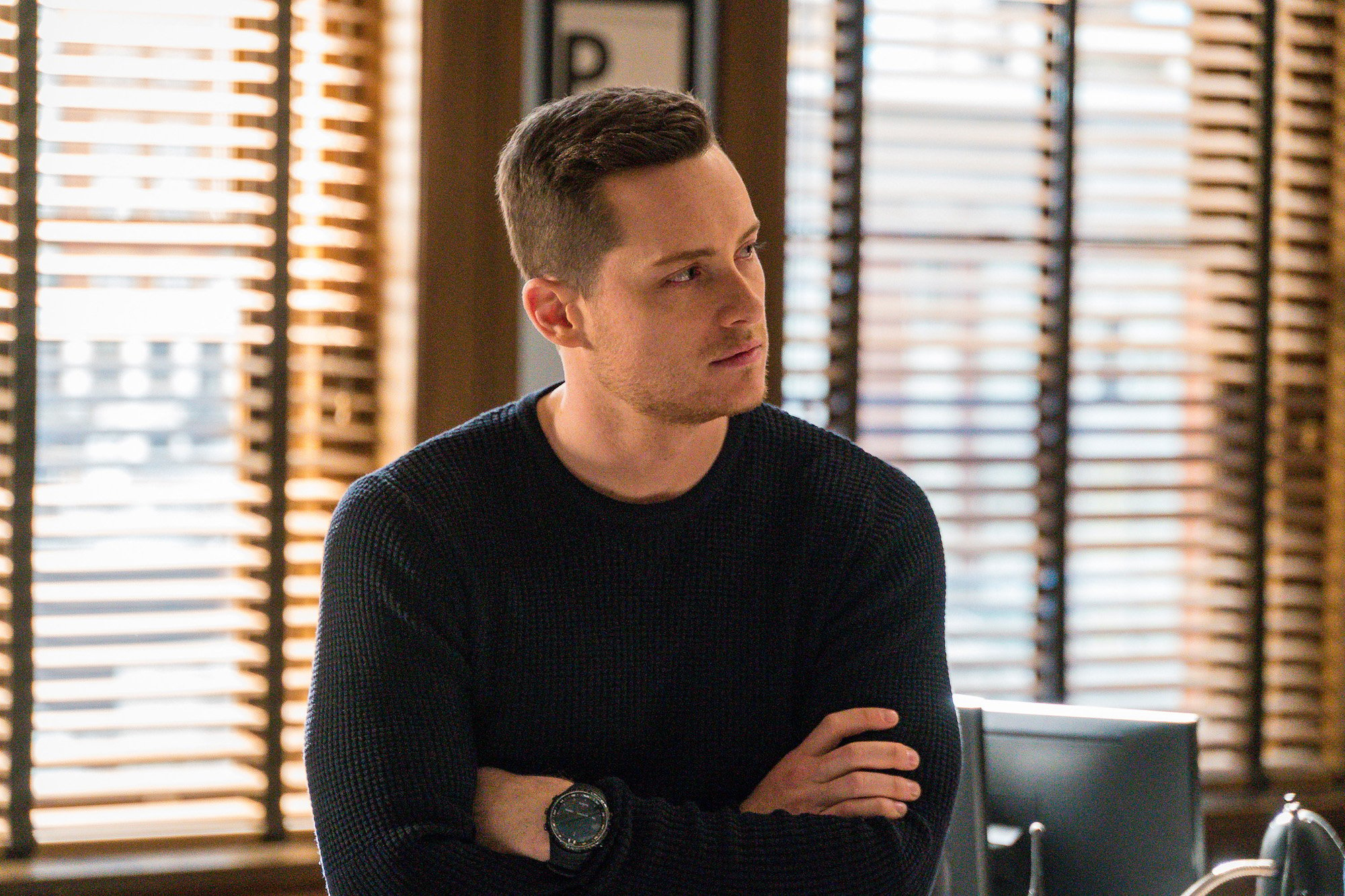 Jay and Detective Erin Lindsay (Sophia Bush) developed feelings for each other during the first season of the show. But, each holds off as the department's command officer, Sgt. Hank Voight (Jason Beghe), rules out dating amongst those who work together. But, by the second season, they started dating assuring their boss that it wouldn't interfere with their work. By the end of the season, Erin broke off the relationship.
It was on-again, off-again into the future until Jay's ex-wife, Abby, appears on the scene. Their divorce had yet to be official, according to Chicago PD Wiki Fandom.
He tells Erin of the relationship, to which she responds that he needs to get his life sorted out. While working on that and when ready to pop the big question to Erin, she has left her job for a new job in New York. Her exit opened the door for Hailey's job on the force and a place in Jay's heart.
Hailey's initial relationships
Jay and Hailey's first encounters were a bit rocky as Upton was working with a different Chicago PD unit with the teams pitted against each other while working on a case. But, when Hailey joined the 21st District's Intelligence Unit, their opinions about each other start to soften. 
Hailey has a brief fling with fellow officer Adam Ruzek (Patrick Flueger) during some downtime of his romance with Officer Kim Burgess (Marina Squerciati). In the long run, Hailey and Adam decide they are better off just friends and break it off congenially.
Romance plans for 'Chicago P.D.' Season 8
According to Chicago PD's showrunner, Rick Eid, fans are going to see the couple make progress in their romance next season.
"We're excited about digging deeper into Halstead and Upton's relationship and exploring whether these two can carry on a professional and romantic relationship at the same time," Eid said, according to TV Guide.
For those who remember when Jay was released from the hospital following a life-threatening shooting in the back, Hailey was about to share her feelings with him. But, a phone call to Jay got in the way. 
Shortly after, Hailey was sent by Sgt. Voight to New York to work with the FBI in the series by the same name in a Wolf crossover event. The reasoning by Voight was that Hailey had crossed too many lines in her role with the unit.
"The problem with crossing lines, you cross enough of them, you forget where they are," Voight told her in the storyline of "Lines." "You don't see them anymore." Of course, Voight knows of that problem all too well and doesn't want it to happen to his detective. "They do things different there," he told her of the FBI. "The lines, they are real clear."
According to TV Insider, Hailey appeared in the finale of FBI because of shortened production time with the onset of the coronavirus pandemic. This also led to a delay in her return to Chicago PD now slated for the beginning of next season.
Chicago One fans cannot wait for their favorite shows to return and the "Upstead" romance to begin in earnest. While all three series, Chicago Fire, Chicago PD, and Chicago Med have been renewed by NBC for three more seasons, delays in production due to the coronavirus may set the schedule back. The three shows normally have season premiers toward the end of September, but this could be delayed into early October or beyond, according to news from One Chicago Center.