'Chicago P.D.': Jesse Lee Soffer Once Kicked Patrick Flueger Directly in the 'Man Stuff' on Set
Chicago P.D. is an action-packed NBC show following Hank Voight's Intelligence Unit. The show has plenty of fight scenes, car chases, and gun use. Oftentimes, the action scenes are filmed using trained professional stunt doubles. That's probably for the best, considering actor Jesse Lee Soffer once kicked his co-star directly in the "man stuff" on set.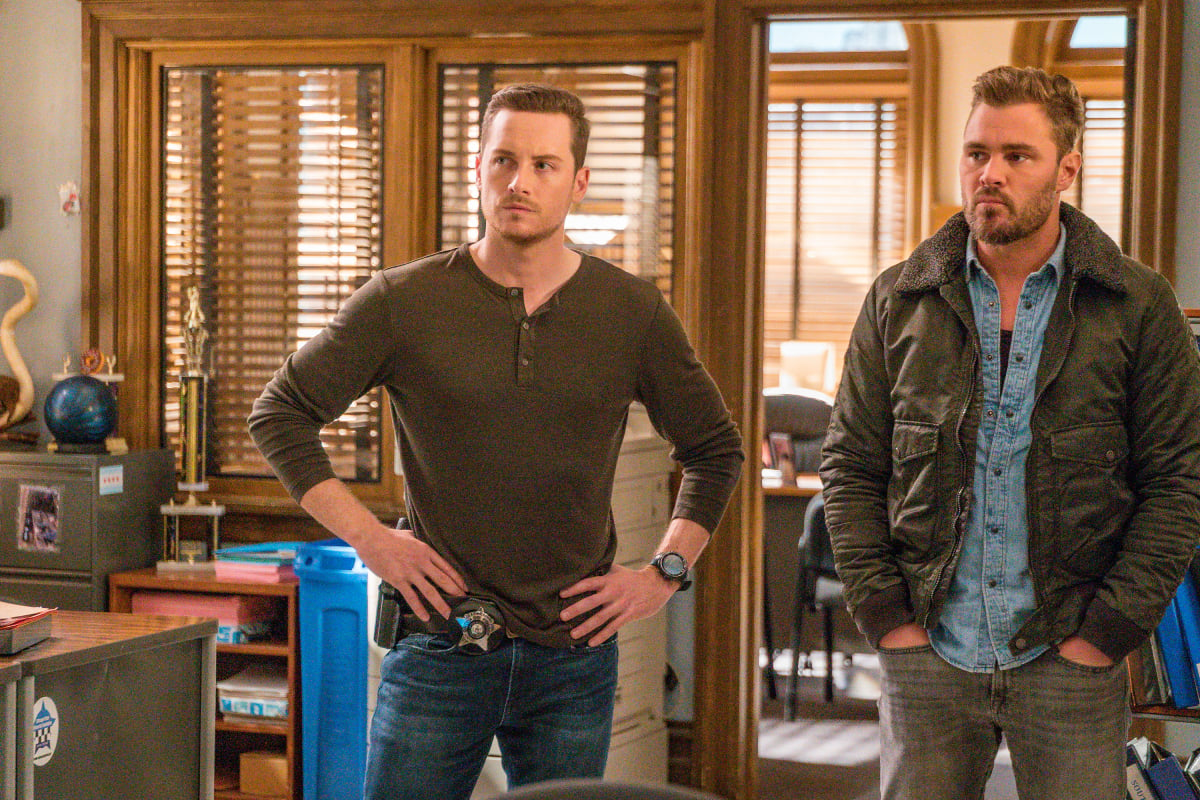 Jesse Lee Soffer loves to do his own stunts
The cast of Chicago P.D. has stunt doubles for good reason. It's safer for trained professionals to engage in fight scenes and car chases most of the time. However, Soffer loves to do his own stunts whenever possible. "I would pretty much do anything as long as they let me," he told DuJour Magazine.
"If someone was like, 'We're doing a car chase, you're gonna flip a car,' I would do it. But there's no way we would really do that, so it's kind of up to the network and the producers as far as safety goes." Soffer was once allowed to use live ammunition during a scene where Jay Halstead blows the hinges off a door.
"We were rehearsing it, and then we got to the real thing, we had SWAT guys there and they were like, 'You know, Jesse's been trained, he knows what he's doing.' So I got to shotgun a door off the hinges," Soffer told the outlet.
Soffer kicked his co-star on the set of 'Chicago P.D.'
Jon Seda, Patrick Flueger, and Jesse Lee Soffer once appeared in an interview with Steve Harvey, and things got pretty wild. Harvey showed a clip of Soffer kicking Flueger on set. The video clearly did not go as planned. Soffer explained that Flueger wore something that should have protected him from the kick. "It's like a cup," he said.
"If you're standing up straight like this and you don't bend your knees there's like a shelf here and it's for when you have to get kicked in the man stuff on a TV show. It protects you," Soffer continued.
"My thought was I wanted to look as Dragon Ball Z as possible and just take that and look at that camera and be like, 'That's right,'" Flueger added. Unfortunately, that didn't work out.
"We thought we'd make an Instagram video basically saying alright Patty you're gonna take it and then you're just gonna flex and look like a tough guy cause you took it," Soffer explained. "Instead of standing straight up like he was supposed to he kind of bent his knees a little and I just made full contact," he continued.
'Chicago P.D.' returns for season 9
Although many actors have come and gone, Soffer and Flueger have returned for Chicago P.D. Season 9. Fans are dying to see how the drama between Halstead and Voight and the romance between Ruzek and Burgess will unfold. Chicago P.D. airs Wednesdays at 10 p.m. EST on NBC.