'Chicago P.D.' Kim and Adam Could Reunite Next Season and Fans Can't Wait
A part of the One Chicago trio, Chicago PD came two years following the premiere of Chicago Fire and three years before Chicago Med first aired. Produced by the team of Dick Wolf and Matt Olmstead, Chicago PD, Fire and Med are each equipped with great casts and writing teams.
There's little doubt that the fan-favorite characters on Chicago PD are those of Officer Kim Burgess, portrayed by Marina Squerciati, and Officer Adam Ruzek, played by Patrick John Flueger. When the show first aired in 2014, Burgess was a patrol officer although she and Ruzek worked in Chicago's 21st district. They became fast friends from the beginning with a shared opinion of how Sgt. Trudy Platt (Amy Morton) manages officers within the district. But soon, their friendship kindled into more.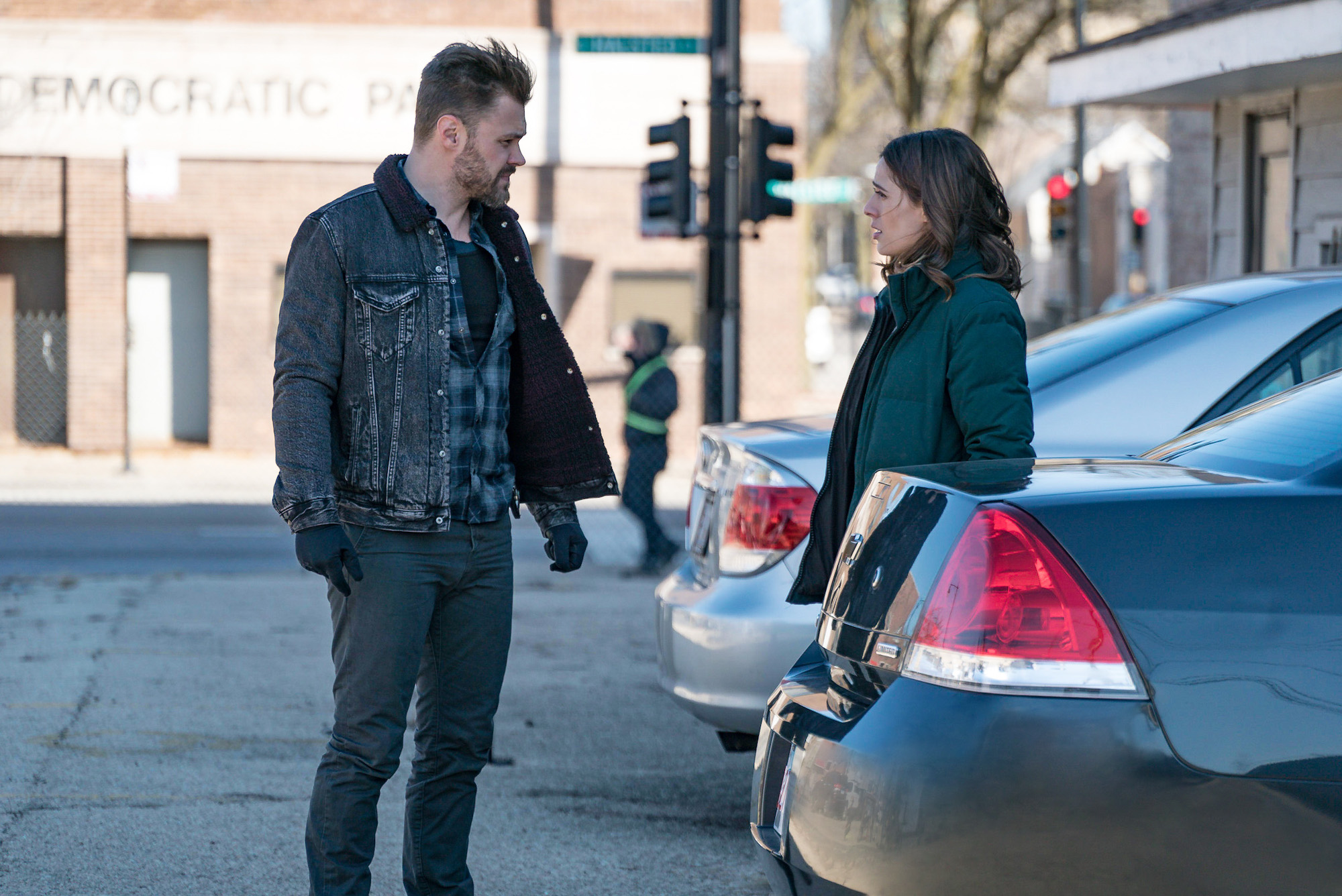 The on-again, off-again romance of Burgess and Ruzek
During Season 1, Burgess is single, Ruzek is engaged. Due to their obvious feelings for each other, they shared a kiss mid-season despite Ruzek's other relationship. By the end of the season, we find Burgess and Ruzek between the sheets.
Their involvement grows and when Burgess is shot on the job, Ruzek realizes just how intense his feelings are for her. Previously hiding they were dating, they share their relationship with their team and Ruzek strikes up a locker-room proposal which Burgess accepts. However, with time Burgess comes to feel Ruzek has commitment issues and calls off their engagement.
Burgess goes on to date fellow officer Sean Roman (Brian Geraghty) for a while and then has a relationship with a federal prosecutor and a political consultant. For a while, Ruzek takes up with Det. Hailey Upton (Tracy Spiridakos) who works in the same unit, but they later agree to be just friends.
Almost parents
By last season, Burgess and Ruzek spend a night together and to her surprise she ends up pregnant, learning so through a blood test when she gets an injury attended to at Chicago Med. Sharing the news with Ruzek, she gives momentary thought to terminating the pregnancy but changes her mind. As the two get closer and discuss co-parenting, she is designated as a call-center officer.
One call from a sex-trafficked teen, sends Burgess out, against orders, to save the girl. In a brutal confrontation, Burgess bursts into the crime scene and is beaten in an attempt to save the girl. Followed in by fellow officers, including Ruzek, the girl and Burgess are saved.
We then see Burgess sitting in a hospital bed staring out the window as she is told by a doctor that she has lost the baby. Ruzek comes in sits next to her on the bed, says he will be right there with her, and gently takes her hand.
What's next for Ruzek, Burgess, and Chicago PD?
It's obvious the two love each other and have an unbreakable bond, but whether they can come out on the other side together is yet unknown. According to CinemaBlend, Flueger has said of his character, that Ruzek, has "always loved Burgess." Squerciati said Burgess is "dead inside." She doesn't seem to want help from Ruzek or anyone."She loves too much, she hurts too much and so she wants to shut that part down," Squerciati explains.
Along with Chicago Fire and Chicago Med, Chicago PD has been renewed for three more seasons. When their seasons will start has yet to be announced. We can expect the three to air again on Wednesday nights. Just what will happen between Burgess and Ruzek in the future? Early on we can most likely expect more of Burgess's independence, while Ruzek will continue to try to show her that he is there for her.
Representatives of the show recently posted NBC's fall lineup on the Chicago PD Twitter page. Responses revealed that fans want to see Burgess and Ruzek get together. One person responded, "Can't wait for some Burzek feels and a KISS PLS !!" Another said, "They need to hook up and stay that way."