'Chicago P.D.' Kim and Adam's Devastating Loss Could Bring Them Back Together
Plenty of drama exists at the center of Chicago P.D., with this season's finale being that of Atwater calling out racial profiling in the police force. This is not the only story going on, however. Romantic plots sideline each episode, with one of the most celebrated being Kim Burgess and Adam Ruzek (Marina Squerciati and Patrick John Flueger).
These two police officers first met in Season 1 and found themselves romantically attracted via an emotional reaction to their sergeant. Regardless, they decided to break up by the end of that first season. They occasionally ended up back together, only to break up again. Not until Kim became pregnant did it look like Burzek might finally marry. Then, a tragedy hit this last season.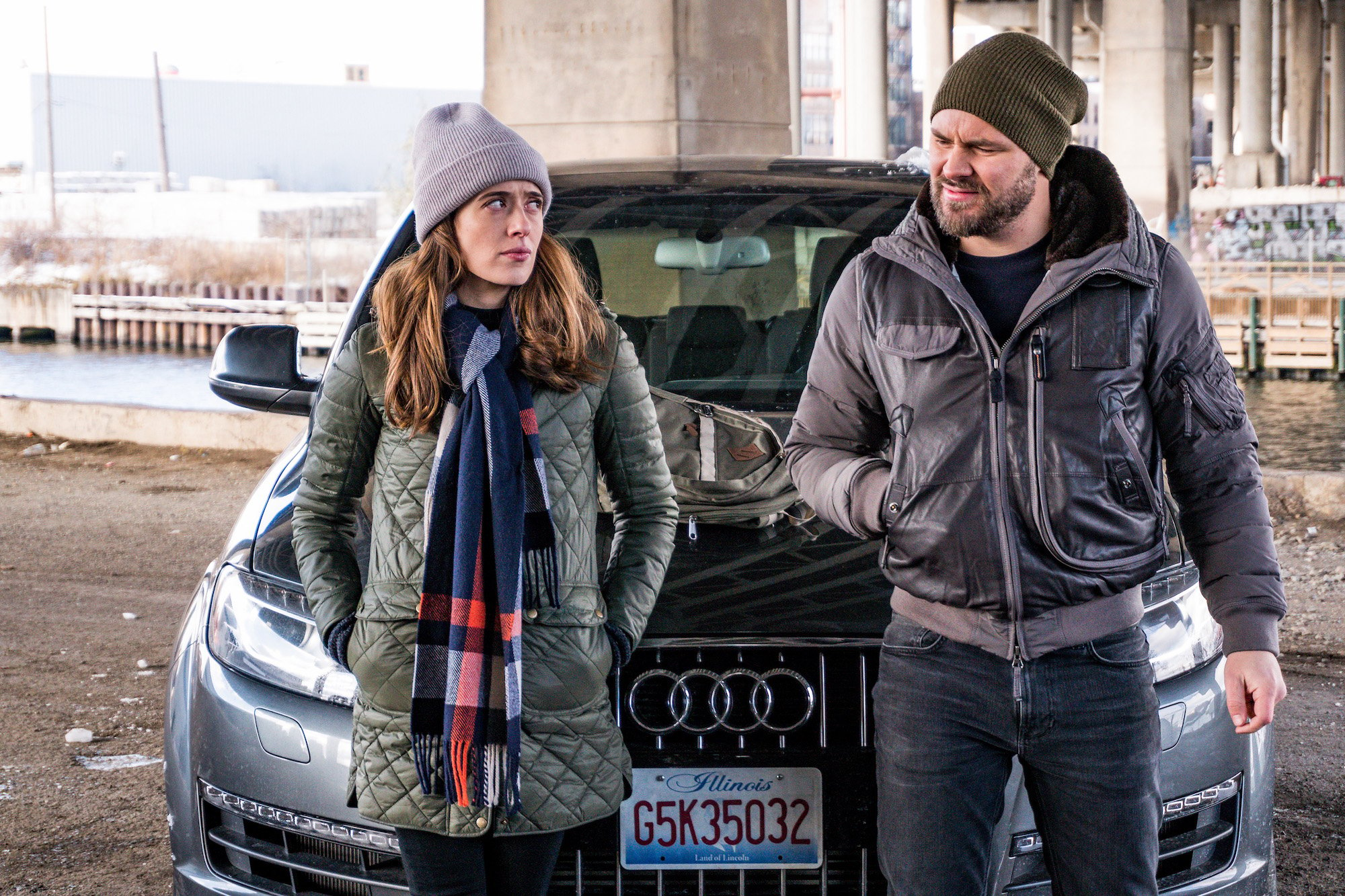 Looking back at the Burzek relationship
Other cop shows have shown how having a relationship between fellow officers can wreak havoc. A good example of this is Blue Bloods and the tepid relationship between Jamie Reagan and Eddie Janko (Jamko). Both of them have had their share of headaches due to internal issues working for the NYPD.
The Chicago P.D. is just as turbulent. Having Kim and Adam trying to maintain a relationship was virtually impossible due to police politics and other situations. No wonder they broke up at end of Season 1 (after Adam proposed) and ultimately ended up dating other people. Kim seemed the most eager to move on to other guys working within law enforcement.
Once in awhile, Burzek would resume, with things coming to a head when Kim became pregnant this last season. Toward the end of the season, a major tragedy unfolded for Kim. Based on how couples are usually brought together by emotion, it could bring them together once and for all.
Kim suffered a miscarriage in the most tragic way
RELATED: 'Chicago P.D.' Fans Love Officer Burgess and Are Heartbroken Over What Her Job Cost Her
Everyone was reminded that the job Burgess has is more than a little dangerous. Despite being pregnant and Ruzek agreeing to help her raise the child, Burgess insisted on no maternity leave. The department had her working as a 911 dispatcher to keep her safe. After taking a call from a young girl in distress, Burgess ended up taking on sex traffickers, latter of whom took her hostage. The trafficking group subjected Burgess to torture, she ended up suffering a miscarriage.
Viewers were not happy about this horrific outcome, something not unusual as the show continually pushes hot buttons with their plots. Even Marina Squerciati said she was disturbed by the plot, if still being compelling for an actor. Said Squerciati in a TV Line interview: "I felt devastated and, alternatively excited, because I thought it was so well-written. So as an actress, I was thrilled. As Burgess, it's pretty awful".
What will Season 8 bring for Kim and Adam?
Ruzek came to the side of Burgess when she suffered the miscarriage. It showed them holding one another's hands from her hospital bed, giving hope that maybe they will become closer after stops and starts.
One thing giving this more power is most couples who stay together are drawn by an emotional loss. Losing an unborn child is one of the most gut-wrenching things ever occurring in life, especially when it could have been prevented.
Having Kim and Adam get back together might have a longer delay than expected. Chicago P.D. had to cut its season short because of coronavirus (COVID-19), including doing a season finale not originally intended.
While the plot of Atwater dealing with internal conflict and racism will take precedent next season, Adam and Kim getting back together might be a part of it. Perhaps this would have happened earlier had something even more dramatic in the real world not have occurred.