'Chicago P.D.': LaRoyce Hawkins Reveals Atwater Still Has Growing to Do This Season
Chicago P.D. plans to introduce topics that reflect the social climate. One of the most popular characters is played by LaRoyce Hawkins.
Chicago P.D. plans to introduce topics that reflect the current social climate. The protagonists will go through tough situations as the show explores the nature of law enforcement. One of the most popular characters is Atwater, and he plays a crucial role in the series. 
Similar to reality, Atwater will have to confront racial bias in the police force this season. Actor LaRoyce Hawkins explains the character will grow as a person. 
LaRoyce Hawkins is an actor on 'Chicago P.D.'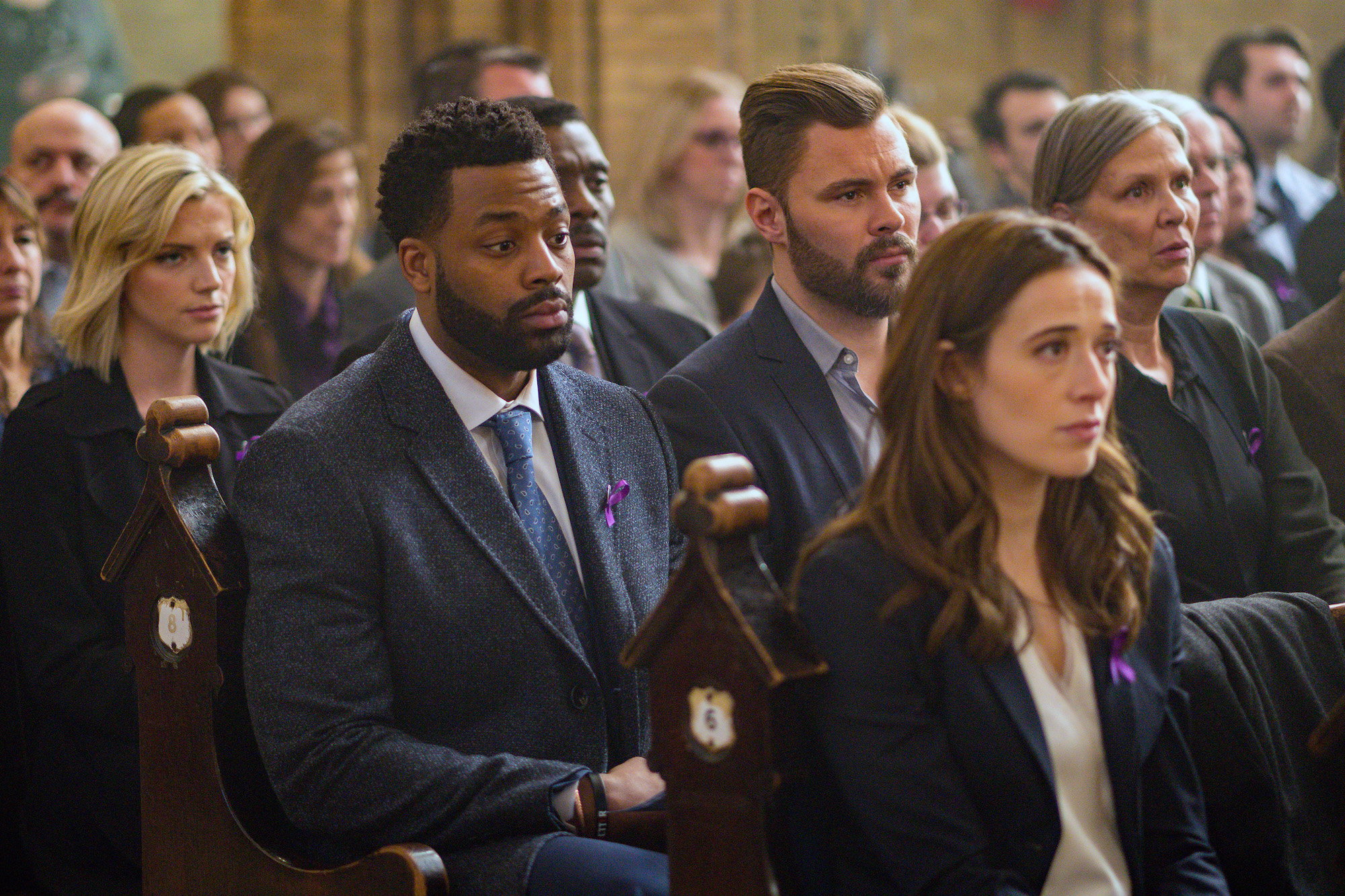 Raised in a southern suburb of Chicago, Hawkins was born on May 4, 1988. In high school, he won the title of state champion in comedy speech writing. He attended Illinois State University, where he majored in theater arts. 
During his college years, the actor performed stand-up comedy and got his first major role in The Express: The Ernie Davis Story. Hawkins has made guest appearances in a couple of shows. The star landed the role of Officer Kevin Atwater in Chicago P.D. 
Atwater is one of the main characters on the show, and not much is known about his background. He used to be a patrol officer at the 21st District, but he now works with the CPD's Intelligence Unit. Hawkins made several appearances as Atwater in Chicago Fire and Chicago Med. 
Most of Hawkins' career has been working on the Chicago franchise. However, he has appeared in a couple of films like Canal Street. The star also has a recurring role in a comedy series titled South Side. 
Atwater faces racism in the show
Chicago P.D. got renewed for a couple of more seasons, and season eight first premiered in November 2020. The series returned after months of significant events that have occurred in the United States. The show will be addressing heavy topics, and Atwater is facing themes like racial injustice. 
In the show, Atwater teams up with another cop named Doyle. Doyle ends up racially profiling an innocent person and gets fatally shot. Despite his family having close ties with the police department, Atwater reveals the truth. 
The finale of season seven ended with Atwater getting surrounded by his colleagues. The newest season will have the character come head-to-head with institutional racism within the police force. When he refuses to change his story, Nolan begins to harass him by planting drugs in his car. 
The push for racial justice will have the protagonist confront different aspects of his identity. Specifically, being a dedicated police officer and a black person. Atwater stands up to Nolan by telling him that he will tell the media how he got intimidated into resigning for reporting racism. 
Atwater has some personal growth this season
There are big plans for Atwater in Season 8. So far, there are only three episodes out, but he faces the struggle of doing his job while dealing with racial insensitivity in the police department. Actor Hawkins reveals what is in store for his character. 
In an interview with ET, the star mentioned how the show portrays people trying to navigate through a pandemic and social unrest. Some characters will discover personal truths, and Atwater will have plenty of room to grow more as a protagonist. 
"As we watch Atwater and his truth unfold, he has a pretty dynamic assignment ahead to not just be a cop and an officer that we trust but also a Black man and staying true to his culture and to what he understands the truth to be," Hawkins stated. 
The actor explained how he learned a lot from portraying Atwater. The character is trying to hold onto his truth and manage his vulnerability.