'Chicago P.D.': LaRoyce Hawkins Won a 'Best Fake Chicago Cop' Award
While many television shows deal with inequality and racial injustice, perhaps none present these issues better than Chicago P.D. A lot of that has to do with director Eric LaSalle and actor LaRoyce Hawkins, who portrays Officer Kevin Atwater, a member of the Intelligence Unit of the 21st District. 
Until the current season, Hawkins, who has been with the show since its premiere in 2014, has been the only black cast member representing an officer within the unit. Through the years, we have seen his character become increasingly important while handling many difficult issues.
The character of Atwater through Season 7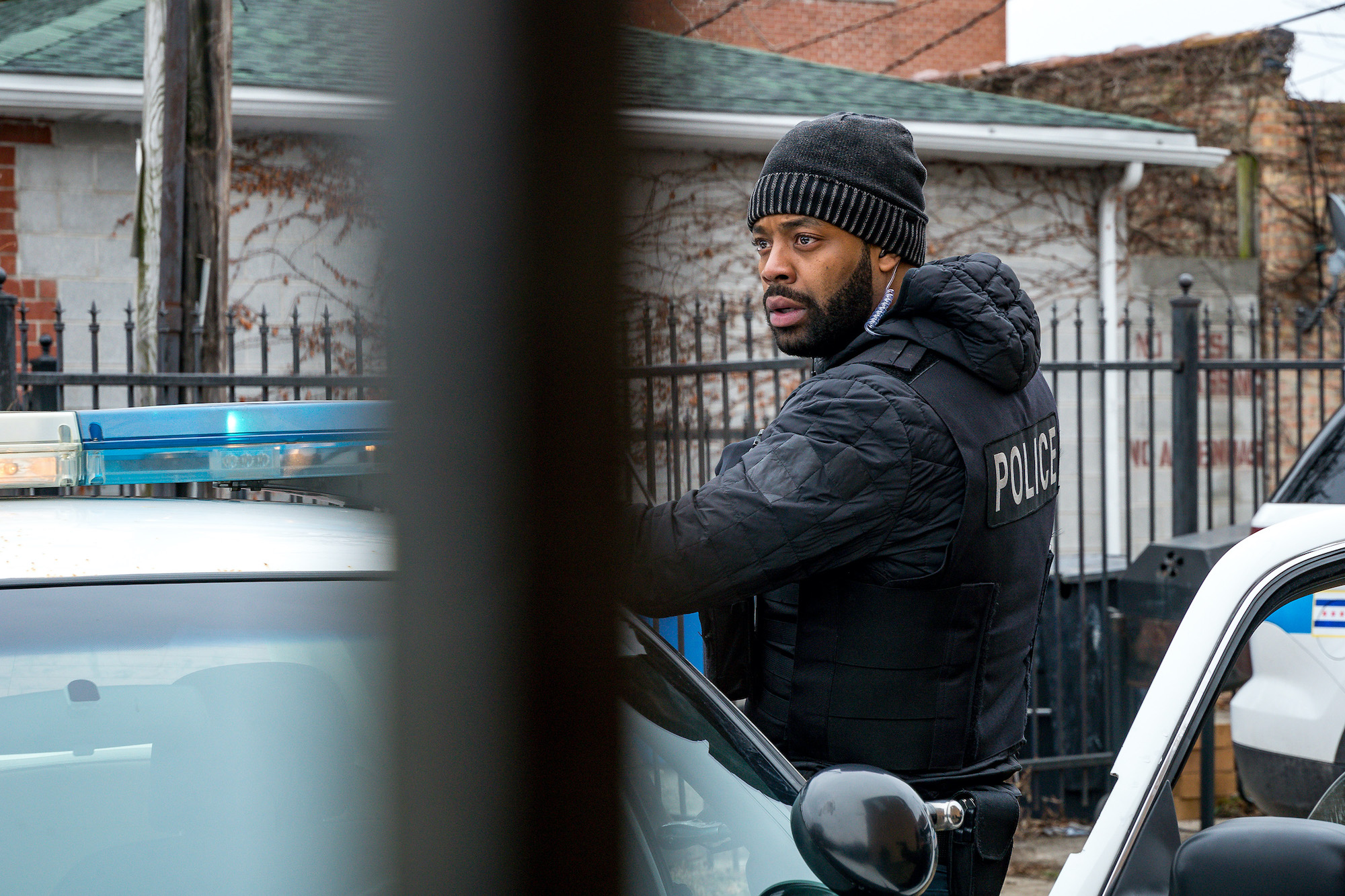 In its first season, Atwater was a street cop partnered with fellow officer Kim Burgess (Marina Squerciati). By the end of the season, he was named to the Intelligence Unit. Being the only African American officer in the unit, Atwater goes undercover in situations where the rest of the team cannot.
By Season 6, some episodes became centered around Atwater. "He loves his job and his colleagues and his community," Hawkins said of his character. "But he has to make some decisions that will affect him. But Kevin is going to be different from here on out." Different because he is dealing with choosing community over being a police officer, in the episode "Black and Blue."
Later that season, in an episode titled "Night in Chicago," Atwater is undercover and riding in a car with a suspect. The two are pulled over by two white police officers and treated badly.
In the end, the suspect was shot and killed, and Atwater was arrested, as he would not disclose that he was an undercover cop. Hawkins considered it "one of the most powerful and history-making storylines in the era of police dramas."
Hawkins's powerful acting
The issues being produced and represented by Hawkins's performances have helped to drive Chicago P.D. up in its ratings. In 2020, the show ranked #7 in Nielsen ratings, just behind its companion show, Chicago Fire, according to the Nielsen website. The two shows along with Chicago Med are NBC's top shows save for Sunday Night Football, which is ranked No 1.
In the Season 7 finale, Atwater again has to deal with one of the racist cops, this time working alongside him. That cop, who fired first, is shot and killed. Atwater now has to further deal with the proverbial "Blue Wall," when he chooses to tell the truth over covering for a fellow officer.
"I knew it was important for us to do a few things, and one of them was to uplift the image of the Black man and allow our audience to reimagine policing as we understand it," Hawkins said of his role, according to the Chicago Sun-Times. "I knew that change is something that the world needs. Change was a theme of episodes my character was going through."
Some wish Atwater was a real cop. In Chicago, he was recently named "Best Fake Chicago Cop We So Wish Wasn't Fake." The award falls under the Best of Chicago 2020: Voices/Activism category. "… this season the inner struggle of right versus wrong, Black versus blue of Officer Kevin Atwater got real," according to Newcity. "A choice had to be made and the season finale turned into a reenactment of something many Black Chicago police officers probably have to go through."
Where does Atwater go from here?
After being brutally attacked in front of his home one night by other police officers, has only angered Atwater further. However, he knows he needs to keep his anger in check while continuing in his career with the Intelligence Unit.
Just how the storyline of Atwater versus the rest of Chicago's police force outside his unit will progress, we will have to stay tuned to see. The reality of the situation has also been an awakening for his fellow officers who continue to stand with him.
Soon, Atwater will not be the only African American in the unit, as a new officer, Jalen Walker (Cleveland Berto), joins the team. Walker comes from a different background than other members of the unit, many of whom grew up on Chicago streets.
Walker, however, is more of a scholar and turned down a position working on Wall Street to help maintain law and order on the Chicago streets of the 21st District.