'Chicago P.D.': Marina Squerciati Said Burzek 'Probably Will Get Married'
'Chicago P.D.' fans have wanted to see Burzek get together — and Marina Squerciati gave them some hope.
Chicago P.D. continues to entertain massive audiences every week. The NBC police drama just finished up its eighth season, leaving fans with a shocking finale. Fan favorites Burgess and Ruzek played a prominent role this season, and their spotty relationship constantly leaves fans begging for more. 
Many fans are hoping for a reunion between Burgess and Ruzek sometime in the near future. The two officers certainly seem destined to be together–if they could just get out of their own way. Even the actors that portray these characters are hoping for a happy ending. Marina Squerciati shared her personal feelings about the couple in a recent interview.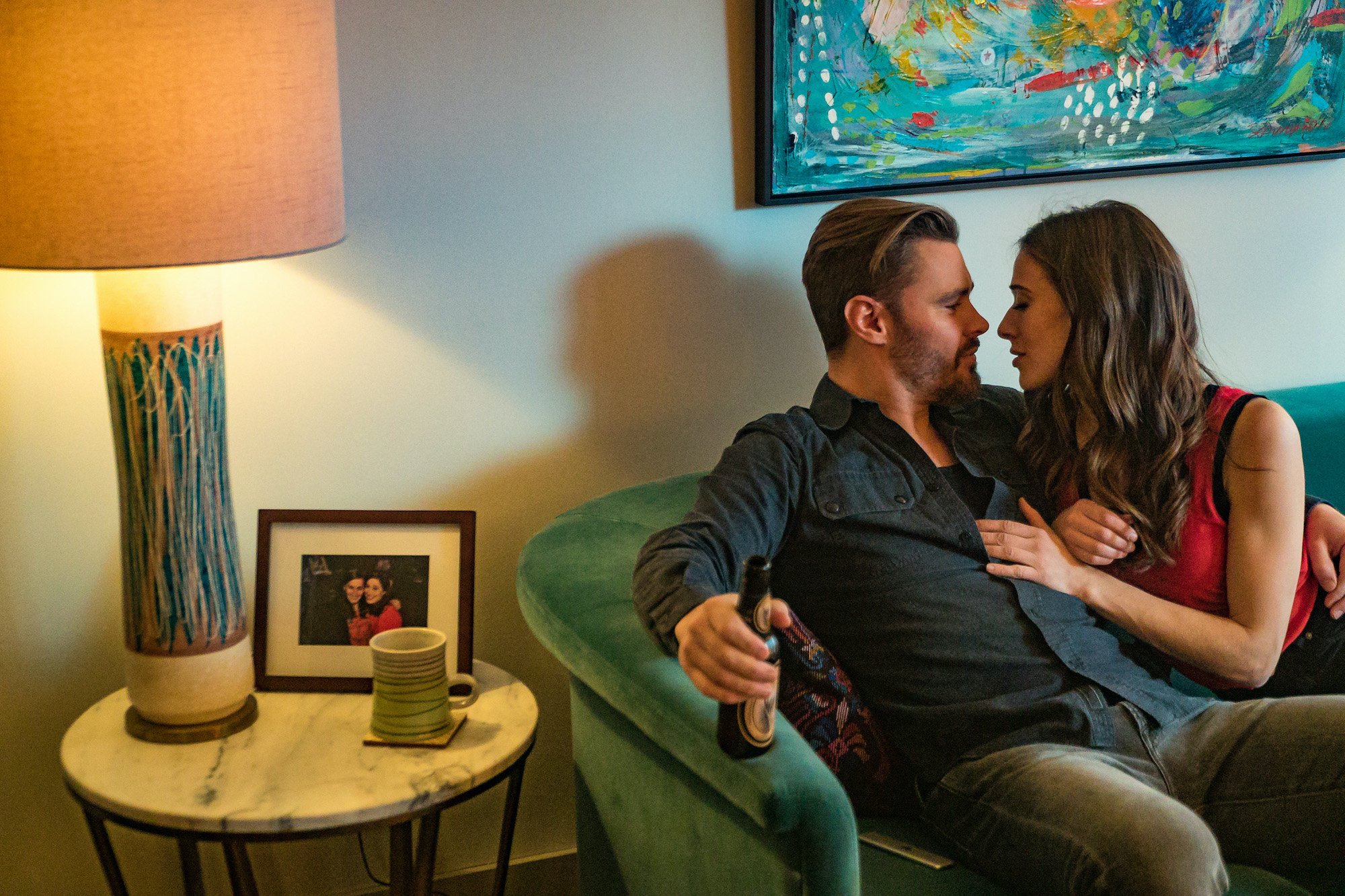 Who is Kim Burgess?
Kim Burgess (played by Marina Squerciati) is a police officer with the Intelligence Unit of the Chicago Police Department. Burgess was a former flight attendant and started out as a patrol cop before moving up through the department. 
Burgess has always had a big heart, willing to help those less fortunate, no matter what the cost. In an early season of the series, she responded to a call for a theft at a store. It turned out the woman was stealing food to feed her children, and Burgess ended up paying for her groceries and letting the woman go. 
Burgess is typically easy to work with and forms strong bonds with her partners. Her partner from the first season, Kevin Atwater, was actually promoted to Intelligence instead of her, but she took it all in stride. Her next long-term partner was Sean Roman–the two also formed a romantic relationship. After Sean, she went through several partners, including Alvin Olinsky and Antonio Dawson. 
Who is Adam Ruzek?
Adam Ruzek (played by Patrick John Flueger) is also a police officer with the Intelligence Unit of the Chicago Police Department. Ruzek has a quick temper, but he can also be loving and caring. He is fiercely protective of his friends and loved ones. He often makes impulsive decisions, which has caused tension between him and the rest of the team. 
Ruzek is one of Chicago P.D.'s most complex characters, having taken audiences through a wide range of emotions. His need to please others paired with his impulsivity is probably the main cause behind his numerous failed relationships. He was engaged several times but never made it to the altar. 
Throughout the series, Ruzek and Burgess have had a complicated, on-again, off-again relationship. They keep it a secret at first, but eventually the rest of the team finds out. They endured a lot together, including the loss of their unborn child. Despite their love for one another, they haven't been able to make it work. 
Will Burgess and Ruzek ever end up together?
Burgess and Ruzek have spent years loving each other, but they just can't seem to get their act together. Burgess was pregnant with their child in season seven, but when she attempted to save a young girl involved in a sex trafficking ring, she was violently beaten. The beating resulted in a miscarriage, and the loss of their baby drove a wedge between Burgess and Ruzek.
In season eight, Burgess ends up taking in a foster child, Makayla. She and Ruzek found Makayla wandering the streets alone, and then discover that her family was murdered. Eventually, Makayla's remaining family decides they don't want to take care of her, and she ends up in the foster system. Burgess had developed a bond with her, and decided to take her home. 
Although Burgess and Ruzek aren't together, they are still close friends and their relationship seems to be growing stronger again. Ruzek was hesitant about the idea of Burgess taking Makayla in and reminded her that the little girl can't replace their lost child. Some fans think that the issue with Makayla might drive them apart again, but Marina Squerciati (who plays Burgess) believes that her character and Ruzek are too strong for that. 
Fans will be delighted to hear that Squerciati thinks it's very possible that her character will end up marrying Ruzek someday. In an interview with TV Insider, the actor revealed her opinion on the couple, "I think there's always hope for them. They're the eternal couple. They probably will get married in Season 15, but who knows? They can't seem to get their stuff together." 
Only the writers know for sure, but many fans agree with Squerciati. They may have to wait a while, but they're pretty confident that Burgess and Ruzek will finally end up together one day — as long as Burgess survives after that shocking season finale.