'Chicago P.D.': Nadia's Murder Was 'Never Part of the Plan', Showrunner Revealed
Chicago P.D. is known for hooking viewers onto characters and then killing them off to advance the storyline and keep viewers glued to their seats. Showrunners have mastered the art of leveraging by unexpectedly writing off some of the beloved characters. However, it is sometimes less jarring when a minor character dies since the show needs high stakes that accompany real consequences without having to kill off the main characters. Removing a minor character, therefore, usually feels like a safe choice. 
When Nadia died in Chicago P.D., fans were utterly shaken and devastated despite her being a minor character. However, showrunner Matt Olmstead recently revealed that her murder was never part of the original plan.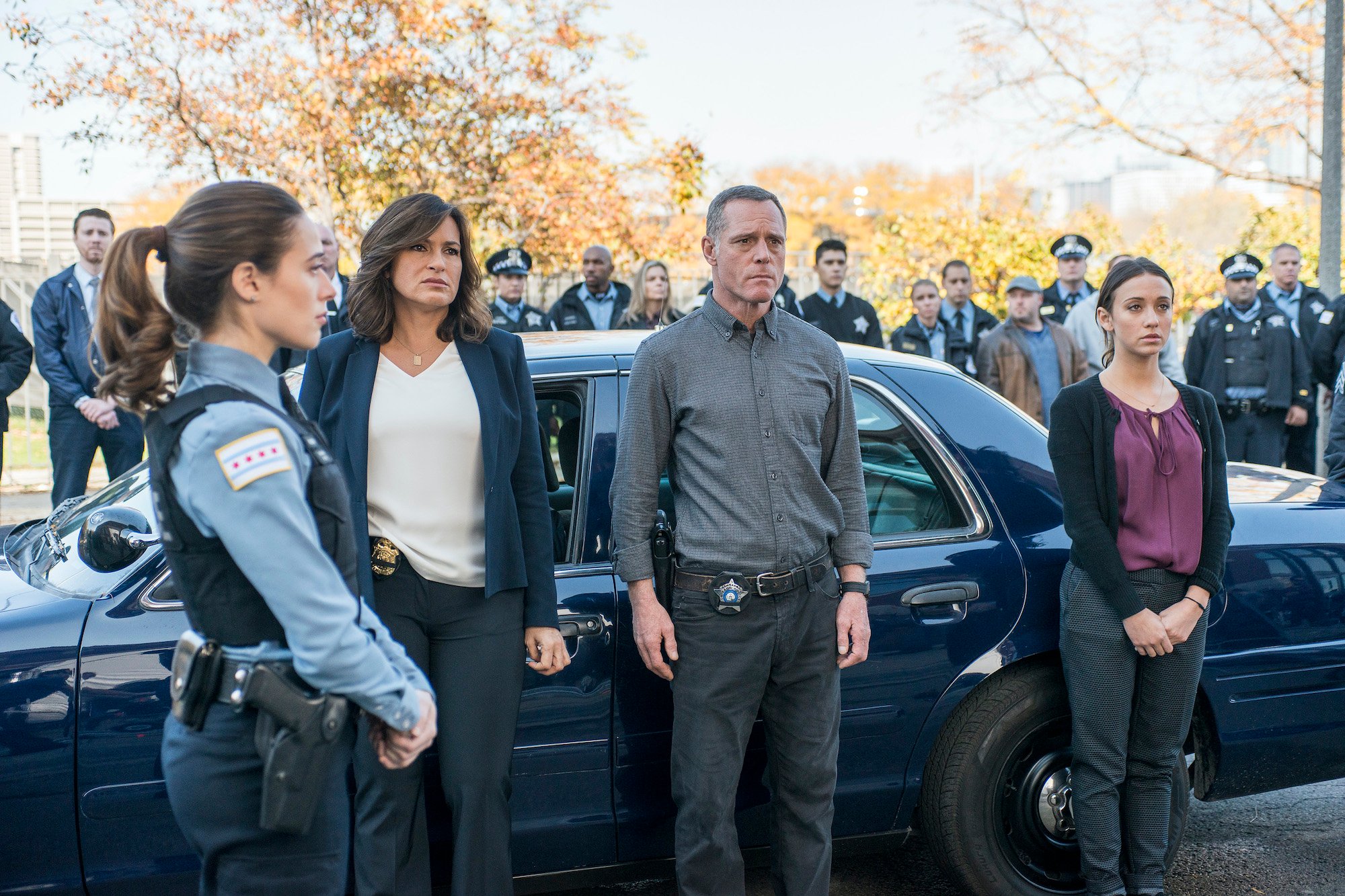 Nadia pulled herself out of a tough life
Nadia was living with a drug addiction and working as a sex worker out of a need for survival when she first appears. In the first season, Erin Lindsay arrested her for drug possession. Erin promised to get Nadia the help she needed and took her to a clinic. She reminded Nadia that she had a choice to go clean or continue down the road she was on. After organizing a clinic for her to get her act together, Nadia refused to go. She later called Erin for help, and Erin gets her a rehab placement, who once again declines to go to rehab. In the 11th episode of season 1, called 'Turn the Light Off,' Nadia is seen clean for one month.
She goes undercover with Kim Burgess but is forced to do cocaine so that their cover isn't blown. Eventually, she turns her life around and starts working as the elite Intelligence Unit's administrative assistant. She is close with Erin, whom she thanks for saving her from the streets. Nadia started going to school to study Criminology and had plans to become a police officer in the near future. However, fate had other plans as she got murdered by Greg Yates, a known serial killer.
Nadia's death hit fans hard
In the episode 'Number of Rats,' Yates, a well-known serial killer to Law & Order: Special Victims Unit fans, abducts, rapes, and murders Nadia after taking her on a road trip to New York. Yates killed Nadia to send the Intelligence Unit a warning against investigating him. The serial killer had been caught and imprisoned for murdering many women but had managed to escape from a Chicago prison hold when he ran into his fellow inmate Rudnick's escape plan. Even in death, Nadia helped the police officers put Yates away by leaving her scarf behind. She posthumously led the police officers to where Yates had buried his other victims, and the officers were able to gather enough evidence to put take care of him for good.
Nadia's death hit hard since fans loved how much she worked to get her life back on track. She had worked on sobriety and eventually managed to get her life back on track and worked toward achieving her goals. Her death sent Erin into a downward spiral as she started drinking to drown the pain. Erin finally left town to process everything in season 4.
Nadia's murder wasn't planned
Showrunner Matt Olmstead revealed that they initially didn't want Nadia to die. Olmstead told the Hollywood Reporter, "All along, we wanted Lindsay to find a character and be to that character like what Voight was to her," referencing how Hank Voight helped Erin Lindsay get out of her difficult household and help her build a stable future. Olmstead continued, "Everything we had planned was paying off." However, the Gregory Yates series had spanned to Law & Order: SVU, leaving showrunners with the obligation to make the crossover episode have "teeth."
Law & Order: SVU showrunner Warren Leight commented on Nadia's death, saying, "In order to bring those guys (Chicago P.D.) east and for the story to continue with them engaged, there had to be a personal motivation." He's right — it would take a major and personal attack to bring the unit all the way to New York City looking for assistance. Leight continued, "You don't question for a second why CPD comes to New York if one of their own has been taken hostage by the bad guy."